Tuesday, November 6th, 2012
I'm learning a lot about my Canon 5D Mark III camera. First, it's an incredible low-light camera. On my way home from Dave Duffy's house, last night, I stopped on a deserted road, changed the settings, and using my EF 70-200mm f/2.8L IS II USM lens, I stepped out of my car and took a photo of the road in front of my headlights. Unfortunately, I used a 5.6 f-stop and wound up with too shallow of a depth of field. But, as you can see, it still has decent image quality at an astounding 12,500 ISO. When I try this kind of shot, again, I'll slow the shutter speed a little more and open the aperture a little more. I realize this has nothing to do with "morning," but I did want to demonstrate some of the capabilities of camera.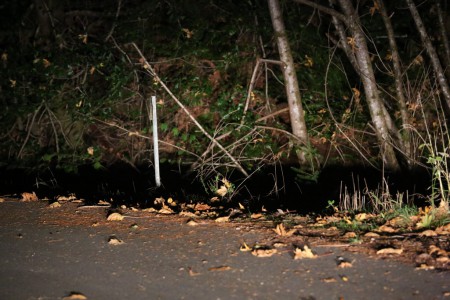 Shutter speed 1/60     f-stop 5.6     ISO 12,500     focal length 200mm
Then, this morning, I stepped out into my backyard and saw dew glistening on webs on the fence and the grass. I'm not sure exactly what the benefits are of a macro lens because I've never used one. But my EF 70-200mm f/2.8L IS II USM lens does a really nice job with closeups and, until I obtain a decent macro lens, this is what I'll use. (I should mention I have an attachment — sort of a magnifying glass — that'll make the lens wearing it double as a macro lens, but I haven't tried it, yet.)
I'm going to offer the following photos with very little comment.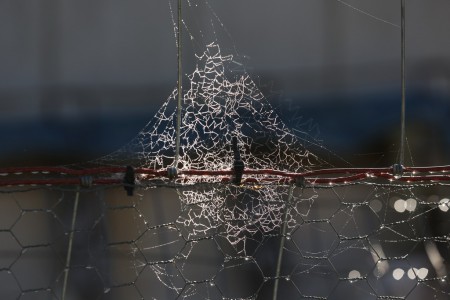 Shutter speed 1/500     f-stop 5.6     ISO 160     focal length 200mm
The following is the same web, but I'd overexposed the shot, so I messed with the exposure settings in ACDSee 7.0 to get this: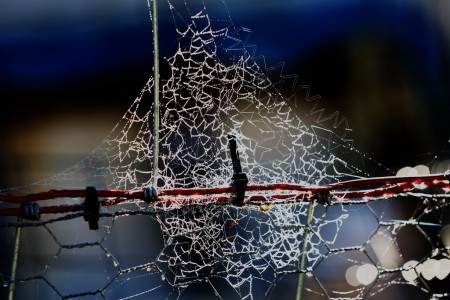 Shutter speed 1/60     f-stop 5.6     ISO 100     focal length 200mm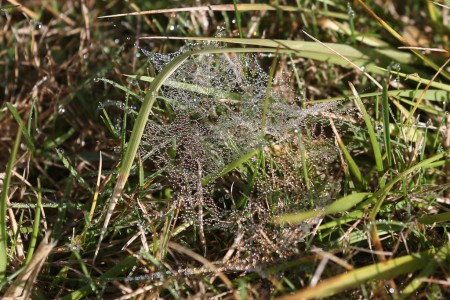 Shutter speed 1/500     f-stop 5.6     ISO 160     focal length 200mm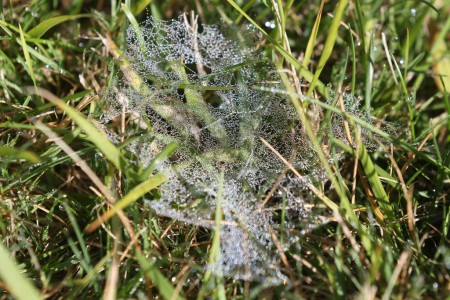 Shutter speed 1/500     f-stop 5.6     ISO 160     focal length 200mm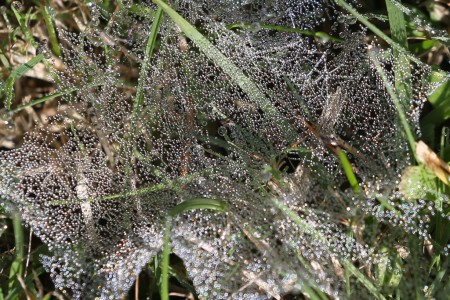 Shutter speed 1/500     f-stop 5.6     ISO 125     focal length 200mm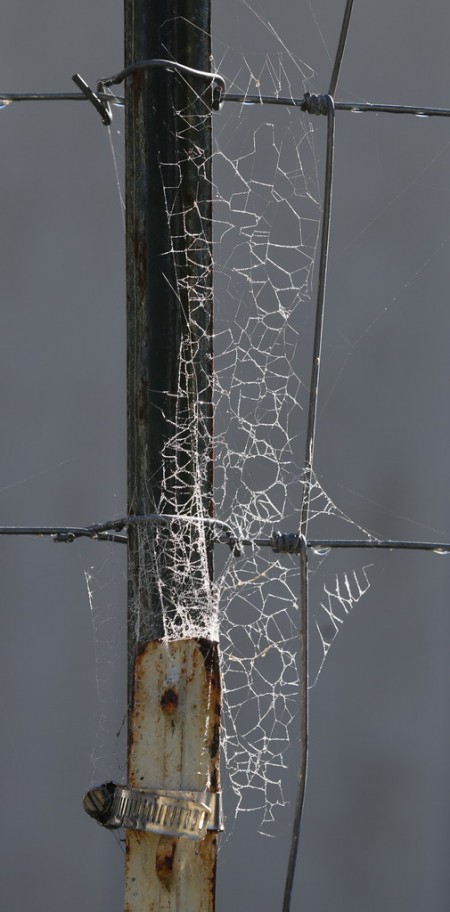 Shutter speed 1/500     f-stop 5.6     ISO 160     focal length 200mm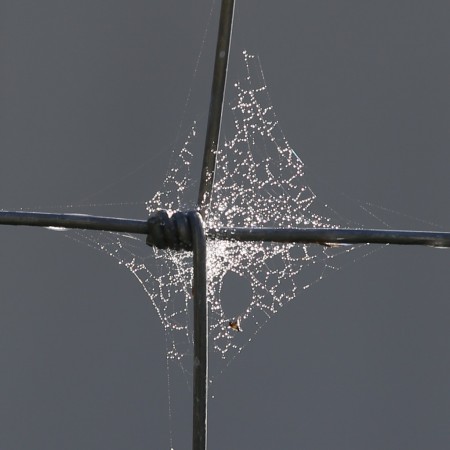 Shutter speed 1/500     f-stop 5.6     ISO 125     focal length 200mm