Thursday, November 29th, 2012
This time of year I make my morning rounds with my camera starting out with a trip to the north bank of the Rogue River, looking for elk, and ending up at the Port of Gold Beach, where I look for the resident snowy egret and the occasional great blue heron that shows up. During my tour, I may even leave town and drive up to Euchre Creek, about 10 miles north of town, or go to to Pistol River, eight miles south, and I may even go to the Lobster Creek Bridge, about 10 miles upriver. It's usually just me and my Canon 5D Mark III camera, but sometimes a friend will accompany me. Then I go into the office.
I took a short version of the tour, alone, a few days ago. I just went to the river and the port. There was nothing worth photographing at the river but, at the port, the tide was very low and there was the snowy egret in the shallow water that's across the road from the animal shelter. The egret was looking for whatever it is egrets eat. I'll tell you this, though, egrets aren't vegetarians. This one was chasing things, and weeds don't move that fast.
I took a slew of photos as this guy literally ran through the shallow water in pursuit of its breakfast.
I used my Canon EF 400mm f/5.6 L USM prime lens on my camera and I think I've said it here before that I usually set my shutter speed and aperture and let the ISO drift as it wants. And, of course, when I use a prime my focal length is fixed.
I usually shoot offhand because I'm generally too lazy to break the tripod out of the trunk, hence the fast shutter speed compensates for camera shake. But the fast shutter speed also ensures freezing the action when one of the birds spreads its wings and takes off.
One of the problems, though, is that I often like to shoot with a fairly wide aperture because I don't always have a lot of light and opening up aperture lets more light into the camera. However, a wide aperture also results in a shallow depth of field. So, when the subject is in motion, sometimes coming towards me but more often going away, it may get out of the thin band where the image is in focus. There's also the problem that I may not respond fast enough to the autofocus and birds, in particular, are out of that thin depth of field by the time I click the shutter. The result is that a lot of my photos are not well-focused. Just saying.
However, these photos came out pretty good including a surprise photo, the last one posted here, when I flushed a great blue heron that I hadn't realized was there. Still, I should start shooting at narrower apertures to increase the depth of field and keep more of my subjects in focus. More of my photos would be keepers if I did.
By the way, as usual, most of these photos were cropped for the blog.
Shutter speed 1/1000     f-stop 5.6     ISO 250     focal length 400mm
Shutter speed 1/1000     f-stop 5.6     ISO 250     focal length 400mm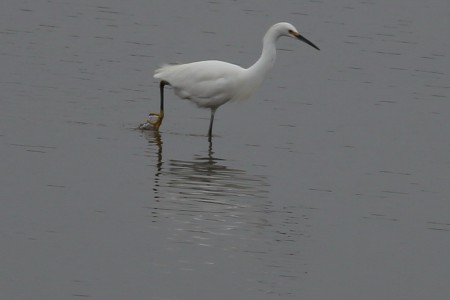 Shutter speed 1/1000     f-stop 5.6     ISO 250     focal length 400mm
Shutter speed 1/1000     f-stop 5.6     ISO 250     focal length 400mm
Shutter speed 1/1000     f-stop 5.6     ISO 250     focal length 400mm
Shutter speed 1/1000     f-stop 5.6     ISO 250     focal length 400mm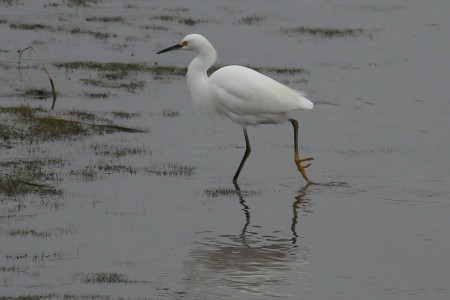 Shutter speed 1/1000     f-stop 5.6     ISO 320     focal length 400mm
Shutter speed 1/1000     f-stop 5.6     ISO 500     focal length 400mm
Shutter speed 1/1000     f-stop 5.6     ISO 500     focal length 400mm
Shutter speed 1/1000     f-stop 5.6     ISO 500     focal length 400mm