I forgot... there is also something called a "well bucket" for a drilled well too. The one I bought from Cumberland General Store many years ago consists of a casing of galvanized metal of an OD smaller than the well casing ID, so that it goes into the casing. The top has a bail for a rope, and the bottom has a foot valve. It can be as long as you want to handle if you make it at home. It goes into the well, gets dropped to the water level where the footvalve opens and the bucket sinks. When it's lifted the footvalve closes keeping the water in the tube. When it's withdrawn from the well, the extended shaft of the footvalve is pushed when the end of the well bucket is inside a water container and the well bucket empties itself. Couldn't be simpler and it can be made of off the shelf parts from any good plumbing supply.
Depending on the capacity of the well bucket and the windlass arrangement I bet you could easily exceed the 5 gallons in 15 minutes capacity of the inertia pump.
Dang, my chip reader isn't working right now. I have to reboot the computer. I have pics that'll make the text plain. I'll have to edit this with the pics. I'll be back.
The well bucket is 4"OD and 41" long from the bail I'm holding to the bottom.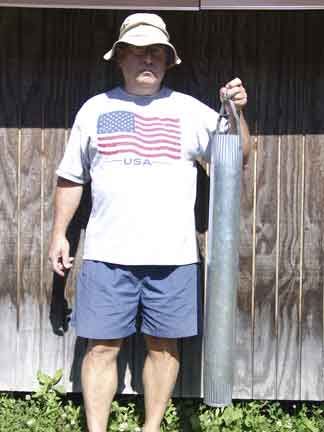 This pic is a view of the foot valve. It's nothing major. Just a rig on the bottom to keep it centered and in place. I haven't taken it apart, but I bet there's nothing more than a piece of rubber as the valve seat.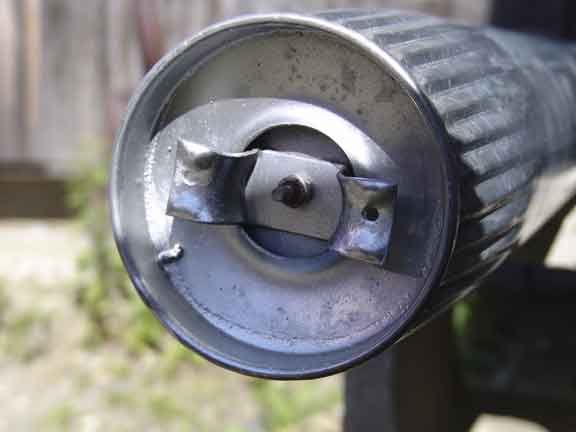 This is a pic of the top. The valve extension on this bucket extends all the way to the top and is triggered with a finger by pulling up. It could also extend in the other direction, below the base and be triggered by putting the bucket into an other bucket or container.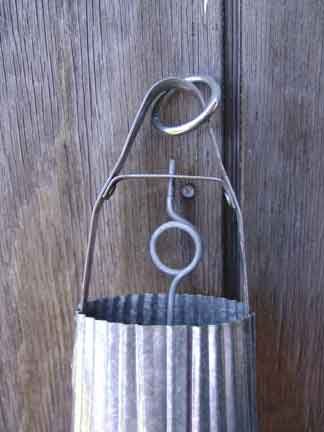 The foot valve could be something as simple as a red rubber ball held in a cage, something like a synthetic replacement heart valve. This isn't rocket science, there are so many ways to build this it's unbelieveable. I think something could be put together with minimal shop time for just a few bucks and some hardware out of Home Depot.