Monday, January 7th, 2013
When nature is kind to us living in the Farmington Valley, it announces itself in late December with a gentle snow fall.  Well, this year, so far, we are experiencing a textbook winter. In fact, most of New England woke up  Christmas morning to discover, on average, three inches of snow on the ground. Two days later we were gifted with several more inches. Christmas day snow for southern New England is not as common as we would like it to be. When it does snow, we do our best to take advantage of this rare happening. The last significant snow on Christmas day, that I can remember, was the winter of 2004. That storm deposited seven inches of snow in the Farmington valley. Sever other states including: Texas, Louisiana, Georgia, North and South Carolina, and most of New England also woke up to a White Christmas.
Since I have no photos of the 2004 storm, I decided to get out and visit some of my favorite places to photograph this Christmas Day event .
The River
The following three photos were taken near my favorite trout fishing spots on the Farmington River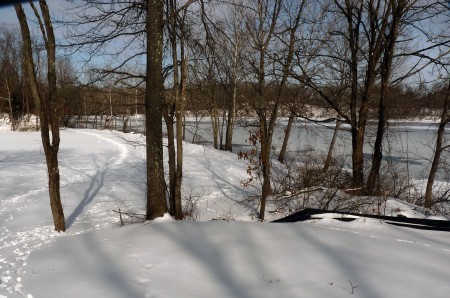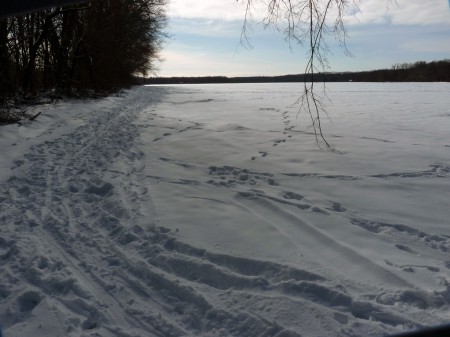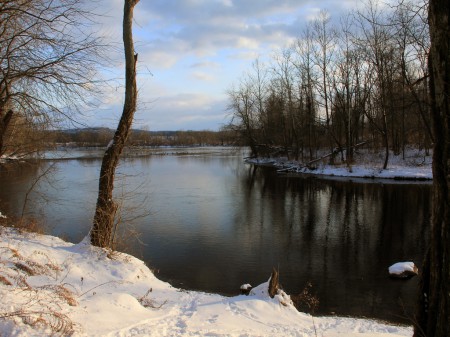 The Tower
Unfortunately, I was not able to get up to the Heublein Tower, because of the snow, and had to be content with a shot from the valley.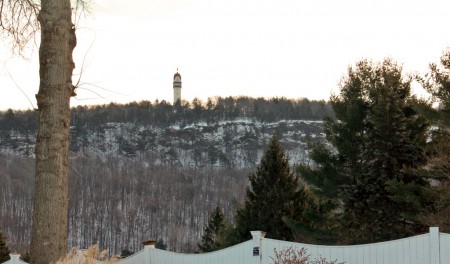 Kolp Gardens
To the local farmers an early winter snow fall represents more than a scenic view. I also provides a protective blanket for the fall cover crop of winter rye.  This vital crop keeps the the soil in place when the Valley is assaulted by frequent high winds from the northeast  during the winter, and drenching rain in the early spring. This early snow cover will ensure a productive warm weather growing season.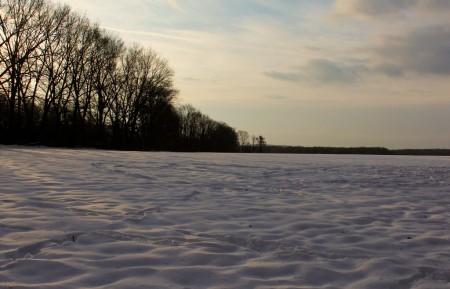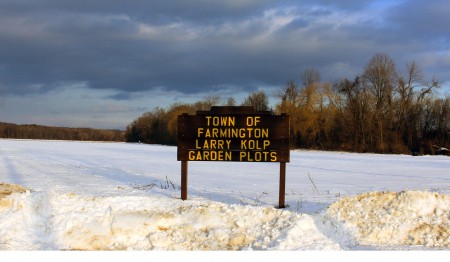 The High School
This hillside will remain busy as long as there is snow on the ground.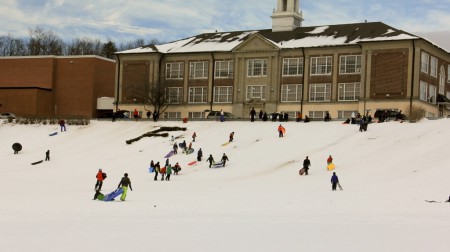 Stone Will at The Hill-stead Museum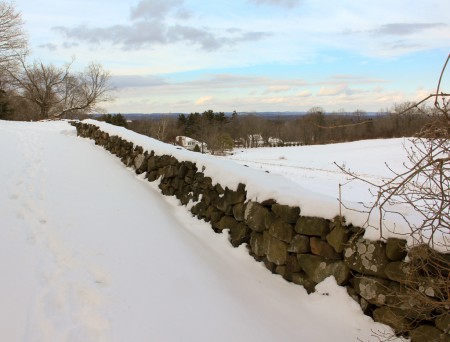 A winter view of the Lourdes Of Litchfield grotto.