The rock porch walls are being finished
A few days ago, Will and our friend Eric poured concrete into forms lined with rocks toward the front, to make our decorative walls under the new porch. Not only do they look great (a wonderful backdrop to my new flower bed-to-be) but they also will keep the wind from blowing under the house and thus keep it warmer in the winter. They poured two sections first, then yesterday, Will took the forms off and moved them on down to where the next two pours will be, finishing the job. Eventually, Will is going to go all the way around the house with this type of wall, using the slip-form method when the walls get taller on the downhill side of the house where we have a walk-out basement. The walls won't support anything, they'll just look nice and block the wind. This type of construction is great for those of us who have an overabundance of rock as it sure makes the concrete go further!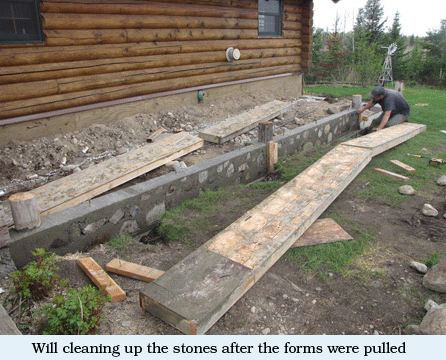 Our rhubarb is growing huge, so with tons of eggs from our chickens, I've been making rhubarb pies lately, using extra egg whites for a mountain-high meringue. Okay, maybe I overdid it, but it sure makes a tasty pie!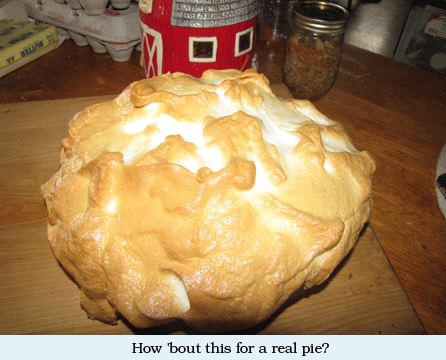 The asparagus is also doing great and we've been enjoying that, as well. Spring sure is a wonderful time on the homestead!