Tuesday, July 31st, 2012
I got to meet tons of fans of the magazine, visited with so many people that knew me and I finally got to meet and made many new friends after speaking two days on self-reliant living and, of course, canning! I don't think I've ever hugged so many people in one weekend in my lifetime!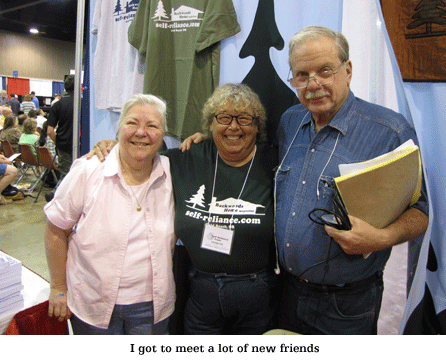 In-between times, I helped out at the BHM booth, sold a lot of my books, and signed plenty of autographs, too. It was a fast-paced, fun weekend. I did have a couple hairy moments, barely making my flight connection in Minneapolis with FIVE minutes to spare. And that was by running on the moving sidewalk for about 1/4 mile. Really! I'll bet I was a funny sight! But I got my butt down in a plane seat for home.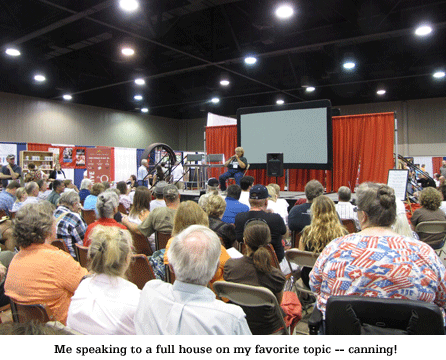 Now I'm back to business. Our green beans knew I was gone and went wild. So today I have to can beans like mad. But how pretty they all are! Sigh. I'm back home with my wonderful husband and homestead!