Thursday, November 8th, 2012
We've been working for a few days cutting, splitting, and hauling wood into the back porch for winter. David was off work and helped us one day and Will and I kept up after that. Spencer, our Labrador, loves helping carry wood. He's even learned to drop it into our living room's wood box! So while we were wheelbarrowing wood in, Spencer shuttled back and forth, bringing "his" wood, too. By the smile on his face, you can see he really loves his job!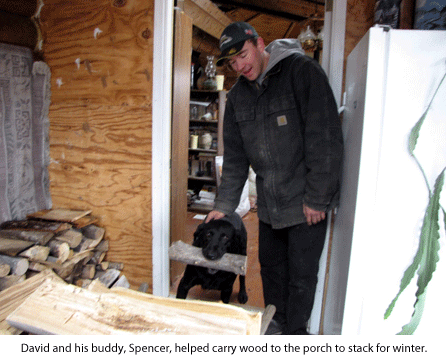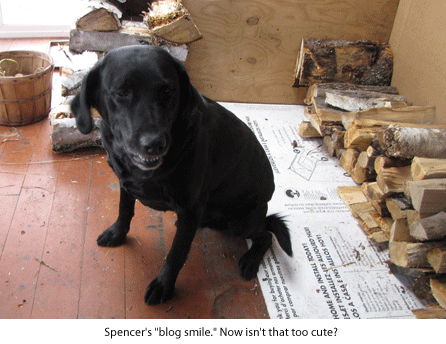 Yesterday, we had snow on the wet ground, so Will went out and started the brush piles on fire in the new pasture. Surprisingly, they burned quite well and this morning they are still burning. (They are safely surrounded by dozens of yards of wet, bare ground and there is no wind.) Besides that, it's raining today as it did yesterday. It's great to see those piles going down. When they've burned out, the remainder will compost down over winter and there should be very little left.
Now that's being optimistic, considering winter is just starting!