Our seminar is only two days away!
With folks coming from as far away as California, Florida, and Alaska, it promises to be a great time and we're busy getting ready. (Did you order the porta-potty? How about the tapes for the video camera?) We, as homesteaders, tend to ignore some of our messes. But when we're expecting company, we suddenly see them as others would and rush around to sort of straighten them out.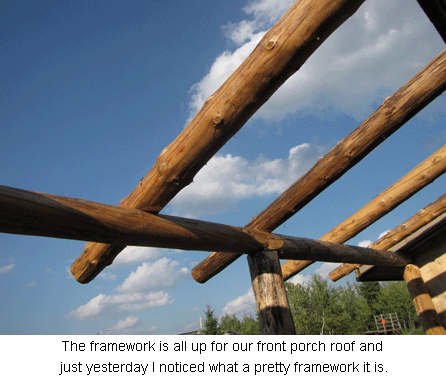 Will had planned on baling hay today but last night we got a real banger of a thunderstorm. Not too much rain though, and it's hotter than blazes today so he's out raking it so it will dry and be ready to bale tomorrow. Seminar or not, homesteading must go on! After all, we're just plain folk like all of you.
The garden, even though late, sure looks great. The corn's seven feet tall and we have dinner-plate-sized cabbages and broccoli. The onions average about baseball size and some are softball-sized with no sign of shutting down. Carrots look great too and the bush beans are pumping out beans like crazy. Now if it doesn't frost for a few weeks, we might get squash. A year like this enforces our feeling that when we get a bumper crop, I can up all I can. You never know when you'll get hit with hail next year or have a goofy summer where you just don't get a good crop.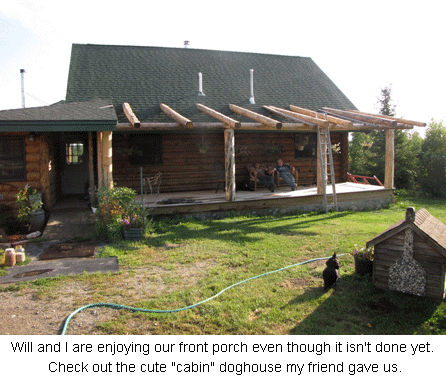 I laugh when "survivalists" say that if TSHTF they'll just dig up their yard, plant their survival seeds, and live off their garden. First off, when you don't have the experience gardening, things just don't go that well. Nor does a first…or second year garden, either. And what if that year is like this one? A big challenge even to us experienced gardeners. If you want to eat, you'd better get at it NOW! — Jackie