Yep, we've had a rainy week! Cold and windy with rain. Not fun.
Will's working on building us a tub-style chicken plucker that I've dubbed Will's Chicken Tornado, built out of scraps of this and that; an old snowblower, a plastic watering barrel, an electric motor from the dump. You know, the Clay-Atkinson el-cheepo method. Hey, it works for us.
And I've been busy with inside stuff, writing articles, cleaning out the enclosed back porch, and moving our huge tomatoes out where it's cooler to slow them down. I moved the peppers from the indoor greenhouses to the house greenhouse where the tomatoes used to be as it's cooler there. In a week, they'll go out to the enclosed porch too. Cooling peppers often makes them bloom more and set more peppers after they've been growing outside. Tomorrow I'm transplanting tomatoes. I put it off, doing other things, but they're getting pretty big and need to get into styrofoam cups.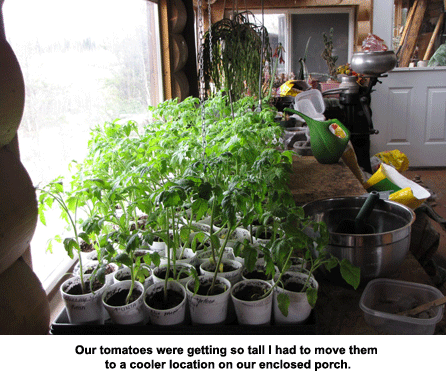 In between rainy spells, I'm trying to get the dirt Will deposited in the flower bed shoveled into the depression where the dead tree used to be. There are a lot of grass roots in that dirt so I have to rake and pick them out every few shovels full so I don't end up with a grassy mess in my new flower bed. I've learned that a little prevention sure beats trying to fight grass and weeds later on!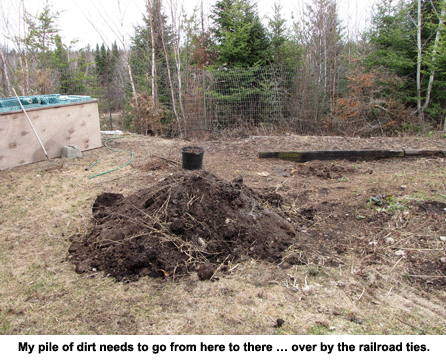 On Saturday, we're hosting another homesteader potluck at our place. We did this last fall and had a lot of fun. We're expecting more people this time and I hope the weather turns nicer so everyone can check out what we've been up to.
Just a note: We still have some spaces left for our spring homesteading seminar in case you'd like to come but figured we were full by now. — Jackie