Getting back to "normal" after my trip
My head's kind of spinning after our road trip to Montana. But I have to laugh. Most people pick up souvenirs like mugs or plates from their trips. I brought home a flat rock for Will and two 50-pound sacks of wheat from Wheat Montana, my favorite company that grows and sells wheat. Their deli/store is at the Three Forks, Montana exit off of the freeway and what a huge, awesome place it is! Not only do they sell wheat and other grains, flours, and cereal, but they also have a wonderful deli where they sell sandwiches, sweet rolls (the size of Texas!), and cookies as well as a huge variety of on-site-baked breads featuring their grain. Wow, I'm impressed!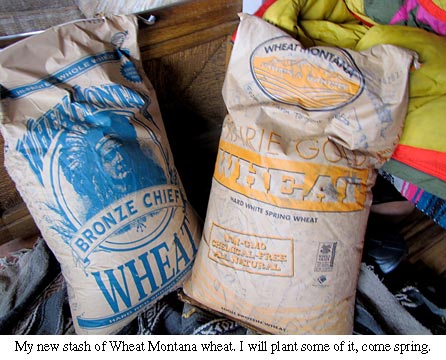 Meanwhile, it's back to seed saving. I checked out the Hopi Pale Grey squash seeds I harvested the day before I left. They're drying very nicely but those huge, fat seeds need quite a long drying time, indeed.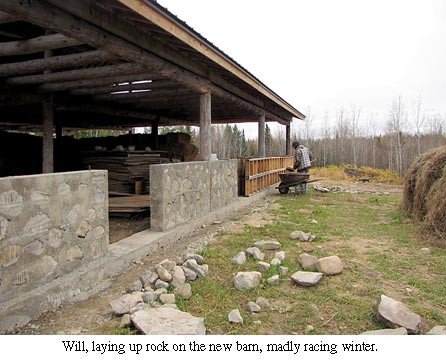 Will's still working hard on getting the concrete/rock work done on the new barn. We know cold weather's fast approaching and soon it will be too cold to do this work. Today it's cloudy, windy, and pretty darned nippy out. Brrrr… Welcome home? — Jackie