Spring is around the corner, even if it is -12 degrees
Yesterday I planted our very first peppers! Now they're on shelves next to the wood stove as they germinate in only a few days at 75-85 degrees, but up to two weeks at 60 degrees. Big difference!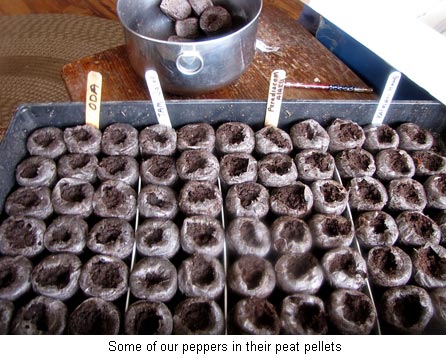 The day before I planted petunias. This year I planted a patriotic red, white, and blue mix. I think it'll be pretty in hanging baskets on either side of our front porch flag. And this being an election year…
We aren't going to grow as many different peppers this year but we'll grow more of each rare and/or unusual, pepper so we can save seeds. Because peppers can be cross-pollinated by insects, we'll have to put a mesh net over hoops, over all the plants we plan on saving seeds from. Because peppers pretty much self-pollinate, they can produce peppers themselves, without the help of pollinators. They will go inside our big hoop house along with our friend Rick Riley's sweet potatoes and some rare beans.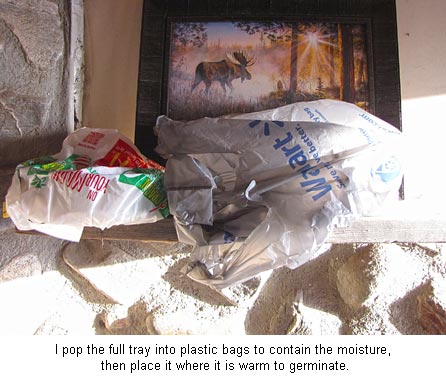 I've written down the varieties we want to try this year as we can't keep them straight any other way. (I even have a notebook designated just for various crops.) Boy, will we be planting a lot! (Anyone want a working vacation? Come plant seeds.)
We've got our newer Subaru into the shop and got the bad news today that not only were the back wheel bearings shot, but also the front ball joints, etc. Looks like a $1,000 bill. Oh my, vehicles love to keep you broke and crazy! — Jackie