And they blew and blew yesterday and the day before! So hard, in fact, that I was having a hard time sleeping between the huge bursts of wind gusts and our wind charger's brake screaming, trying to keep the charger from overworking. Luckily, Will had gotten all the big logs out of the woods and decked up temporarily in a cleared spot about a half mile from the house.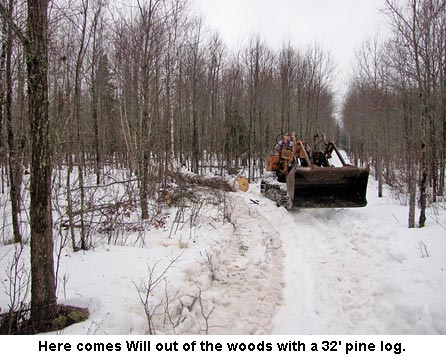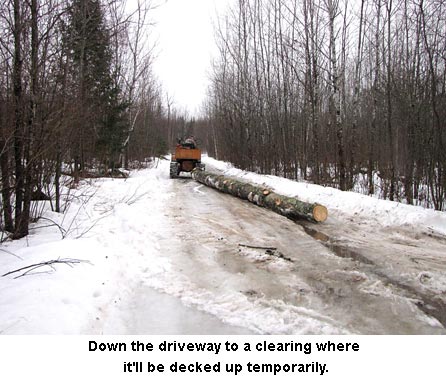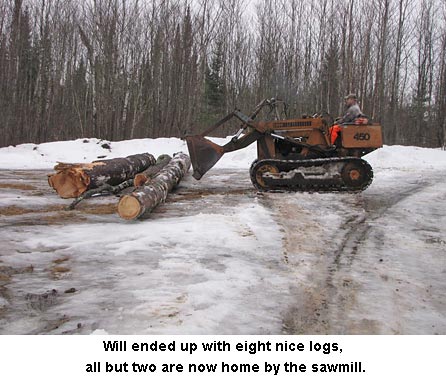 So while the wind blew, we quickly did chores and came inside to do other things. Will got caught up on his computer work for our seed business and I planted a few more new peppers. One interesting variety came from a gentleman now living in Georgia, who grows a "wild" hot pepper he used to harvest from the Florida orange orchards. I can't wait to see … and taste … that one. What fun!
I know some of you are daylily fans — who wouldn't be as this gorgeous perennial flower is extremely hardy and also edible! A reader turned me on to a website, The Daylily Auction, where you can bid on roots of some extremely beautiful flowers which would cost two or three times more elsewhere. Just thought I'd let you folks know about it too.
My seedling peppers are growing like weeds. They already have two sets of leaves so I'll be transplanting them next week. And I'll be starting our first tomatoes, too. (Remember we set them out in Wall O' Waters, which allows us to plant out extra early.) I counted up and we have at least 76 varieties to plant this year; many are repeats of some of our favorites and quite a few are new ones that sound great. Time will tell! Can't wait to get in the dirt. — Jackie