Just in time, Will got our square bales of hay in the barn, with the help of friends, Mike and Jason, who came for a visit. We have a teenage girl, Charis, daughter of our friend, Heather, who comes to help in the gardens, learning to make hay. She had never driven a stick shift nor a tractor before. So, first, Will showed her how to run our Ford 660, way out in the open, in the cow pasture. Then he showed her how to use the rake, the same way, including maintenance. A few days later, the hay was ready to rake, and they raked the small field of nice hay. Will showed Charis all around our square baler, explaining how it worked. Then, after making a couple of rounds in the field, he turned the baler over to her, while watching closely. She did a perfect job of baling, not missing a bale! She's a fast learner!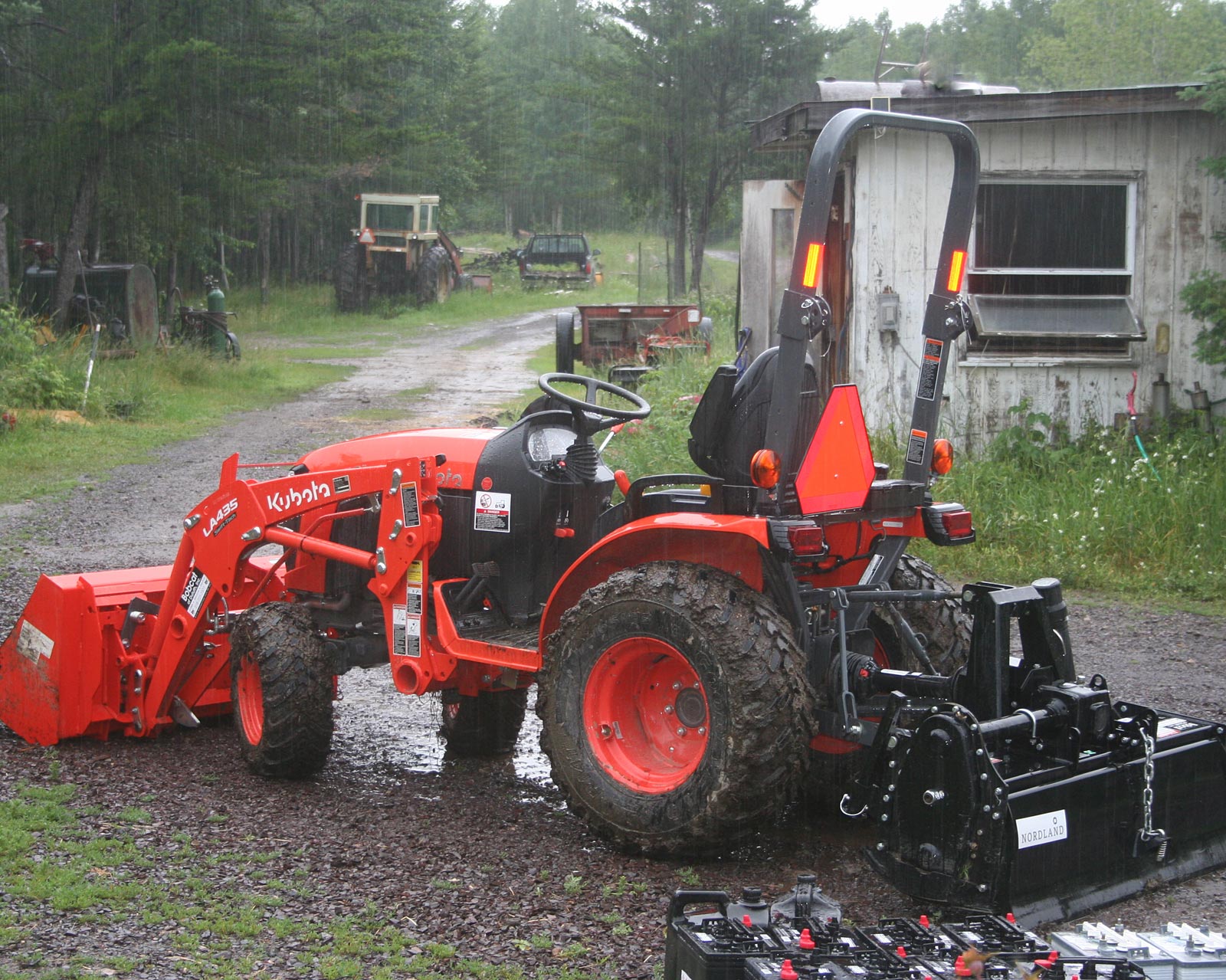 We've been weeding, mulching, and hauling manure to the Main Garden. Our new Kabota is a slick wonder, hauling bucket loads of rotted manure through the narrow open strips in the garden, where Will could dump it. Now, he's placing the manure around our squash, melon, and corn rows to give them extra zip in growing. But, today, another rain came through, halting the procedure. Now, Will's out in the cow yard with Old Trusty, the BIG bulldozer, shoving piles of rotted compost up into bigger piles, fluffing it up so it's easier for the Kabota to pick up.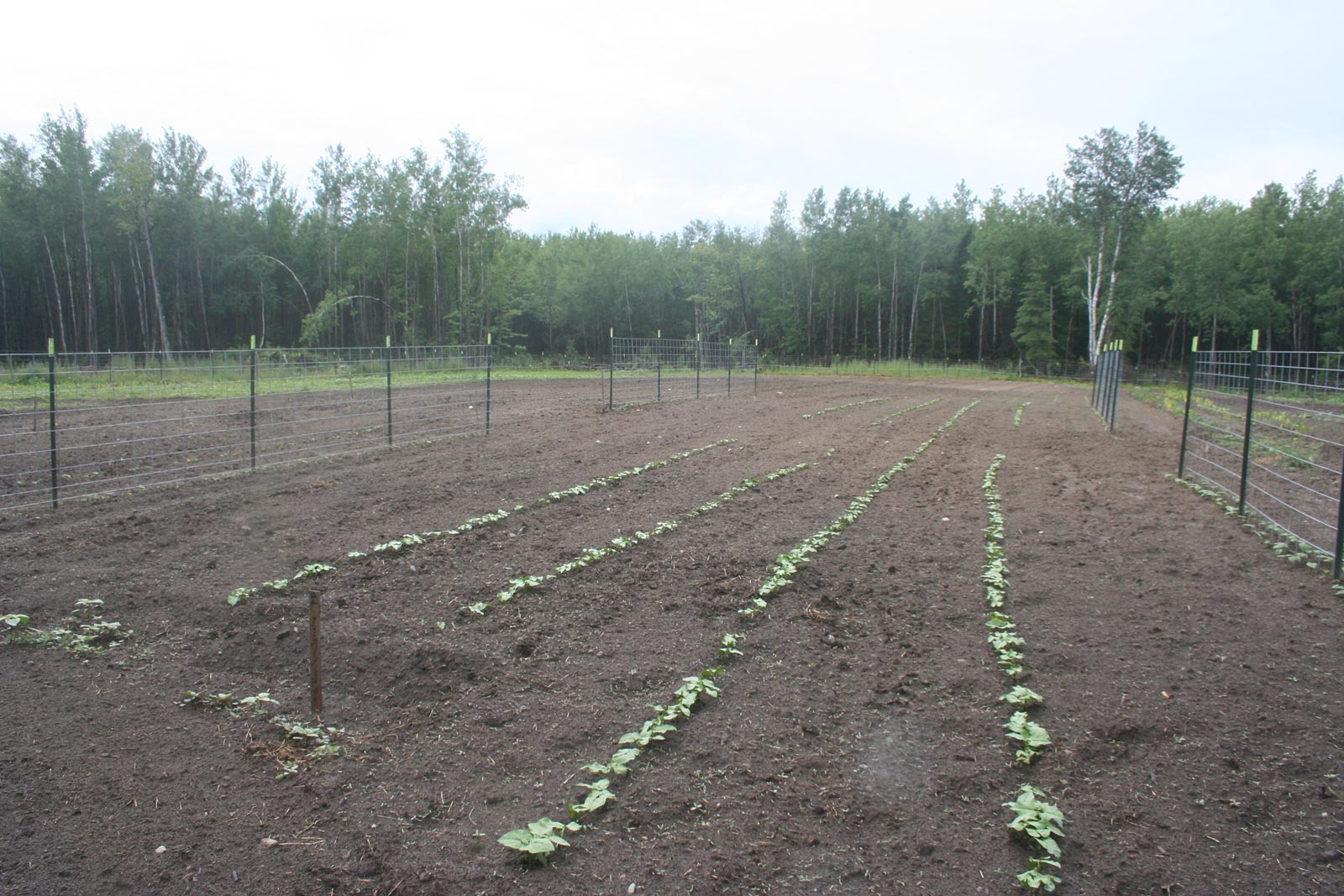 I went out to the Wolf Garden, to check on the newly planted crops. We had extra room, so I planted more beans, beets, carrots, and even sweet corn. (What the heck, right?) It's amazing how quickly they're popping up! The corn was up strongly in just four days. That's got to be kind of a record or something. Yep, the weeds are too! Yesterday, there wasn't a weed to be seen in that area. Today, there are plenty of tiny seedlings. Phooey!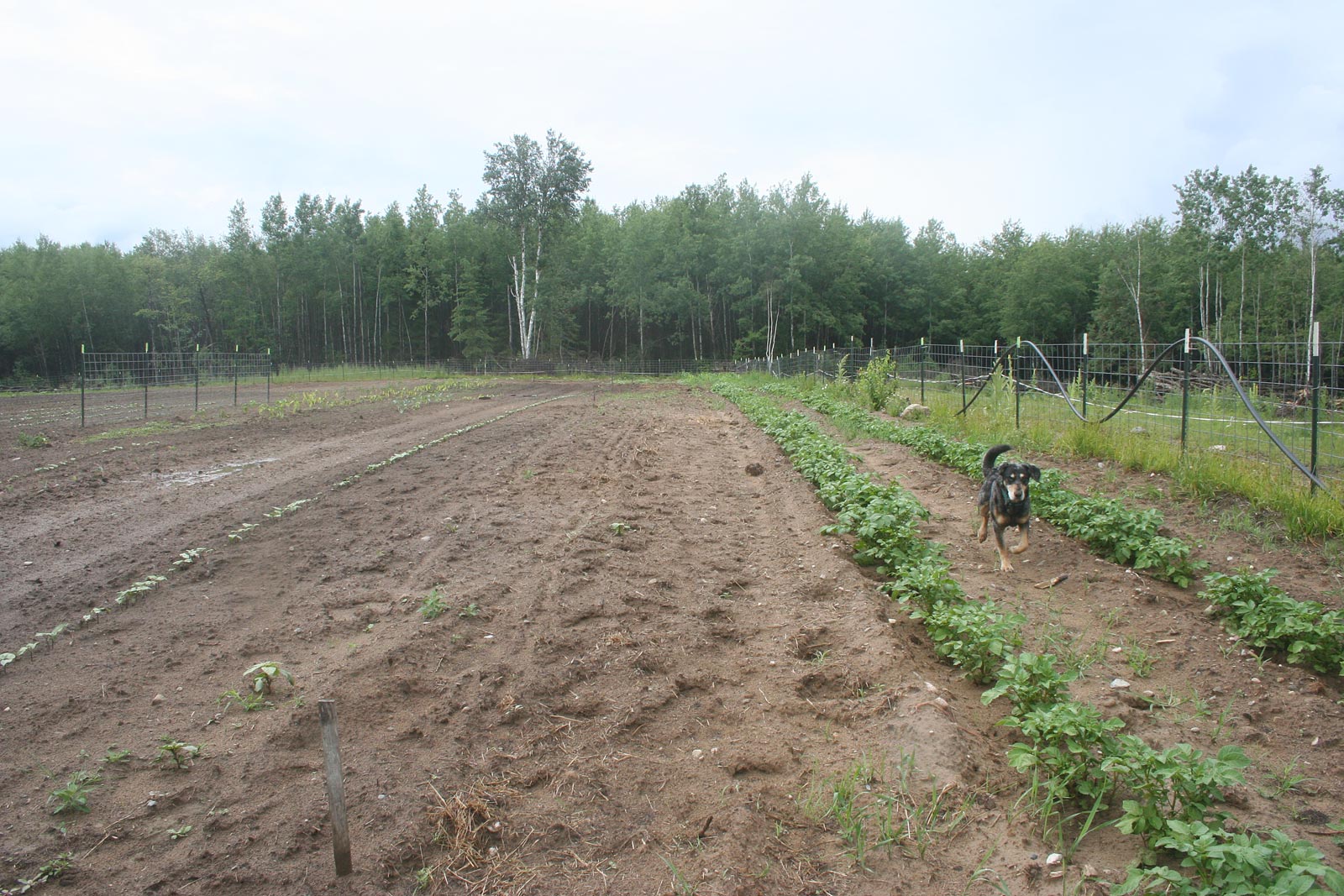 — Jackie