With a rare weekend not teaching and realizing we hadn't shot a match since first quarter 2016, the Evil Princess and I did a quick look for what was available and found a .22 steel match at the friendly Little River Sportsmen's Association.  We grabbed some bulk box .22 ammo, threw an ACOG atop her 10/22, blew the cobwebs out of the Clark Custom 10/22 I had used years before to make Rifleman at my first Appleseed event, and as an afterthought grabbed an out of the box S&W M&P15 .22 rifle I had won at a match in 2010 or so. For pistols, we grabbed two of the EP's Ruger 22/45 pistols, the only .22s we had on hand for which we had four magazines) and headed for the shoot.
We didn't win a damn thing, but the shoot was still a hoot.  We were reminded that when you're "away from the game," you get slow. Lesson learned.  We were reminded of something else: autoloading .22 rimfires are not the most reliable firearms on Earth.  Long and narrow with a big protruding rim at the rear, the .22 Long Rifle cartridge is not ideal for feeding from box magazines. On our whole relay, only one shooter escaped malfunctions, and the EP and I both had several.
Our ammo had been purchased during the long ammo drought of the Obama administration, brought on by the well-grounded fear that there was an anti-gunner in the White House.  In discussing the matter with other shooters who regularly hit this neat little .22 match, the general consensus was that CCI Mini-Mag is currently the most reliable ammo for self-loading .22 firearms.
The Evil Princess took some iPhone video, and on the way back I remarked, "You should be able to put together a helluva montage of jam-clearing vids."  "Oh, (expletive deleted)!" she replied. "I didn't think of that, and I deleted most of them.  They mostly had comments you wouldn't want on the Backwoods Home blog, anyway."
Still fun.  And cheap.  (The ammo, not the Evil Princess. She is fun, but not cheap.) Yes, we all kvetch about the price of .22 ammo, a direct result of its near-unavailability for the last eight years.  I recall being offered a 500-round brick of economy grade Winchester .22 in West Virginia in 2013…for a hundred dollars even. (I passed.)
On Facebook today, friend (and occasional commentator here)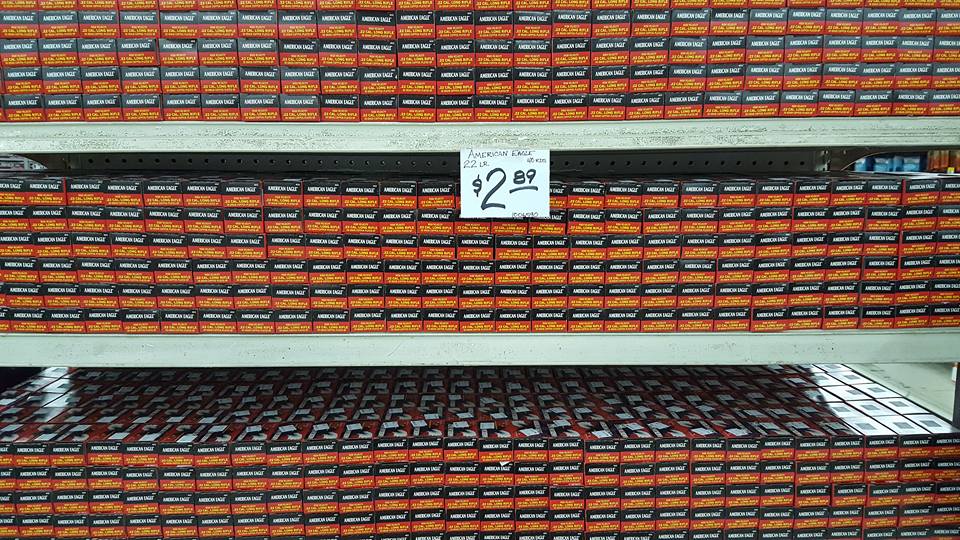 Tom Walls posted a photo of Federal's good quality American Eagle .22 ammo for sale in Lewis County, Washington at $2.89 per box of fifty.  While that provokes us geezers into fits of what the Evil Princess diagnoses as "fogey-ism" – "When I went to the Western Auto and bought .22 Long Rifle for my dad when I was a boy, it was fifty cents a box!" – we have to remember that just about everything else costs ten times more now than it did then.  That would translate to .22 Long Rifle at under thirty cents a box if old money were new…not as bad a deal as we seem to think it is today.
My take-away? .22 rimfire in a semi-automatic firearm is not reliable enough (and certainly not powerful enough) for life-or-death firearms use…but it's still affordable…and it's darn sure still FUN!
Evil Princess runs her RB Precision Evolution stocked Ruger 10/22 under Trijicon ACOG. You know they're serious when the sight costs more than the rest of the gun.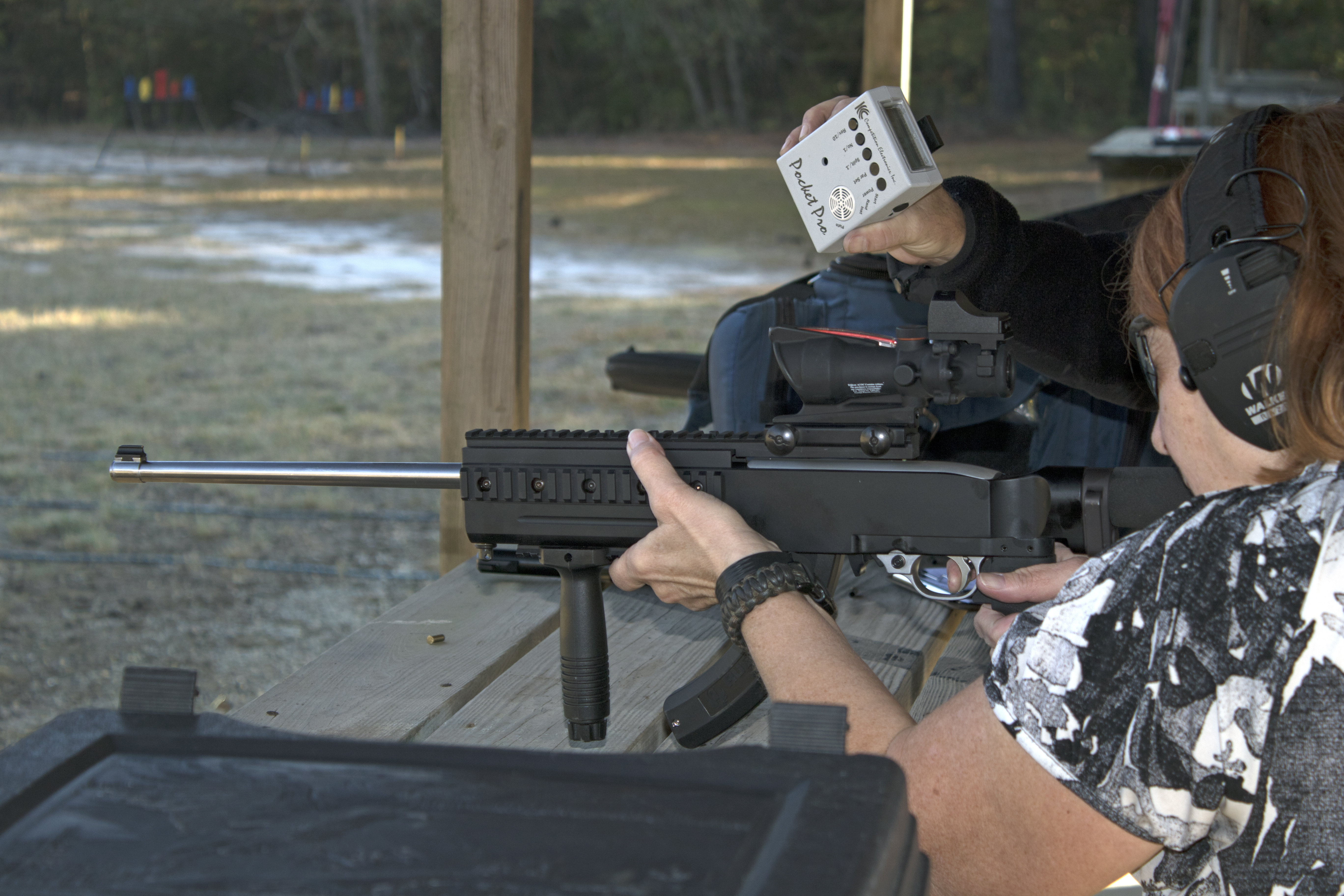 Lee Turner does a masterful  run with Ruger 10/22 rifle.
Or watch video here.
Overall match winner Lee Ovaert shows how it's done. Pistol is S&W Model 41 target .22 with C-More optical sight.
Or watch video here.