2A WARS: ANOTHER DISPATCH FROM THE FRONT
Yesterday, I was one of several speakers at a rally hosted by Florida Carry. These grassroots organizations are doing tremendously important work at the state and local level for gun owners' civil rights, and for the basic human right of self-defense.
This conclave took place the day after yet another highly publicized mass murder, this one in Aurora, IL. Unsurprisingly, it turned out that the workplace where the disgruntled ex-employee opened fire was yet another gun-free zone hunting preserve for psychopathic murderers. What else might be familiar in that case?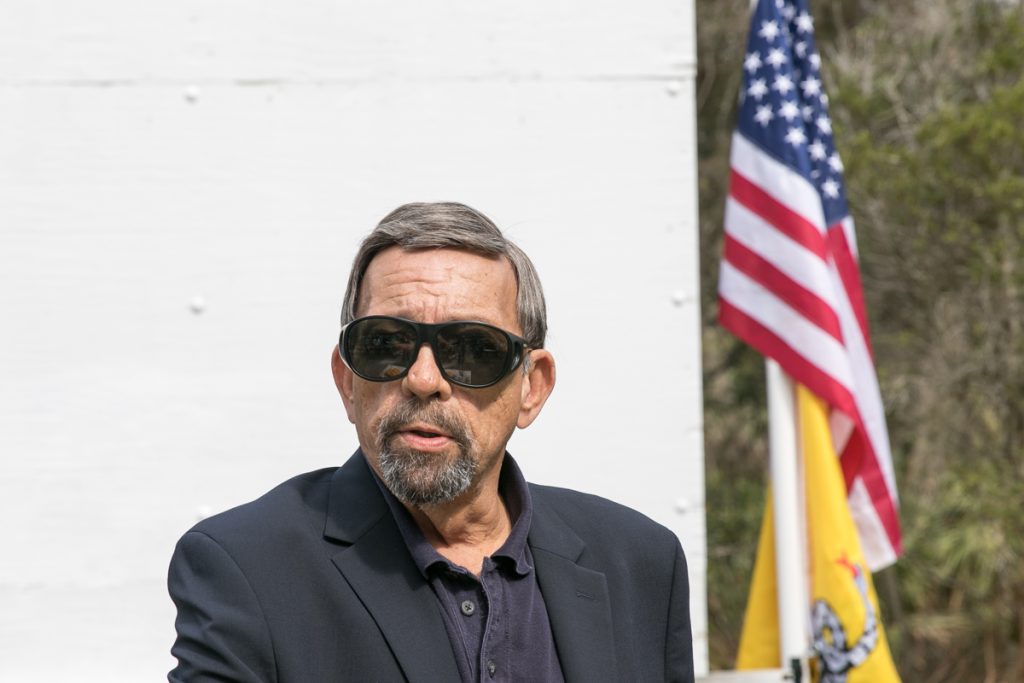 Killer was already a person prohibited from owning firearms, in this case a convicted violent felon? Check. Fell through the cracks on background check for gun purchase? Check. Was turned down for concealed carry permit when his felony record was discovered, but never relieved of his illegally possessed hardware? Check. No one inside the premises who could shoot back? Check. Knew where rescuing police had to enter, and ambushed them there? Check, sending five of them to the hospital. (A discreetly armed good person already inside the premises would, tactically, have had a much better chance of surprising and neutralizing the mad dog before he murdered five innocent victims.)
Speakers at Florida Carry included 2A advocates and one armed citizen who fatally overcame a home invader with the help of his courageous wife (and a couple of .38 Specials).
If you aren't already, get involved at the local level. Spread the truth about this polarized issue. Truth is the only antidote to the increasingly massive and toxic prohibitionist propaganda we are seeing in the media. For example, consider this paper by Professor John Lott explaining how the seemingly common sense Universal Background Check scheme would penalize and criminalize law-abiding Americans.
One point I made at the rally is that it took twenty years, from when I went on the Today show in the wake of the Columbine massacre to advocate for the proven Israeli model of arming and training volunteer school faculty members, to the same recommendation being made very recently by a blue ribbon panel in Florida in the aftermath of the Parkland atrocity.