Good luck to all who are suffering the current record cold snap. Hiding out from winter in north Florida, we still had icicles on the cars and power outages when ice weighed down the power lines.  No "bomb cyclones," though, and therefore no sniveling here.
My significant other, the Evil Princess, has completed her photo studio more or less. Here's an example: the somewhat fancified .45 I carried through the holidays because, well, it was The Holidays.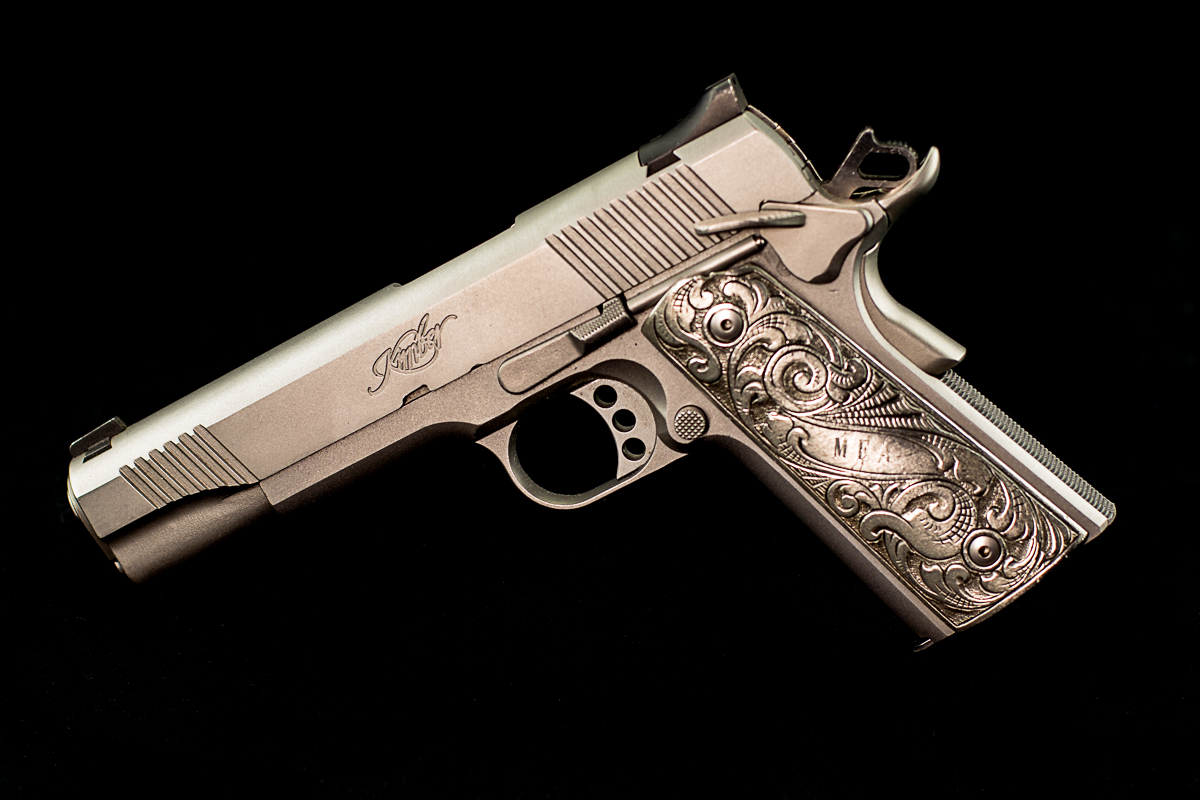 I will now segue into carrying the guns I'm testing for articles during my teaching sabbatical, since "how they carry" is part of the test: Wilson Combat enhancement of the Glock 19, Nighthawk Custom 9mm Dominator with double stack magazine, and Ruger's new Security-9.  Yes, we cover the waterfront on price range.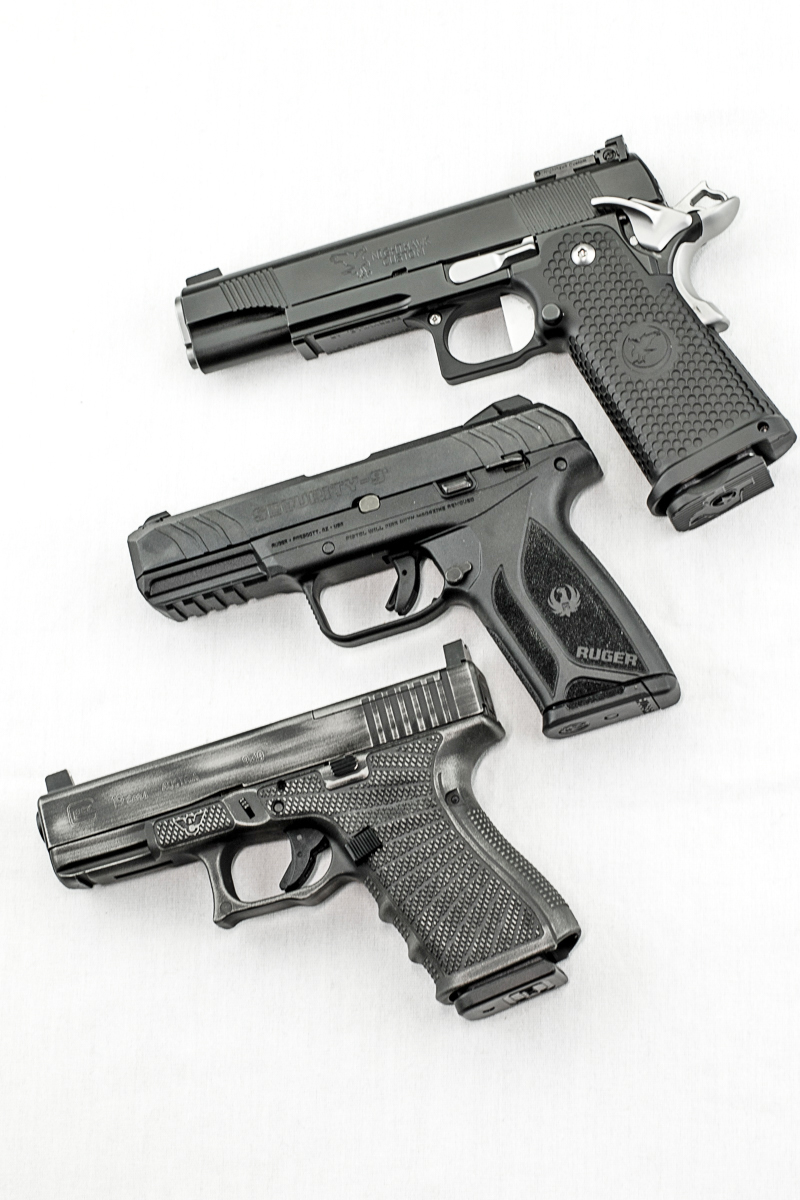 We are supposed to be living up to our New Year's Resolutions.  As a card-carrying Old Fart, I've learned to be more reasonable than optimistic about that.  My resolution WOULD have been to shoot more matches…but the schedule got in the way of that.  I shot four Glock matches at the beginning of last year, winning three guns and some cash, which gave me warm fuzzies.  This year, I'm going to be able to make only two.  I recently discovered that one in Florida was in conflict with a CLE class and a MAG-20 class "up Nawth" that will kick off my 2018 teaching season.  Solution to resolution: I'm gonna try to apply the time I'd have spent in competition to personal skill-building on my own range.  On the bright side, there's at least one IDPA match I'll be able to hit.
New Year's Resolutions tend toward absolution for personal vices.  Very well.  I hereby resolve to drink only the finest alcoholic beverages, consume only the choicest tobacco, eat only the most delicious food, and sleep with only the most wonderful woman.
(A key to success is only making resolutions you might actually keep.)
But, enough about me – what are YOUR New Year's Resolutions…and what do you think are your actual chances of carrying them out?