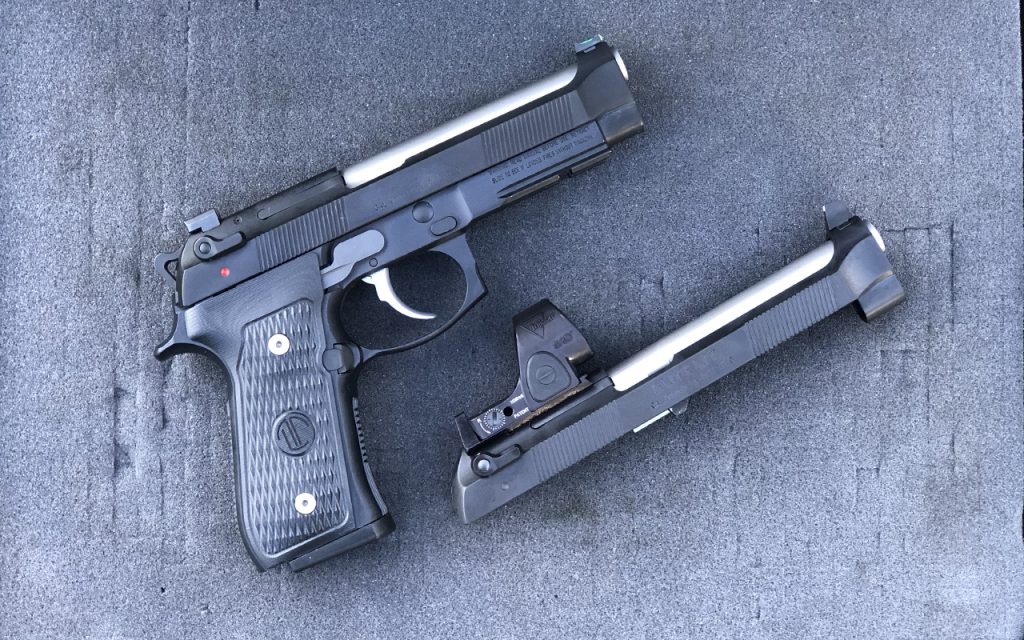 The military may have thought the Beretta M9, known in civilian dress as the 92 model, was obsolete…but my friend and long-ago shooting squad teammate Ernest Langdon almost single-handedly led its renaissance in the last few years as a pistol of the cognoscenti. However, even Beretta fans mourned the fact that its open slide design and the firing pin block that rises through the top of the slide when the trigger is pulled seemed to make it impossible to mount the currently popular red dot sights, a/k/a "Carry Optics."
Langdon begs to differ. On the 22nd of this month, his company announced a new slide design of his which will mount a Trijicon RMR or SRO sight, or a Holosun carry optic.
Info is here.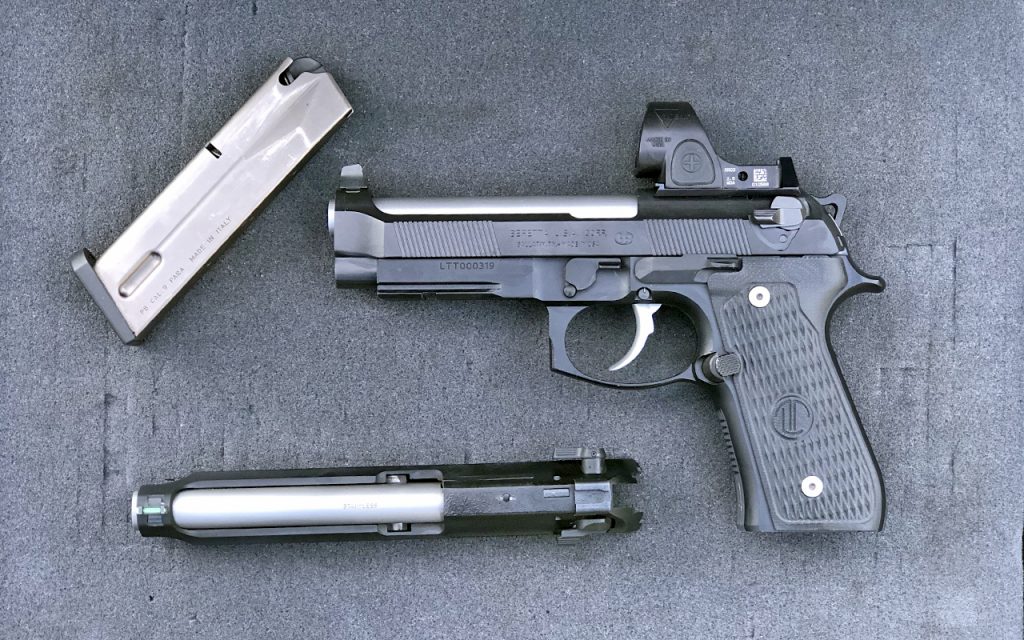 He can sell you the whole gun in full size, Centurion, or Compact size. Alternatively, he can give the RDO (Red Dot Optic) treatment to your own Vertec-style Beretta slide.
I've had my advance copy for a couple of weeks now, and am very much impressed with the performance. If you order the gun (or the modification for your own) I would strongly urge you to pay a bit extra for a Langdon custom trigger job. It's the standard of the bespoke Beretta world.
American ingenuity strikes again.  My compliments to the chef.  And if you think the Beretta's double action first shot is a hindrance, don't tell me about it until after you've seen Ernest's classic YouTube video, "Fear Not the Double Action Shot,"
or catch video here.
Here:
or watch video part 2 here
and here:
Part 3 video here.
All three parts will take you less than 15 minutes, and Langdon's solid advice applies to any gun of this type, not just the Beretta with which he won world and national championships.
 My compliments to the chef. Look for my article on this gun in an upcoming issue of American Handgunner magazine.