I had grown up reading about Ray Chapman, the man the late, great Jeff Cooper called "the maestro" of practical handgun shooting, and got to meet him in Los Angeles in 1978 during a practice session for the National Championships of IPSC, the International Practical Shooting Confederation.  I was running a particularly difficult stage, and since he was watching I asked, "Mr. Chapman, could you give me any pointers?"  He replied that I should start the stage with my toes pointed in a slightly different direction, and should slap the barricade (the second firing point of the stage) with my support hand when I reached it.
I remember thinking "Wow, big deal…the World Champion's only advice is move my toes and slap some wood."  But I tried it…and cut a significant few seconds off my time on the next run. The slight change in foot angle had saved me a turn as I started the run, and the slap on the wall brought me to a stop and into firing position on the barricade much more quickly.  Ray Chapman had just given me my first preview of his extraordinary coaching ability.
I got to his Chapman Academy advanced pistol school in Columbia (actually adjacent Hallsville), Missouri a couple of years later, and wound up teaching with him for many years.  Trained as an engineer, Chapman brought an engineer's analytical eye to teaching the gun, and I learned more from him than from any of my many other mentors over the decades of my shooting career.
Ray's retirement and subsequent death were sad chapters in firearms training, as was the temporary shutdown of the Academy program.  2012 is a banner year in that Chapman Academy is now open for teaching again, at the same famously well-equipped facility!  Head of the program now is Rich Greiner, one of Ray's protégés. There is no doubt in my mind that Rich will continue Ray's successful approach of starting with accuracy and building to speed.
I'm delighted to see Chapman Academy open again. What you learn there can cut years off a trial-and-error learning curve in making you a fast, accurate shooter.  Info is available at http://www.chapmanacademyofpracticalshooting.com/.  I'm proud to be a Chapman Academy alumnus, and believe me, you will be, too.
The Chapman Academy is open again…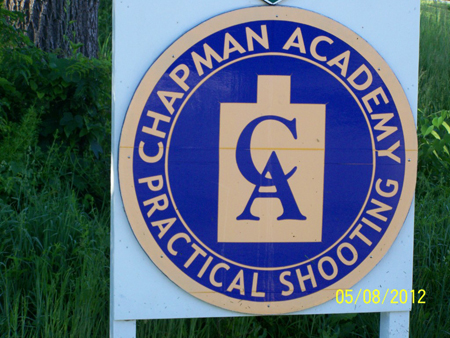 …in the picturesque Missouri heartland, on the same great facility that has hosted the Bianchi Cup since 1979…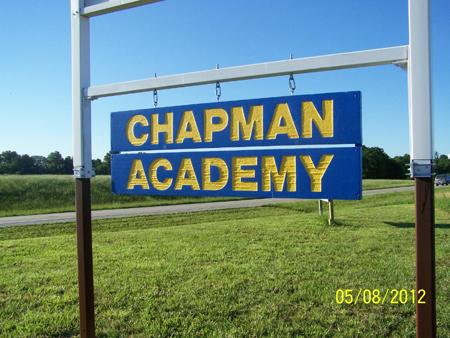 …and now headed by Rich Greiner, one of Ray Chapman's proteges.