COULDN'T FIND YOU A MOONBEAM, BUT…
…I did find this for ya.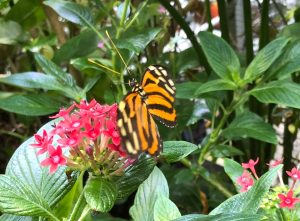 Yes, I know: we try not to be the "moonbeams and butterflies" column. However, it is Thanksgiving week, and I'm tired of having to write about the grim stuff that's been in the news lately.
So, it's soothing to see a butterfly flutter by: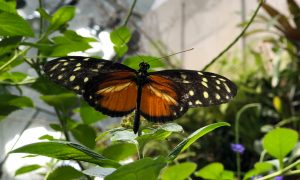 Got to spend some holiday time with family, including a visit to the most excellent California Academy of Sciences museum.  Yes, San Francisco, Golden Gate Park to be specific.  And yes, definitely behind enemy lines as far as gun owners' civil rights are concerned.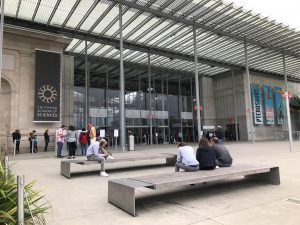 At the same time, without dropping our guard or our fight for our rights, Thanksgiving is the dedicated time to count our blessings.  No President Hillary Clinton.  No Democrat-controlled Congress.
And, of course, the people we love and want to keep protected.
Enjoy the Thanksgiving holiday weekend, with best wishes from all of us here at Backwoods Home.  By the way, the Academy of Sciences Museum also had at least one age-appropriate peer I could relate with: