In the past, a theme of this blog has been "wait until the evidence is in before jumping to conclusions." No clearer example comes to mind than the recent officer-involved shooting, and subsequent rioting and deaths in Kenosha, Wisconsin.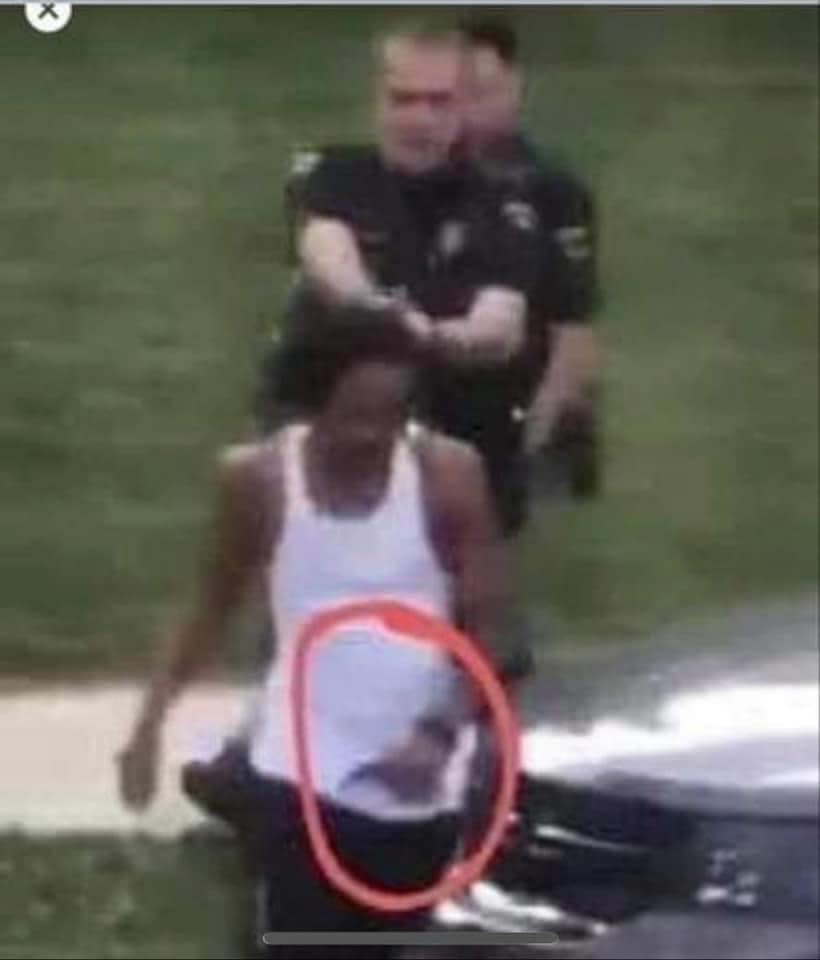 Jacob Blake, who reportedly has a record of fighting with police, pulling an illegal gun in a bar to terrorize patrons, and a sexual assault charge, was present at a scene in Kenosha where his defenders say he was trying to break up someone else's fight. Police arrived on the scene. A bystander's smartphone camera shows him walking quickly away from police to the door of a car, apparently his own, as cops follow him and one, with drawn gun in his right hand, grabs him by the T-shirt with his left hand. As he opens the door and reaches his arms into the vehicle, that officer fires seven shots, and Blake collapses. His parents have announced that he is paralyzed from the waist down and still hospitalized.
The incident triggered two narratives. One, which led to protesters and rioters (yes, two different things) surging up to Kenosha from Chicago and other places, has led to arson, looting, attacks on police, and at least two participants killed and one seriously wounded. This is the narrative of the innocent good Samaritan, unarmed, shot in the back by a white racist policeman for no reason but the color of his skin.
However, there's another narrative: justifiable use of deadly force. Those on that side note that police were yelling "Drop the knife" repeatedly before the shooting, and say some witnesses heard Blake snarl that he was going to get his gun moments before reaching into the car. One person in cyberspace who goes by the monicker "Mike the Cop" posted an enlarged still from the video that depicts Blake, the alleged victim, holding a knife in his left hand in the moments before the shooting. The knife has a curved blade reminiscent of a short scythe. This blade style, found on "hawkbill" knives and the Indonesian karambit, can be particularly lethal. A man holding one, as close to his victim as Blake was to the officer in the scene video, could turn in as little as half a second and disembowel his target with a low slash or cut the throat with a high one. If he has articulated "I'm gonna get my gun" or words to that effect and reaches into his car as seen, well, he's deadly twice over and deadly force is definitely warranted.
While no gun was found, the Wisconsin Attorney General disclosed today that Blake had admitted having the knife, and a knife was in fact recovered from the front floorboard of his vehicle, within easy reach (or drop) from Blake's position when he was shot.
As the strife in Kenosha went on, an incident occurred in which three individuals were shot, two fatally, by a 17-year-old with an AR-15 who is now under arrest and charged with murder. There are competing narratives on that, too.
The destruction in Kenosha is tragic proof of what happens when people rush to judgment…particularly people with agendas.