Oh, Jesus – here come Mary and Joseph.
Hurricane Jose, with Hurricane Maria coming close behind at an estimated Category Five, are in progress.  What hurricanes do is rather fresh in my mind.
I just got back Saturday evening from Houston, where the recovery from Hurricane Harvey is still going on, to my place in Florida immediately post-Hurricane Irma, where the Internet only came back the night of my arrival and the power, a day or two before that.  There are still lots of Floridians without power, the Keys having taken the worst of the devastation.
Deductibles and hurricane insurance itself are extremely costly in Florida. A good friend of mine suffered about $10,000 worth of roof damage alone; his deductible is $15,000.  He hasn't figured out the cost of his downed trees yet, noting that among real estate agents in the Sunshine State, trees on the property are known as "vertical gold."
Huge kudos to those who have been able to restore as much as they have as quickly as they have in the wakes of Harvey and Irma.  It speaks well of our country.  In Houston last Saturday I was chatting with a gentleman who immigrated here from Ethiopia ten years ago. He was grateful that no weather emergencies of this magnitude ever hit his country…and he noted that if something like that had happened, he didn't think his country had the wherewithal to ever recover from it.  American spirit – and, yes, American wealth and emergency services – have seldom shown more brightly.  I have always been proud to be an American. I'm even prouder now.
Preparation is critical.  Thoughts and prayers for the dead and their survivors, and for those who suffered through these last two disasters, and for those who are facing more now.  Let me share some snapshots from around me now, and bear in mind that Irma was down around Category One when it hit here.
Gonna have to clear out the pathway between ranges.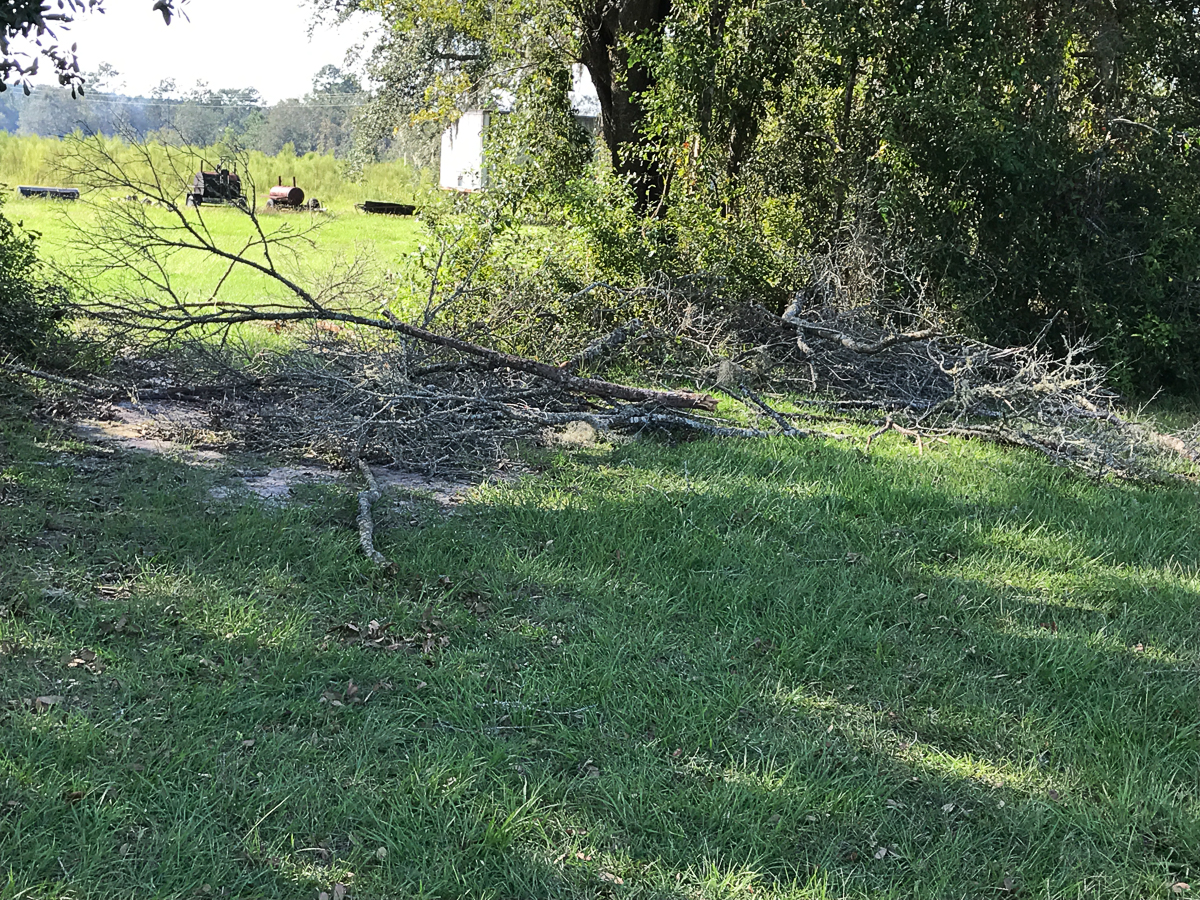 Some of the trees that were snapped in two by the wind on my next-door neighbor's property.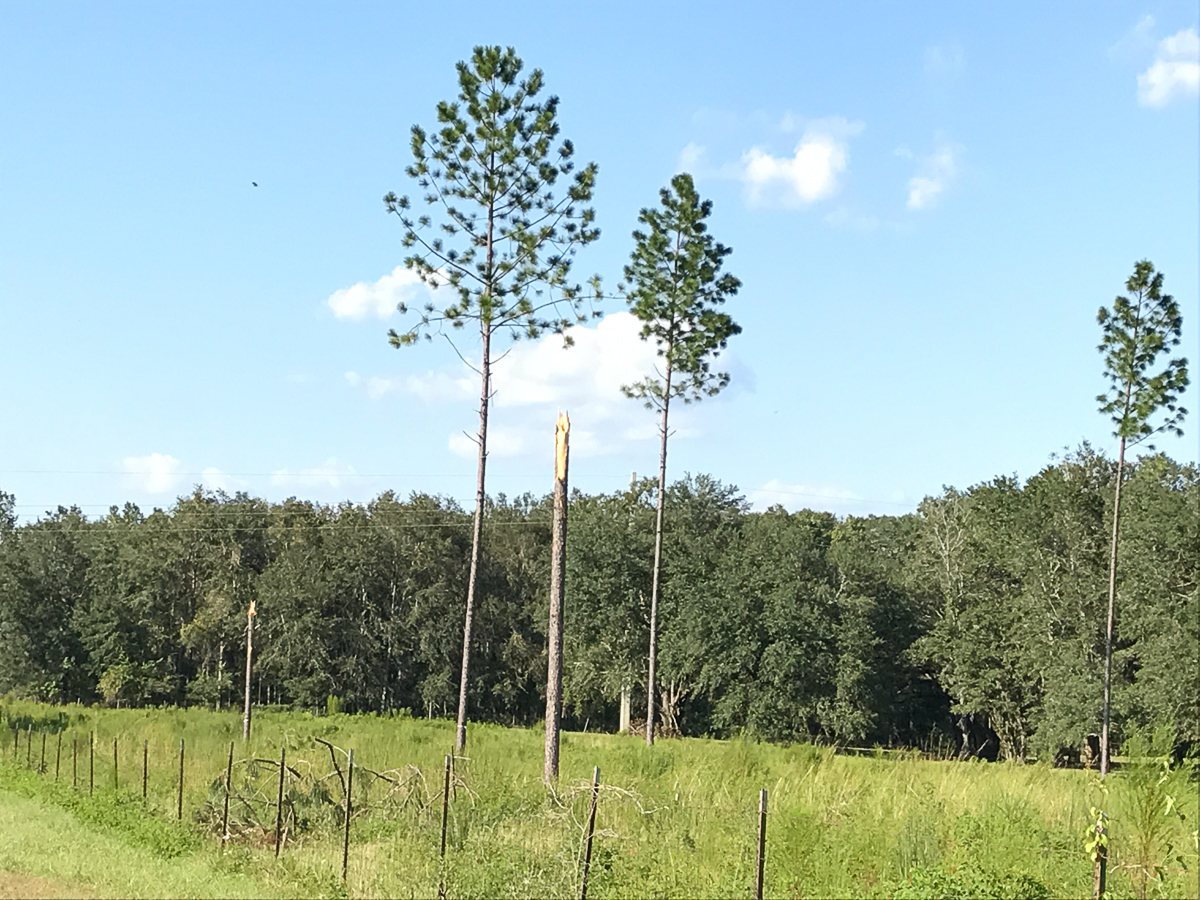 One of the trees down on my property.
There were lots of empty shelves in the grocery stores. The wise were already stocked up.
We escaped flooding at my place, but others were not so lucky.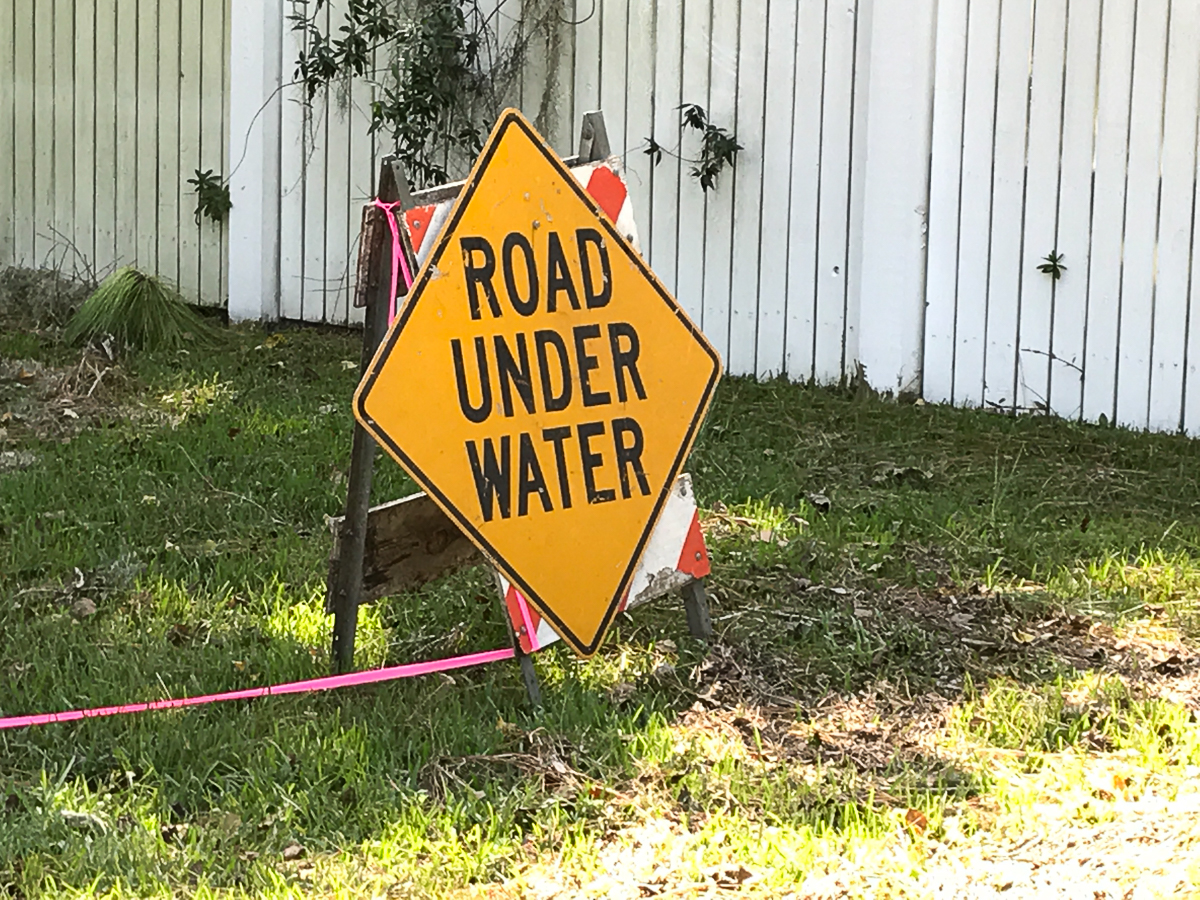 These folks in my town had way more downed tree problems from Irma than we did…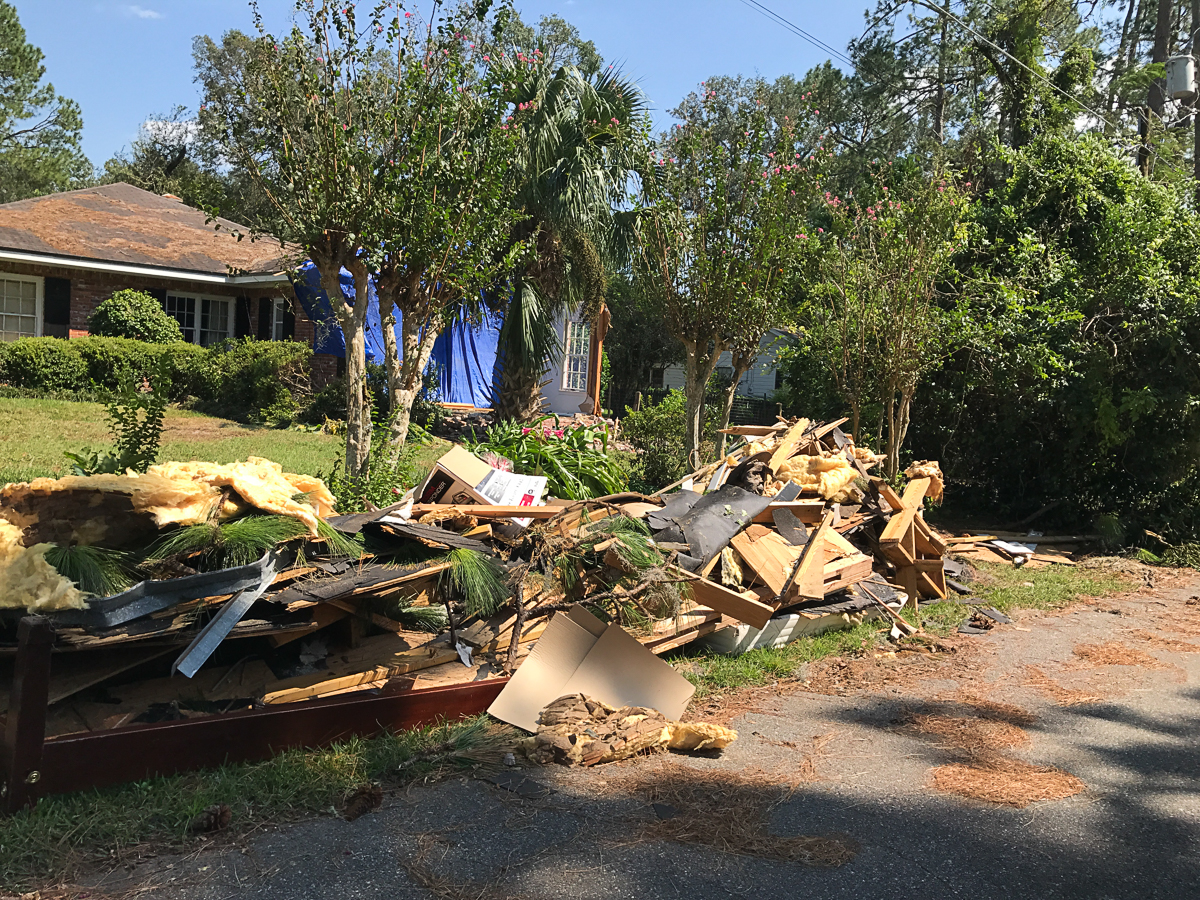 …like, when the tree comes down on your house.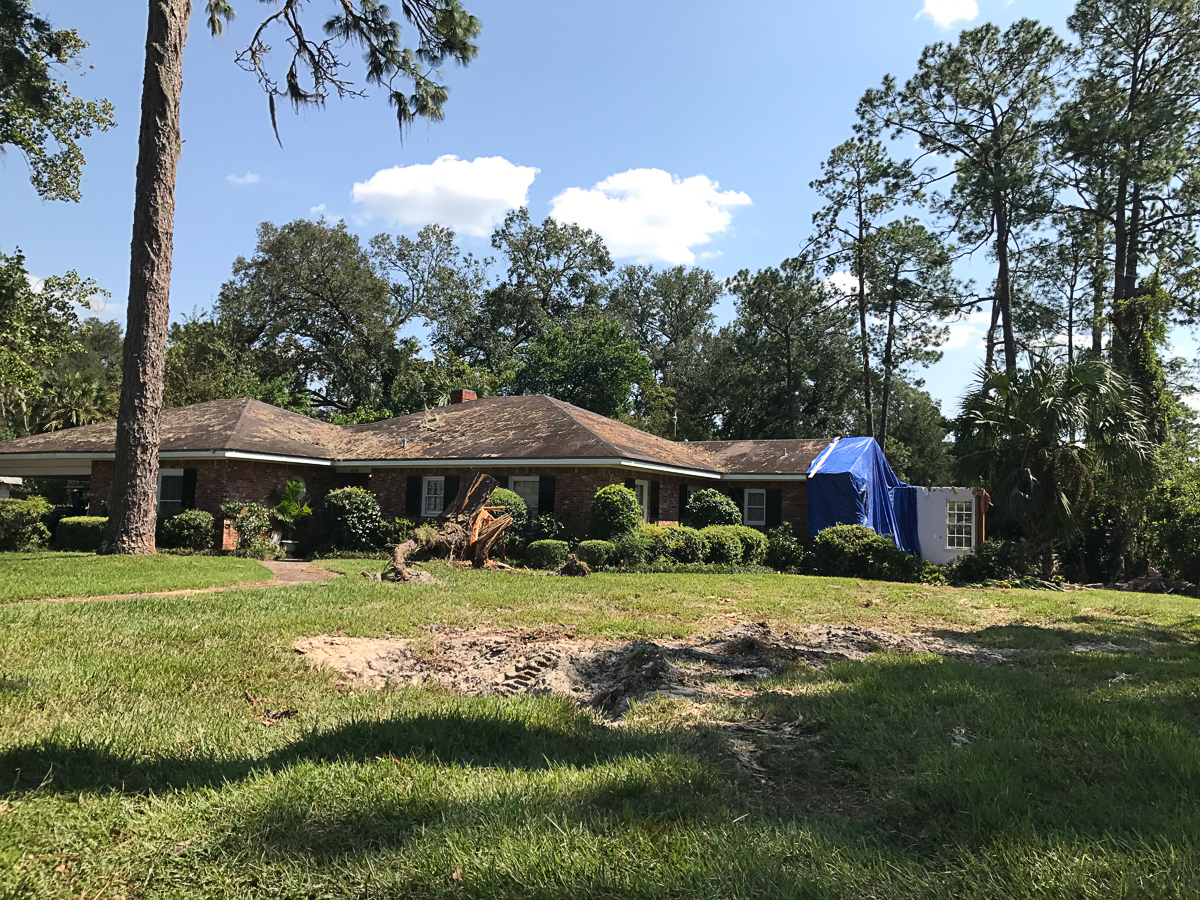 Lots of debris yet to be hauled away.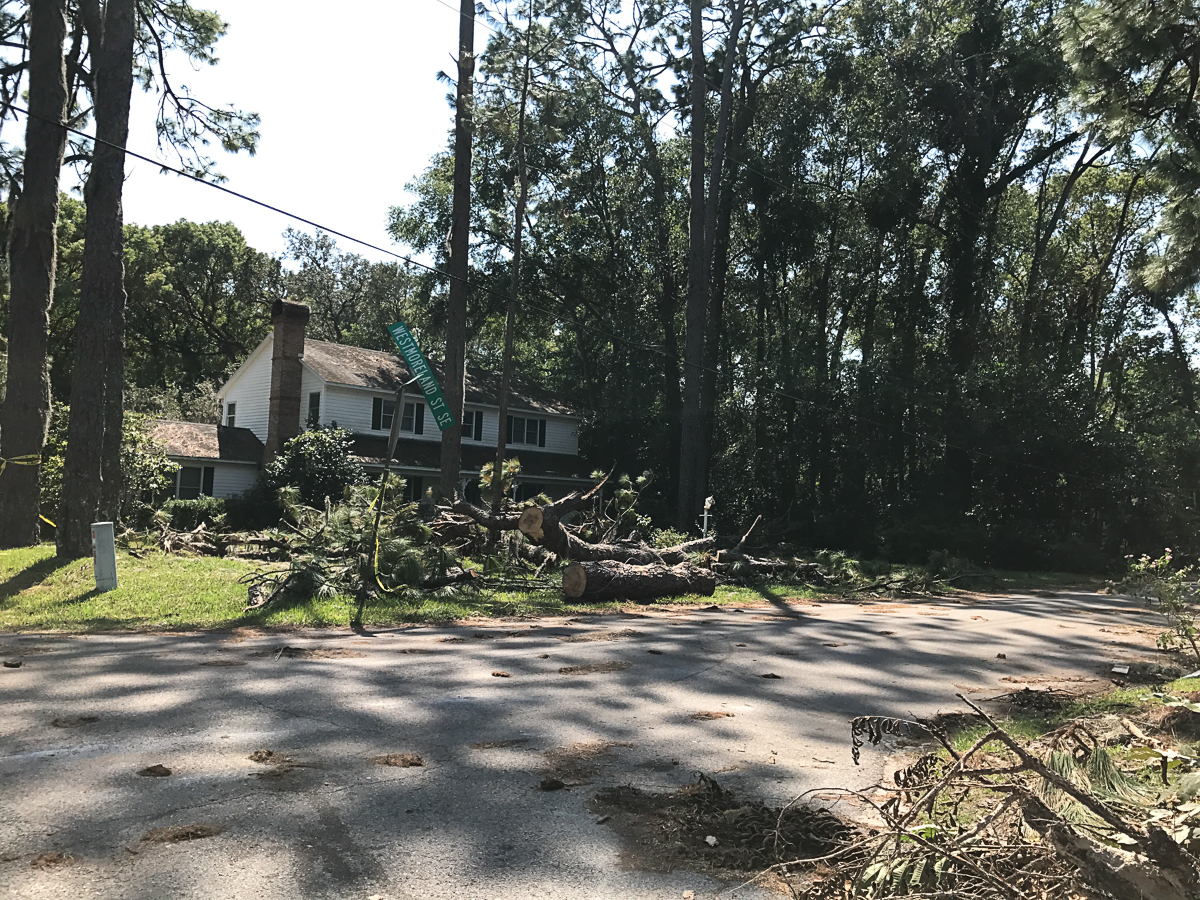 And some businesses out of action.