Teaching the judicious use of lethal force in lawful defense of self and other innocent persons has been my primary vocation for decades now.  There are too many myths and misunderstandings out there about this literally life-or-death topic.
We hear "self-defense instructors" telling people they can shoot any stranger they find in their house. "Because castle doctrine." We hear "You can't draw your gun on a man unless you're justified in shooting him." And "Don't worry about 'courtroom survival,' your lawyer won't let you take the witness stand if he's any good'." "If you have to shoot a criminal, make sure he's dead."  "Never say anything to the police." And of course the old standby, "If you shoot a home invader in the doorway, drag him inside and plant a weapon on him before you call the police."  And more.
And of course, NONE of the above is good advice.
No one person, even teaching all over the country, can kill all those myths for everyone who needs to know the truth. With that in mind, a few years ago Marty Hayes and I joined up to teach a five-day Deadly Force Instructor class once a year.  Marty has been a firearms/lethal force instructor for about thirty years, a cop from patrolman to chief law enforcement officer, and an expert witness in shooting cases for 27 years. He's also the founder of the post-self defense support industry, having created the now-much-imitated Armed Citizens Legal Defense Network almost a decade ago.
Our 2017 class just finished up in Florida, and our 2018 class will be held in Austin, Texas at the end of January.  Our host will be famed self-defense instructor Karl Rehn at KR Training. Information can be found at KR Training, class description at Massad Ayoob Group.
It's not enough to know HOW to shoot in self-defense; good people also need to know WHEN. We need more instructors who can spread the word, and educate as to the little-known realities.
Moot court. From left, attorney Tiffany Johnson is in the role of a shooting witness undergoing direct examination from Marty Hayes as defendant's lawyer, while famed 2A law professor Joe Olsen takes the role of judge.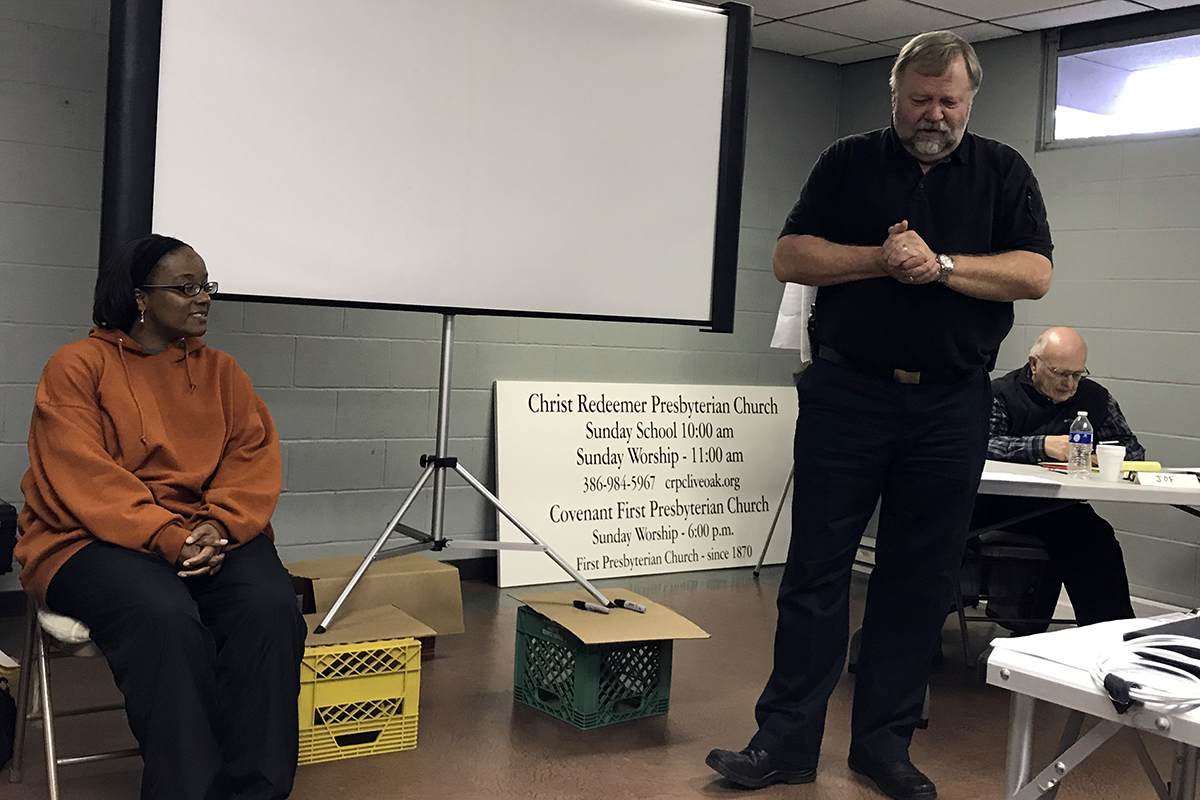 Attorney Alex Ooley in role of assistant district attorney cross-examines ace police trainer Lee Weems, playing the part of defendant.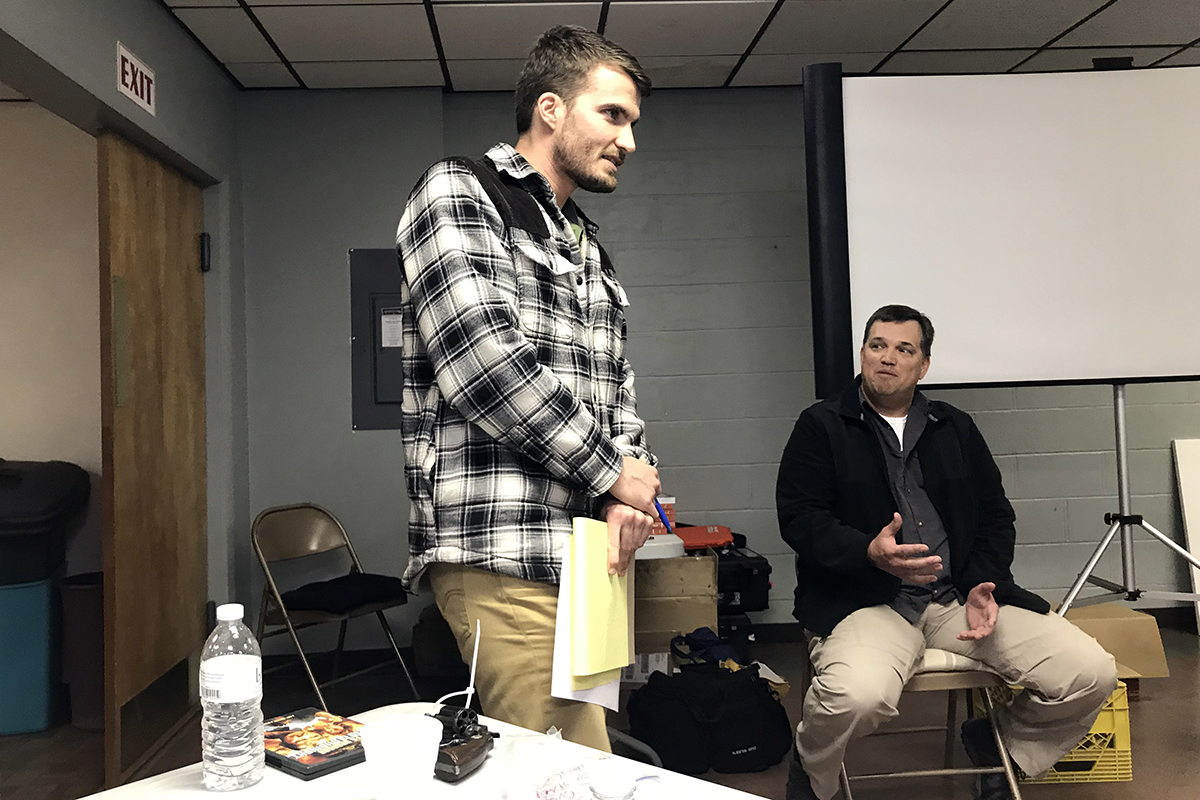 Marty Hayes and Mas field questions from Deadly Force Instructor class.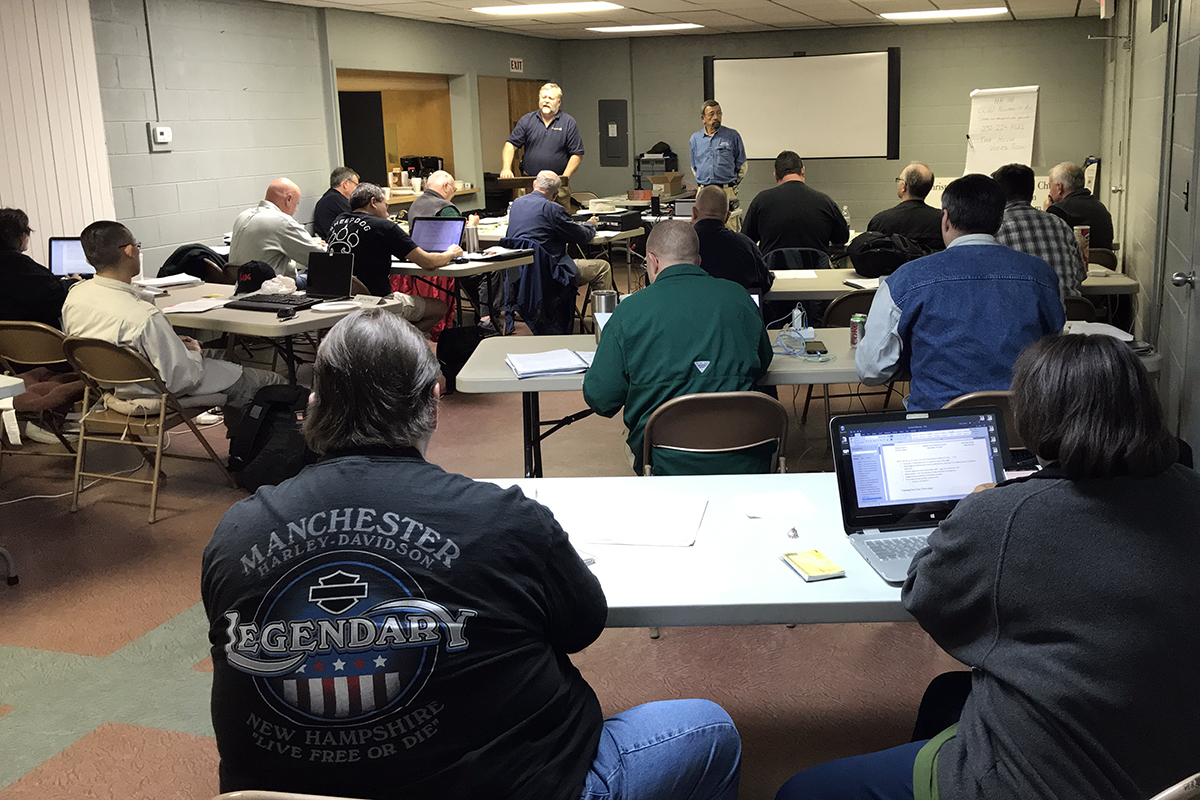 Deadly Force Instructor class, December 2017.