"Devolution: A Firsthand Account of the Rainier Sasquatch Massacre" is the latest novel from Max Brooks, who gave us the NY Times #1 bestseller "World War Z." The latter was a remarkably well-researched picture of how societal breakdown would probably actually take place in something like a zombie apocalypse, and Brooks has taken the same approach with a different mythical monster: Sasquatch.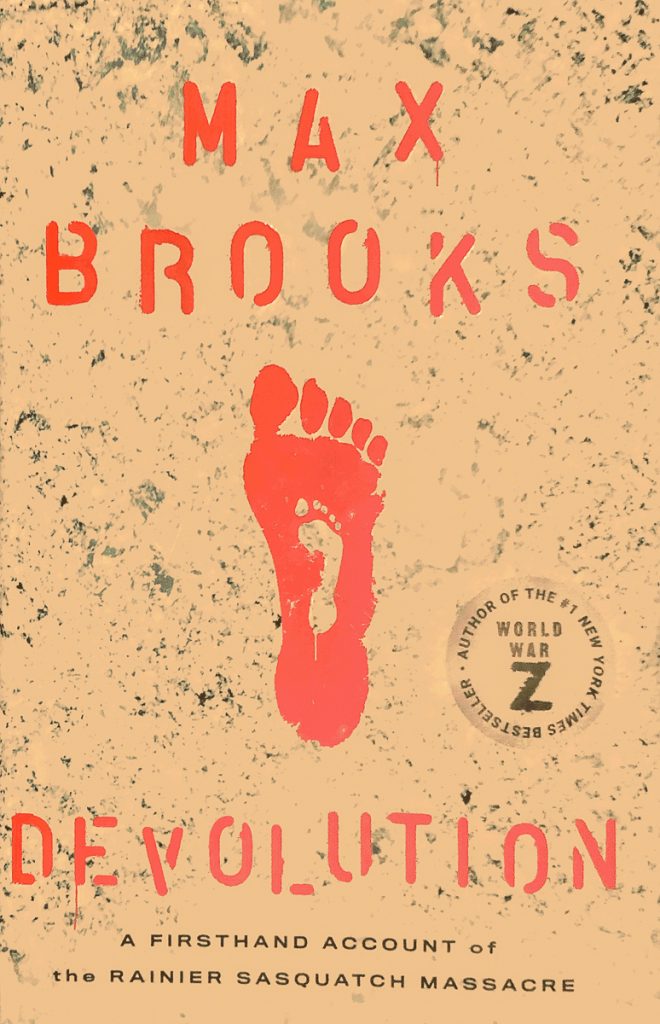 The story is set near Mount Rainier, a volcano that has not erupted since the 19th Century, but does so in the novel. At the center of the tale is the appropriately named Greenloop, an idealized community of well-off Progressives located far from civilization. The newest high tech computers and devices abound. The politics are Green, the eating habits are Green, and you can just about imagine a life-size poster of AOC on a wall somewhere in every perfect home. The residents presumably use their Teslas to drive a long distance to shop at Whole Foods and Trader Vic's, because Greenloop is not a Backwoods Home shade of green: there is no evidence of crops, livestock, or other self-reliant food production there.
And, of course, there are no firearms in Greenloop.
But then Mount Rainier – nearly twice the size of Mount St. Helens, and you remember that — erupts violently. Greenloop escapes damage, but the surrounding roads are wiped out by lahars, volcanic mudflows. Cell towers are down and communications are completely cut off. There is no more food to be had. Wildlife flees the fire and lava…and so does a family of Yetis. Who make their way to Greenloop.
And are very hungry.
These Bigfoots (Bigfeet?) are very smelly, very large, very strong, very mean and very well coordinated in strategic pack hunting. One by one, they kill and eat the humans. It is sad as the Greenloop residents discover that paring knives don't work well to fend off large hairy monsters, and arrows aren't much better. They learn that their decorative bamboo can be fashioned into spears, and that it's hard to fight on 500 calories a day as their food supply dwindles. In the end, there are only two survivors – a once-starry-eyed young woman who has learned to face reality the hard way, and an orphan child for whom she has become the guardian. As the book closes, they have set off into the woods with jerky they've made from the flesh of slain Yetis. Whether their goal is to kill more sasquatches or find civilization is unclear.
Personally, I see it as a validation of the gun owner's life style. With the right hardware, the battle would have lasted about one medium-long chapter, and the hunger problem would have been solved with hundreds of pounds of protein.