FINDING LOST BULLET HOLES
In 1912 at the Olympics in Stockholm, George Patton, Jr. competed in the first modern Pentathlon.  It is said he was cheated of his victory when, in the pistol competition, the scorers couldn't find one shot and presumed it a miss.  Most of the competitors were shooting .22s; Patton had chosen to vie with a .38 caliber Colt revolver, and his larger bullets hit so close together that the referees couldn't account for all the holes.  Those who knew him were certain he hadn't missed a shot.
I was reminded of that recently when testing the excellent EDC X9 9mm pistol from Wilson Combat for On Target magazine.  After shooting from a Caldwell Matrix rest on a concrete bench at 25 yards, I approached the target to find three holes, one larger and more irregular than the other two.  How could that be a five-shot group?
Secrets of the ninja: when you're not sure if you have a "double," two shots through the same hole, one thing you want to do is turn the target over.  Often times, the exit holes will be easier to distinguish such things in, than clustered entry holes.  Sure enough: there were three distinct radii in the larger, ragged hole.  A single .40 caliber (10mm) bullet would have encompassed all three hits.  A big thumbs up to my old friend Bill Wilson's EDC X9 pistol, and to the ammo which delivered that group: Wilson Combat's own +P 9mm load using the 124 grain Hornady XTP jacketed hollow point.
I don't know if the scorers had overlays (circles the diameter of various caliber bullets, superimposed over clear plastic) in 1912 or plugs (bullet-shaped inserts in proper caliber, surrounded by a clear, circular magnifier) which help in such things.  I do know that good guns and good ammo can absolutely "stack" bullets through the same hole.
Many years ago in Nashua, New Hampshire a police officer shot it out with a gunman at a gas station, and finally killed his antagonist.  At first it appeared that he had hit him only once.  At autopsy, however, the medical examiner found two 145 grain Winchester Silvertip bullets inside the corpse, fired from the officer's department-issue Ruger .357 Magnum service revolver. Both had entered in exactly the same spot on the torso.
You don't see that in the field nearly as often as you do at the target range, but it happens.
Nobody shooting at you, and having a solid bench rest, makes it a whole lot easier to achieve.
Wilson Combat pistol and ammo…and 25-yard bench rest group.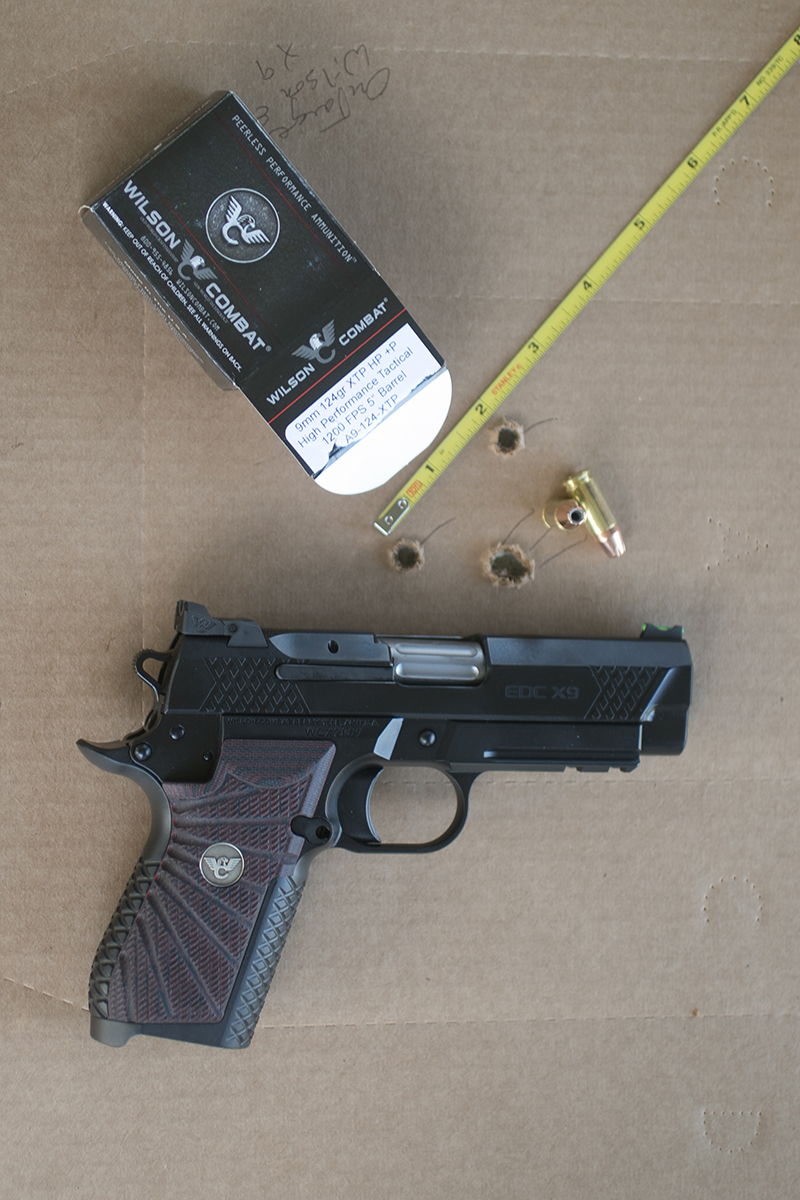 The group. Upper left defect looks like a double…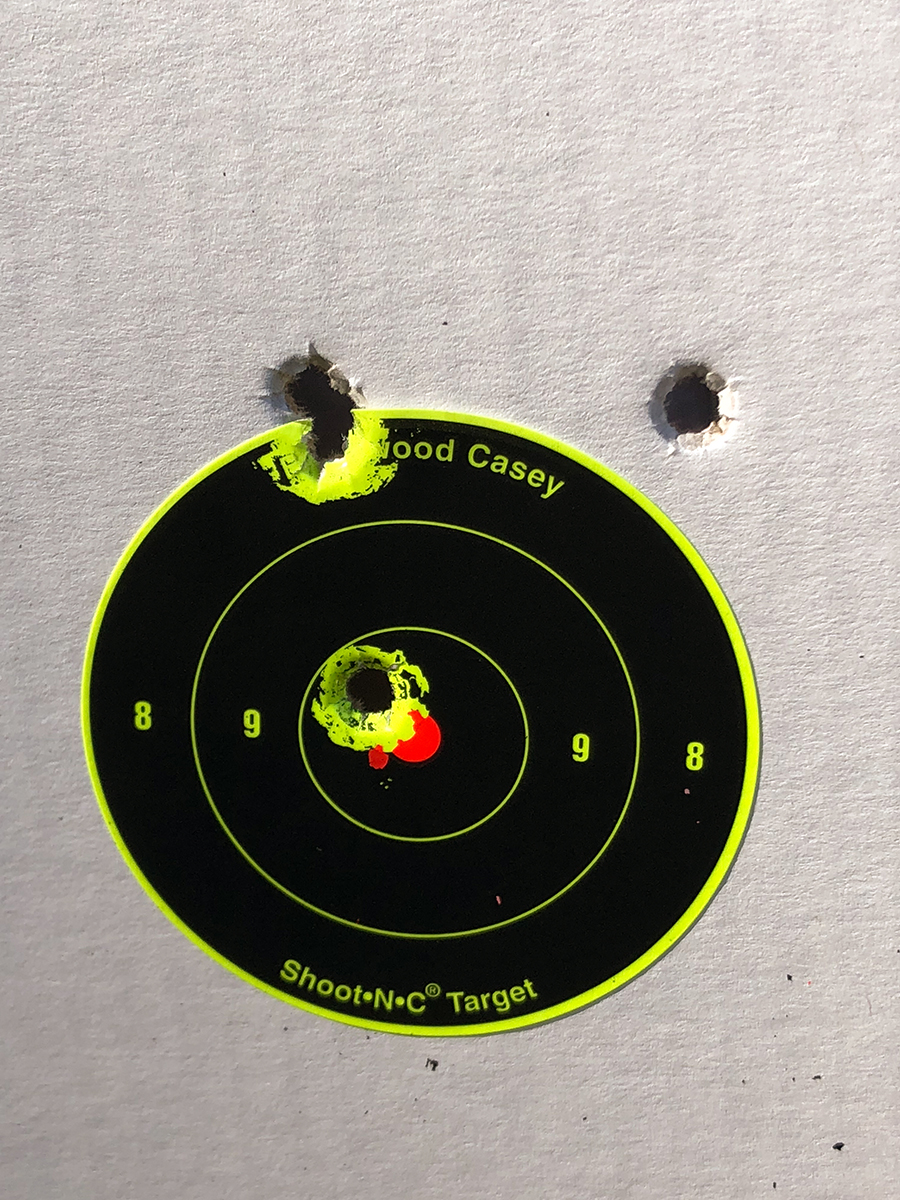 …but, more visible on exit side, it's actually a triple.  Hash marks indicate the distinct radii.