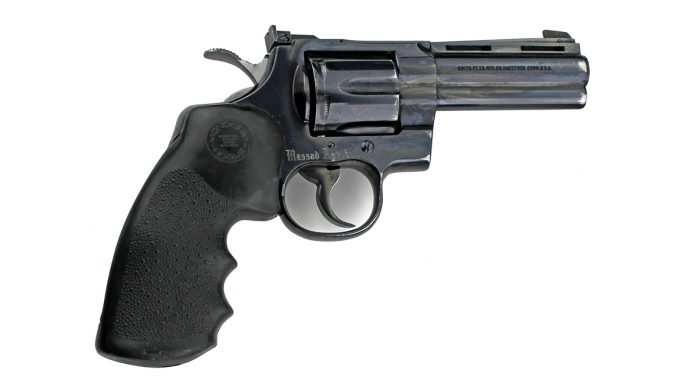 The double action revolver was the standard American police sidearm for about 80% or more of the 20thCentury, and remains a staple among law-abiding armed citizens in the 21st. It will be with us for a while yet. I was an "early adopter" of the semiautomatic police service pistol back in the early 1970s and still carry one as a primary self-defense handgun, but the revolver remains my choice as a backup gun for several reasons, which we can discuss at another time.
Proper revolver handling is seen by some in my business as in danger of becoming a lost art.
I suspect anyone gun-savvy enough to be reading this blog in the first place knows enough not to use a wrist-twist to whip the cylinder into the frame (or worse, to whip it out, which bends the "crane" that the cylinder rides on and ruins "timing," or alignment of cartridge chambers with barrels).
But there are some subtleties that a whole lot of revolver shooters don't understand, and my old friend Jerry Miculek – the undisputed top revolver shooter of our time, and probably of all time – discusses here.
Jerry says that if you take care of your revolver, your revolver will take care of you. Take his advice to heart.