From the Merriam-Webster dictionary:
kleptocracy
klep·​toc·​ra·​cy | \ klep-ˈtä-krə-sē  \
plural kleptocracies
Definition of kleptocracy
: government by those who seek chiefly status and personal gain at the expense of the governed also : a particular government of this kind
I have belatedly been reading the Pulitzer Prize-winning book from the late 1990s, "Guns, Germs, and Steel: the Fate of Human Societies." The author is Jared Diamond, a professor of geography and winner of the National Medal of Science.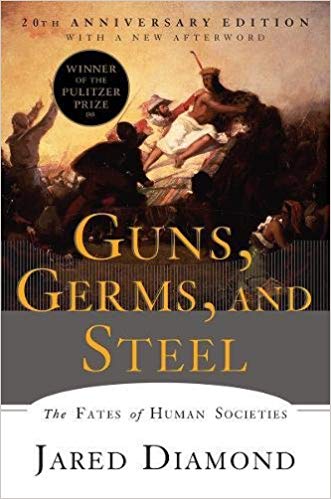 In Chapter 14, "From Egalitarianism to Kleptocracy," he wrote, "What should an elite do to gain popular support while still maintaining a more comfortable lifestyle than commoners? Kleptocrats throughout the ages have resorted to a mixture of four solutions:
"1. Disarm the populace, and arm the elite. That's much easier in these days of high-tech weaponry, produced only in industrial plants and easily monopolized by an elite, than in ancient times of spears and clubs easily made at home.
"2. Make the masses happy by redistributing much of the tribute received, in popular ways. This principle was as valid for Hawaiian chiefs as it is for American politicians today.
"3. Use the monopoly of force to promote happiness, by maintaining public order and curbing violence.
"4. The remaining way for kleptocrats to gain public support is to construct an ideology or religion justifying kleptocracy. Bands and tribes already had supernatural beliefs…"
Well, let's see. 
#1? "We must ban private possession of 'assault rifles.'" Check.
#2? "Medicare for all, even though we aren't sure we can sustain it for the old folks receiving it now." Check.
#3? Hmmm…given the violence in Chicago and "antifa" violence elsewhere, they aren't making much progress on that end…
#4? "Green New Deal" seems to fit the definition of a supernatural belief system…
Is it just me, or do the above symptoms of kleptocracy sound rather disturbingly like some people currently running for President of the United States?