The Beretta Model 92 was adopted as the M9 by the US military in the mid-1980s, and though it was replaced last year by the SIG P320,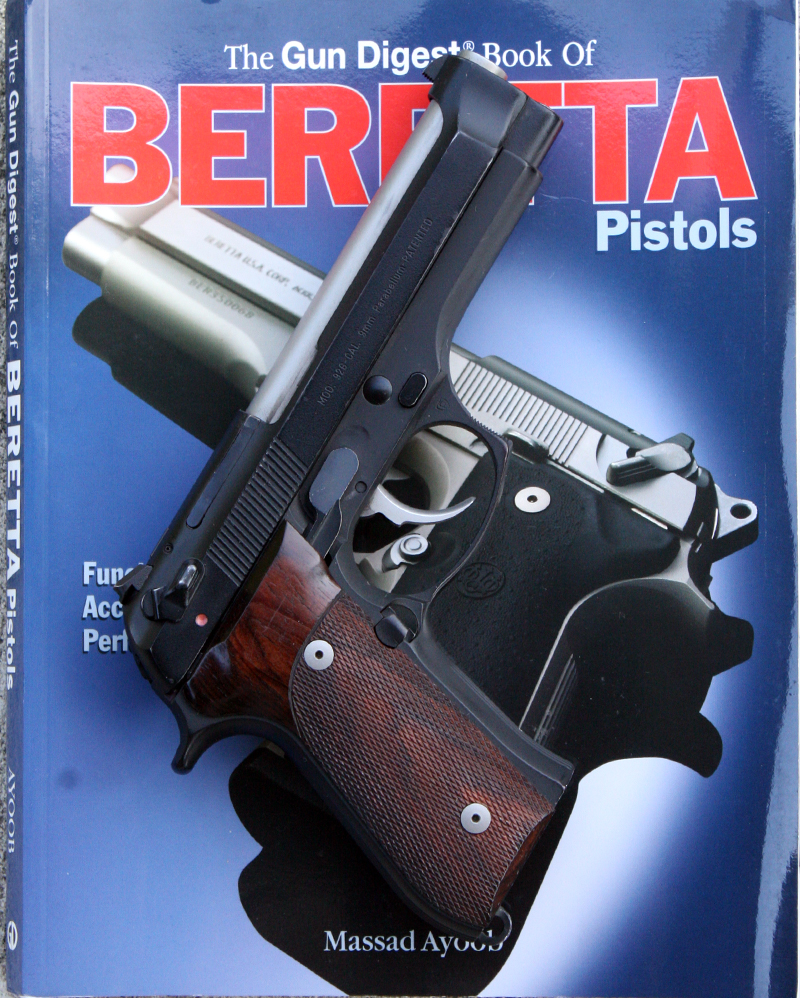 those Berettas will be in the hands of America's fighting men and women for some years to come before the transition is complete all-service-wide.  It was a huge contract, and the gun-makers who lost the bid weren't good sports about it. They literally made a Federal case out of it…and in every subsequent re-testing, the Beretta still won.
We have an administration under which 100,000 1911 .45 pistols long since declared obsolete will be sold to the American public through the Civilian Marksmanship Program. http://thecmp.org/cmp_sales/1911-information/ . If all goes well and things continue in this vein, a huge number of Berettas may one day find themselves decommissioned into the civilian sector the same way.  The Beretta was one of the most popular police service pistols during the sea change from "revolvers to automatics" in American police service going back to the early '80s, and with striker-fired plastic pistols dominant in that market today, police trade-in Berettas sell for cheap…often "carried much but shot seldom," as the late Col. Jeff Cooper used to say.
Which brings me to good news.  No one captured more championships in "combat shooting" with a Beretta than Ernest Langdon, who started as a Marine and went on to win national and world championships with Berettas, at one time working for Beretta itself.  Langdon became the acknowledged past master of customizing the Beretta for maximum performance in this sort of work, so high on that totem pole that when Bill Wilson at Wilson Combat started customizing Beretta 92s, he brought Langdon in as a consultant to train his staff of gunsmiths.
After a while pursuing other things, Ernest Langdon is now back in the Beretta customizing business! He can work his magic on any of the classic 92 series 9mms (or their .40 caliber cousins, the Model 96 series), and will also customize their later PX4 design. I was among the first to try the PX4 when Beretta brought it out in the early 2000s, and was underwhelmed by its ergonomics. In recent years, Ernest upgraded this newer Beretta and a Langdon PX4 has become, in some quarters, the carry gun of the cognoscenti.
I'm a fan of Langdon's work.  Years ago, I sent him a 92G I had won at a police conference, and he turned it into a pistol with double action trigger "smooth as buttah," with target pistol crispness in single action, without losing the reliability that Beretta had so exhaustively proven in stringent government testing. I've won a bunch of matches, PPC and IDPA, with my Langdon Beretta.  Some of my friends I've shot with a lot tell me I shoot the Langdon Beretta better than anything else.
He can now do for you what he did for me. Langdon is back in the Beretta modification business in a host of ways, and that is A Good Thing.  If you or anyone you know wants to "make a Beretta betta," check out his website at https://www.langdontactical.com/.
Mas' Langdon Beretta: