Hey, Coloradans – the Backwoods Home team is gonna be in Denver! Come and meet them at the  Self Reliance Expo at the National Western Complex in Denver this weekend, Nov 4-5.
At the BHM booth will be: Dave Duffy, Jeff Yago, Illustrator Don Childers and his wife Nancy, Jackie Clay, and Lenie Duffy. In this photo are, from left, Lenie, Dave, Don, and Nancy.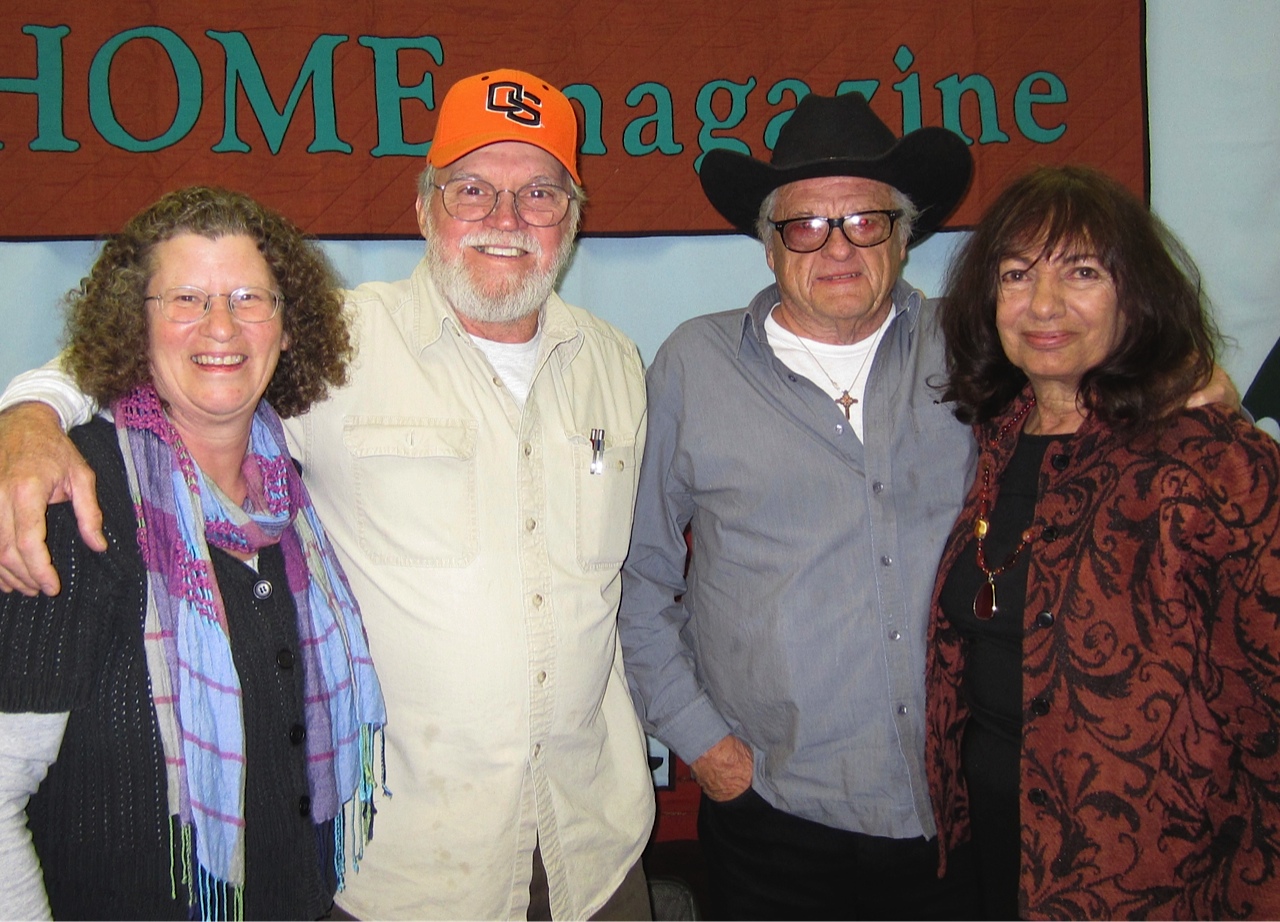 And: Last night, the Chicago Cubs won the World Series!  Since my significant other is a native Chicagoan as are many of my extended family, I get to bask in the reflective glow of their heartland happiness.
It has been over a century since the Cubs won the Series. With us coming down to the wire and Hillary Clinton reportedly still in the lead, the Cubs victory is a reassuring reminder that miracles happen.

Or watch video here.