When I say "mirror image" shooting, I mean the right-handed shooter running the gun left-handed in every respect, and the southpaw shooter doing vice-versa.  It's useful for a number of reasons.
An injury to anything from eye to hand may, someday down the road, force you to shoot this way. It would be nice to know how to do it beforehand, and not have to learn it while suffering through a recuperation period.
For defensive shooting, particularly with a rifle or shotgun, if vertical cover must be used mirror image shooting will give the practitioner minimum exposure from behind the cover.
For those of us who teach, how will we teach a student with opposite-side dominance to shoot if we can't teach ourselves to do it?
Many professionals and serious users carry a backup gun on their non-dominant hand side, in case they ever have to shoot weak-hand only. One should be prepared to do so, no?
I ask my staff instructors to teach a class, compete in a match, or at least shoot a qualification once a year "mirror image." It's my insurance that they continue to master the techniques they teach, and aren't overcoming bad technique with physical strength or constant repetition. (Either of the latter can eventually work for an individual, but they don't lend themselves to transmission to students.)
In the latter vein, I got in my own mirror image run while shooting the pace-setter for my third MAG-40 class of August, and it being a "retro month" for me, I did it with a Smith & Wesson Model 19 revolver drawn from a left-handed High Noon thumb-break holster.
It brings you back to basics, the "conscious competence" level of performance where you are thinking about what you are doing.  Yes, we all seek the zen state of "unconscious competence" – perfect performance on auto pilot – but it's not something any of us can achieve on demand 100% of the time.
Managed to finish with a 300 out of 300, on the ASAA (American Small Arms Academy) target used by our hosts in Connecticut, Defense Associates. The group measuring about five inches.  That's a bit sloppier than last week's, shot right-handed on an IDPA (International Defensive Pistol Association) target in South Dakota, which tells me I could stand a bit more southpaw shooting time.
Southpaw Model 19 gave 300/300 in approx. 5″ group.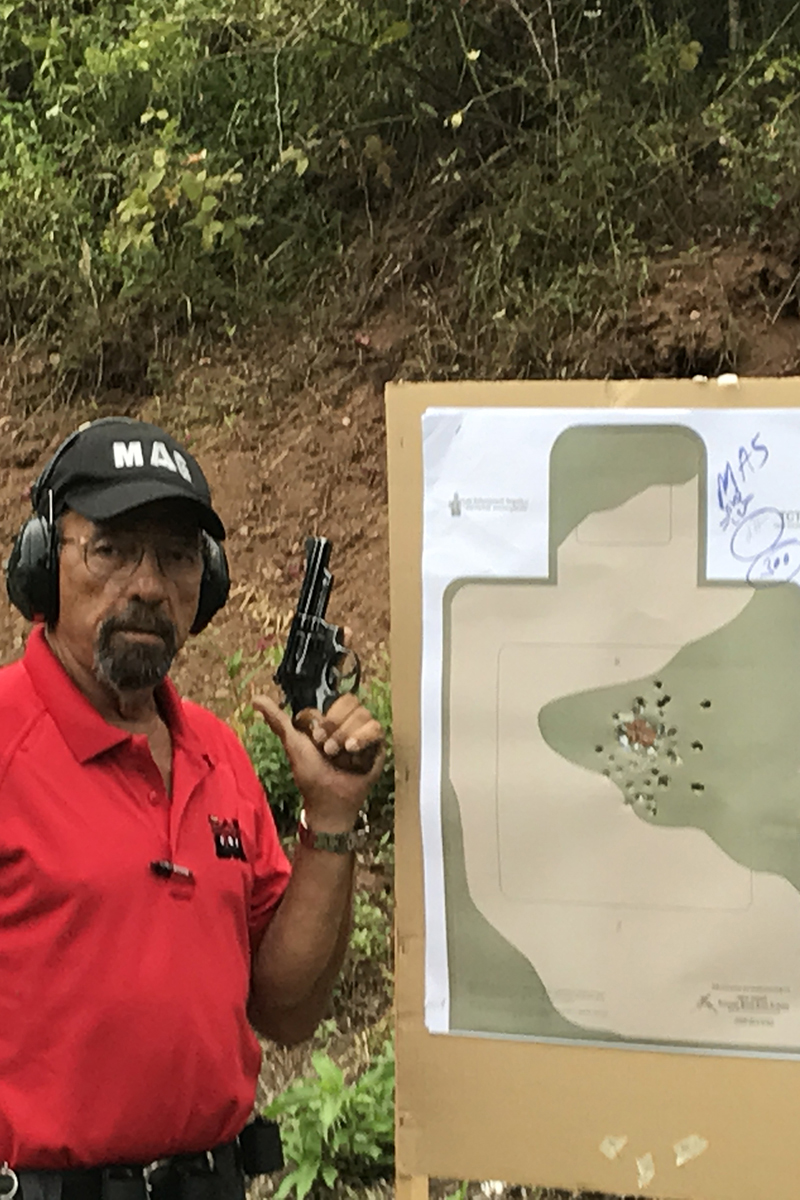 This pace-setter was author's "mirror image" run for the year. Left-handed holster by High Noon.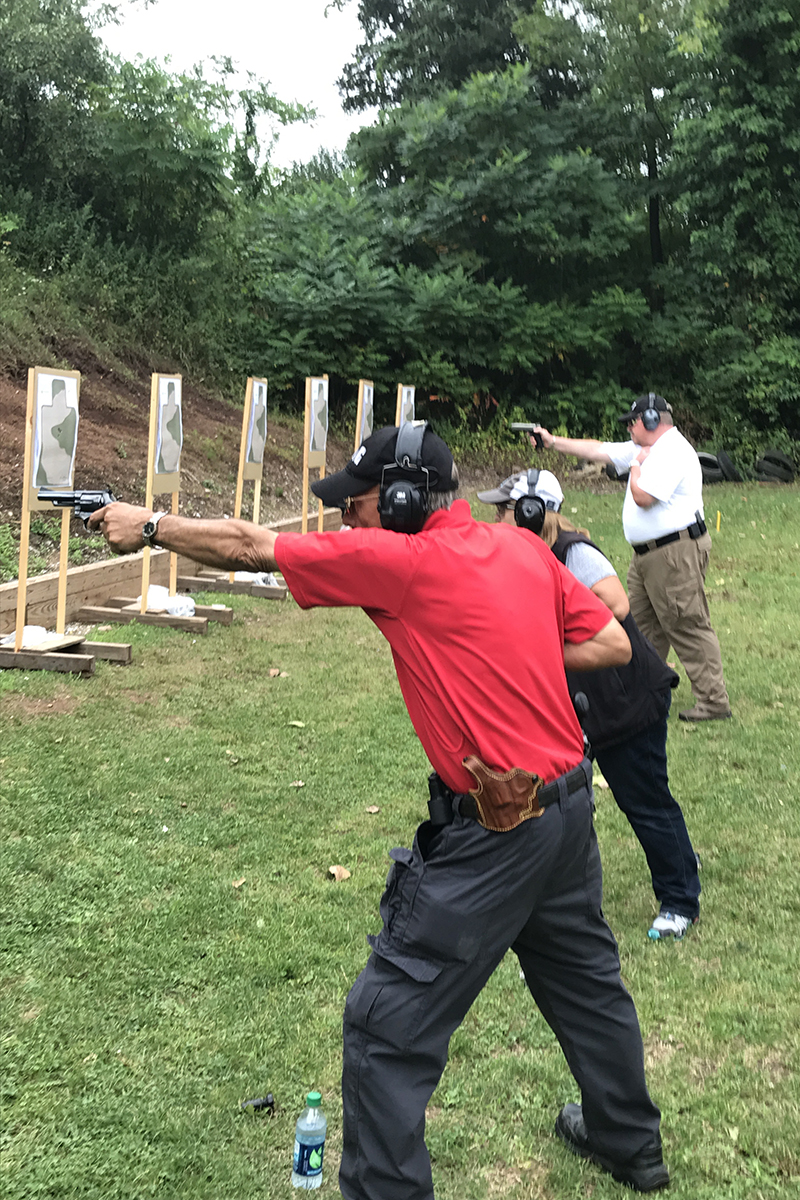 The Connecticut MAG-40 class, August 2017.