We live in a golden age of quality firearms which, when adjusted for inflation, require proportionally less of our income to purchase than their predecessor models cost our parents and grandparents. Offered as evidence: the Springfield Armory's new Defender 9mm pistol.
Debuting about the time of the NRA show, upon which we have recently reported, this is the Sub-Compact version of their XD series pistols, designed to compete with the Glock. Originally designed in Croatia as the HS-2000 just before the turn of the 21st Century, they were quickly seized upon by Springfield Armory in Geneseo, Illinois and imported as Springfield's XD (eXtreme Duty). The pistol in question has a short butt, and a double stack magazine holding thirteen torpedoes in the magazine with one more in the launch tube.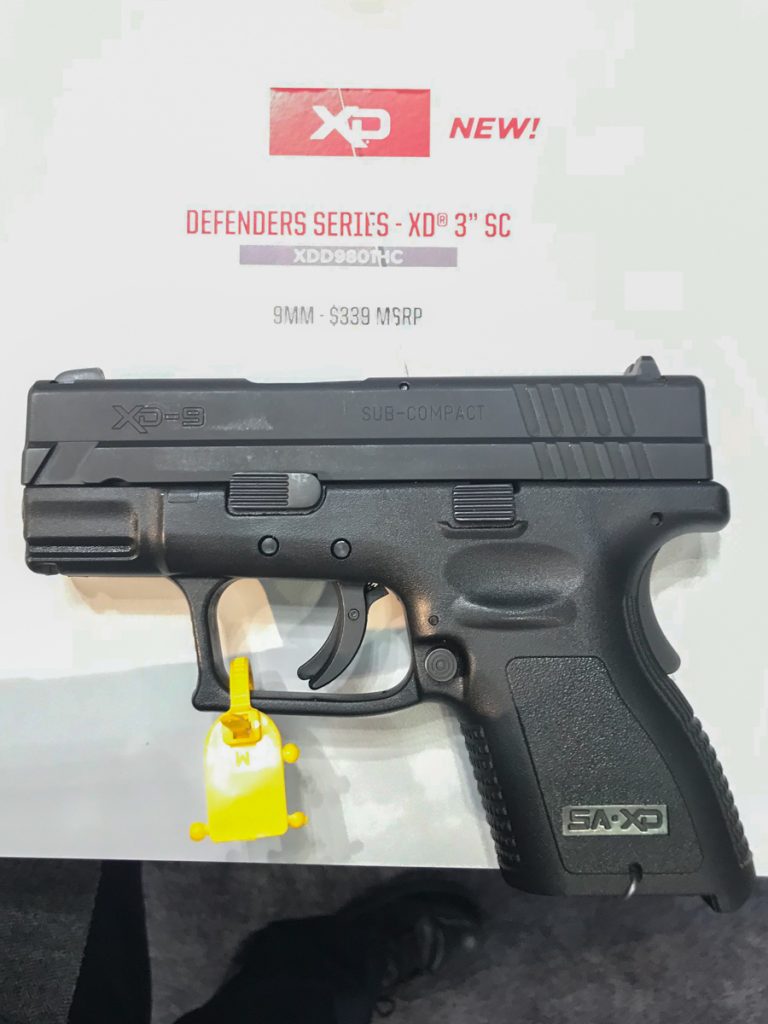 It comes in a cardboard box instead of a plastic carrying case, and has only one magazine supplied. This allows them to tag it with a manufacturer's suggested retail price of only $339, down from its normal $524 MSRP.
I've seen gun snobs turn their noses up at the XD, but I have to stand up for these neat little guns. They have good ergonomics: an easy trigger reach, ambidextrous magazine release, and enough accuracy that they've won national championships in IDPA and at the Bianchi Cup. In my circle, we've been shooting them for many years. My friend John Strayer has won many matches with his, and he estimates that he has 30,000 rounds through just one of his competition XDs, with no malfunctions except when using handloads so light they wouldn't cycle any other autoloading pistol either. I've trusted various XDs as carry guns and home defense pistols.
Funny story: at one of my last times shooting the IDPA National Championships (in Tulsa that year, if memory serves) another shooter came up to me and asked if it was true that I'd said XD pistols were junk. I just smiled and said, "I think you're thinking of some other gun writer," and pulled back my Armadillo concealment vest to reveal the Springfield Armory Custom Shop XDM 5.25 9mm in its Comp-Tac holster, the pistol I was competing with.
If you're in the market for a good shooting, reliable 9mm carry gun at an amazingly good price, check out the Springfield Defender XD9 subcompact.