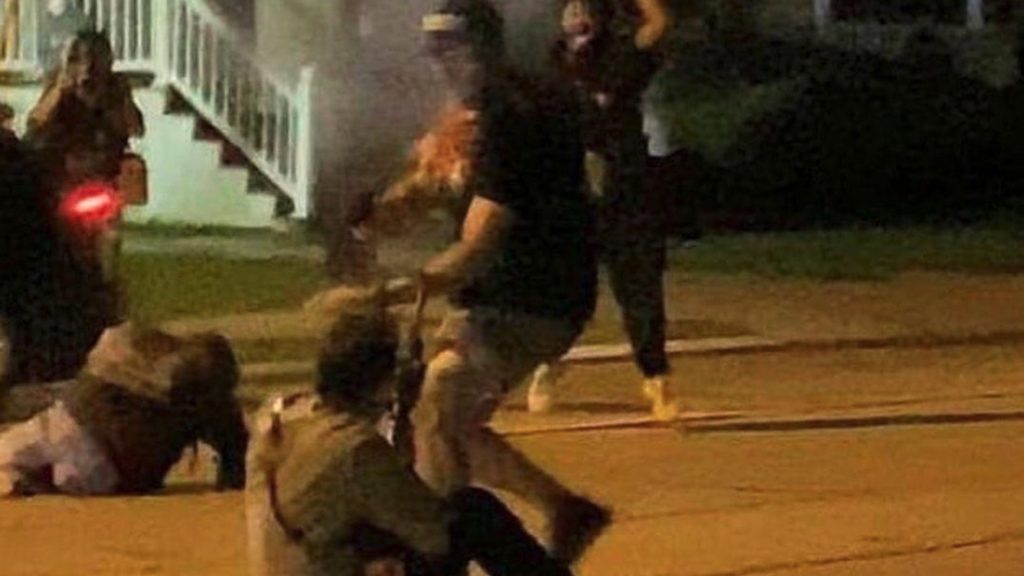 When 17-year-old Kyle Rittenhouse shot three people in Kenosha, killing two, the left quickly came up with a narrative of an alt-right white teen racist who was illegally carrying an AR15 rifle he had illegally brought across state lines, who committed murderous crimes out of malicious bloodlust. It wasn't long before each of the allegations in that apparently false narrative crumbled. Fortunately, the sequence of events was captured on multiple smartphone cameras, for all the public to see.
Even some voices from the left have had to admit this.  At the Chicago Tribune, Eric Zorn is probably the most anti-gun of their resident columnists.  But even he had this to say last week.
Mr. Zorn needs to look closely at the photo which accompanies this blog entry. At the instant of the shot that struck his last assailant, that man is pointing a Glock right at Kyle Rittenhouse's head. The kid's just-in-time shot probably saved the downed boy from a bullet in the brain. By the way, the man with the pistol was later quoted by one of his friends as saying his only regret was that he didn't kill the teen, and "empty the clip" into him.
And, there are legal analysts whose take is that the fine points of Wisconsin law were not violated by Kyle Rittenhouse carrying an AR15 where and when he was.
This is going to be a very interesting case to follow…