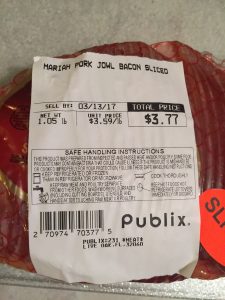 "When in Rome," they say…
Spending the holidays in the
deep South, where I'm told it's a tradition to have black-eyed peas for New Year's Eve/New Year's Day.  Got 'em.  The Evil Princess is cookin' 'em up with hog jowls.  (No. Not kidding. Not making it up. Not a Yankee dissing Southerners with Beverly Hillbillies stuff. Hog jowls are, apparently, "a thing.")  And no, they didn't have any possum shanks at the Market.
Wouldn't be New Years without some trigger pullin', so Bob Houzenga and I spent some time with Jim "Fast E. Nuff" Willis and Bob "Red Rob" George for an introduction to Cowboy Fast Draw as practiced by the Cowboy Fast Draw Association. (www.cowboyfastdraw.com . Bob and I had both shot years ago in SASS, the Single Action Shooting Society, where live ammo is fired at steel from Western-style six-guns, lever action rifles, and 19th Century style shotguns.  In CFD, all you need is the one single action revolver and holster, and you'll be shooting wax bullets at 24" steel targets. The hit registers on an electronic timer, and you start with hand on gun, drawing and firing one hand only when a light flashes.  They were kind enough to let us shoot without the requisite cowboy togs.
"Fast E. Nuff," left, and "Red Rob" show how it's done. Guns are Ruger New Vaqueros in .45 Colt.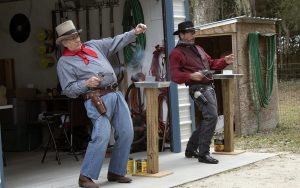 Lights on the 24″ discs indicate it's time to draw and fire; hit time appears on LED readout.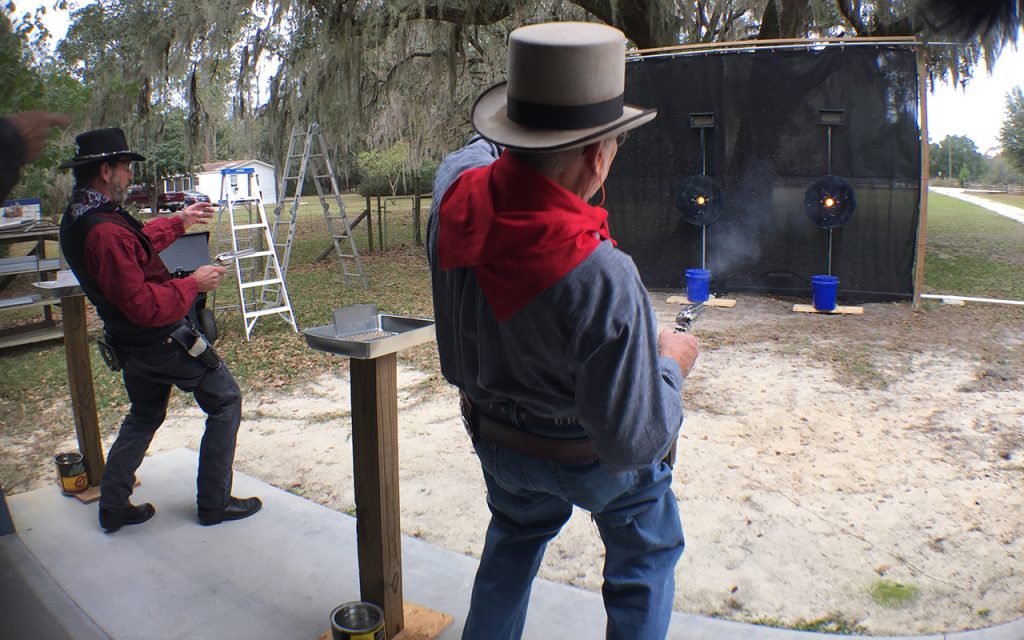 Special casings take #209 shotgun primers to propel wax bullets.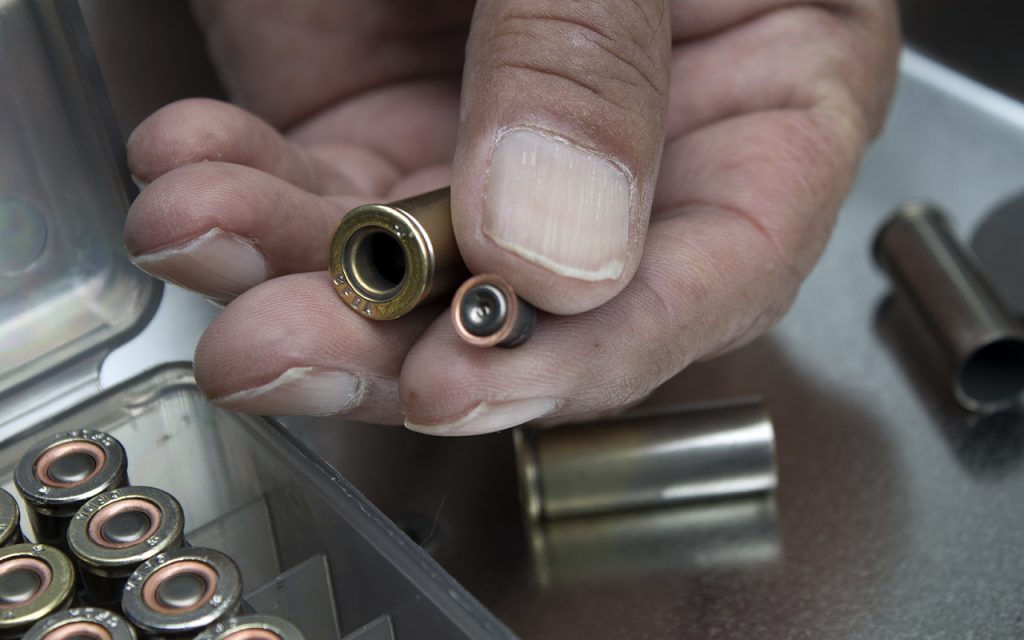 Bob "Buck Staghorn" Houzenga, foreground, shows "how fast is fast." Mas "Camelback Kid" Ayoob shows "how slow is slow."