When the President is in town, extraordinary measures are taken and some roads get closed, so it took us a while to get from our hotel to the massive conference center in Indianapolis where the National Rifle Association's Annual Meeting is being held. The first thing the Evil Princess and I did was cast our votes for Anthony Colandro in hopes of putting him on the board of directors. I've known Anthony for many years and he's an adamant, role-breaking advocate for law-abiding armed citizens.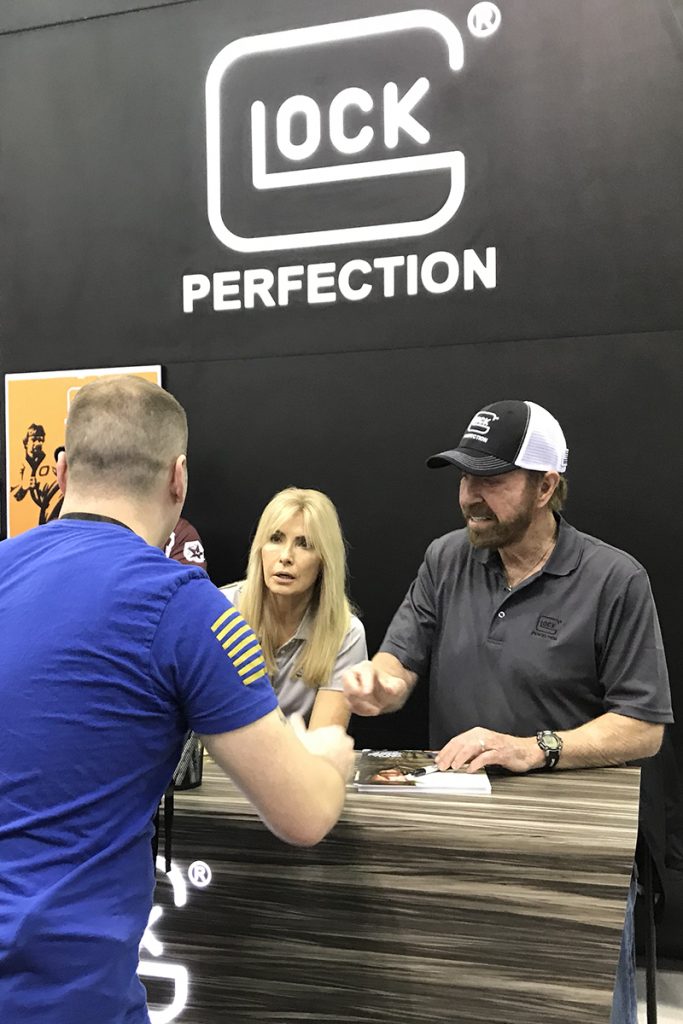 The President's speech was well received by the membership. You can watch it in full, here:
https://www.youtube.com/watch?v=n85kv6H19Co .
The internecine intrigue mentioned here yesterday grows. Please read this, from the New York Times: https://www.nytimes.com/2019/04/26/business/nra-wayne-lapierre-oliver-north.html .
And Chuck Norris having replaced the late Lee "the Gunny" Ermey as a spokesperson for Glock, that company's booth is once again setting the record for longest line of autograph seekers.
And, oh yeah, there was some cool new hardware: