You know how the prohibitionists are always talking about "30,000 plus deaths by gun violence" every year, which they try to lay at the door of law-abiding armed citizens?
Most of the general public doesn't seem to realize that 60% to two-thirds of that number are suicides.
For many years, I have belonged to the New Hampshire Firearms Safety Coalition, founded by Elaine Frank who then led the Injury Prevention Center in Hanover, NH.  NHFSC became the first entity to ever bring together the warring factions in what today may be the most polarized and controversial issue in the US, "gun control."  She brought them together in common cause for preventing untimely deaths, both by accident and by suicide.  And, by God, she succeeded.
In 2009, the Coalition took a strong turn toward the suicide prevention side of the picture, led by Ralph Demicco, then the owner of Riley's Sport Shop.  Riley's, founded long ago by the late Dick Riley who eventually became president of the NRA, is one of the most famous gun shops in America and certainly the most iconic in New Hampshire, just as Kittery Trading Post is the gun shop in Maine.  Ralph learned that in a short span of time, three eligible people passed all the legal requirements to buy a gun from his shop…and killed themselves with those guns a short time thereafter.
Ralph set in motion with NHFSC the Gun Shop Project, which trained store personnel in the subtleties of recognizing potentially suicidal people. It has been widely copied around the country.  The next step was to bring in firearms instructors, to spread the same message to their students.
None of us wants to be the person who lent a gun to a friend or neighbor, who later suicided with it.
None of us wants to be the person who didn't recognize "suicidal ideation" in someone we care about, who later died by their own hand. You know: the situation where at their funeral everyone says, "I realize now he was saying goodbye."
I had the privilege last night of addressing a group at the Bass Pro Shop/Cabela's in Litchfield, NH, mostly instructors but also suicide prevention specialists.  I pointed out that if we know how to spot those signs most people don't know to look for, we can save a person's life…and more.  We prevent the grief and unnecessary guilt suffered by the people who loved the person who killed himself.
And more still. I talked about the bitterness and pain I've seen in the police officers forced to kill someone in a "suicide by cop," and in my own experience, two cases of "suicide by armed citizen."  People who didn't have the guts to end their own life, so they attacked someone else and forced them to pull the trigger.  And I suggested they read "The Mass Murder-Suicide Connection," by Dr. Scott Bohn, Psychology Today website, 2/22/18.  We are all familiar with the many mass murderers who culminated their atrocities by shooting themselves, and we assume that this was an anticlimax in which they shot themselves to avoid punishment for their horrible crime. Dr. Bohn postulates that sometimes it works in reverse: that the mass murder begins with the decision to end one's own life, and then the perpetrator decides not to die alone but instead to make himself posthumously famous by taking many innocent victims with him.  If Dr. Bohn is correct, dissuading that individual from his plans for self-destruction may save many other lives as well.
For more information, go here: http://theconnectprogram.org/firearms-safety-coalitions-role-nh-suicide-prevention .
The people who call themselves "Every Town For Firearms Safety" do nothing for firearms safety; they have simply co-opted a meaningful term and attempted to use it as a synonym for blind, mindless Prohibitionism.  The people who actually do teach firearms safety are the ones who save lives, and the integration of the suicide prevention program in that sector is in my humble opinion going to save many more lives.  The New Hampshire Firearms Safety Coalition led the way here, and deserves credit for doing so.
Elaine Frank, founder of the NH Firearms Safety Coalition.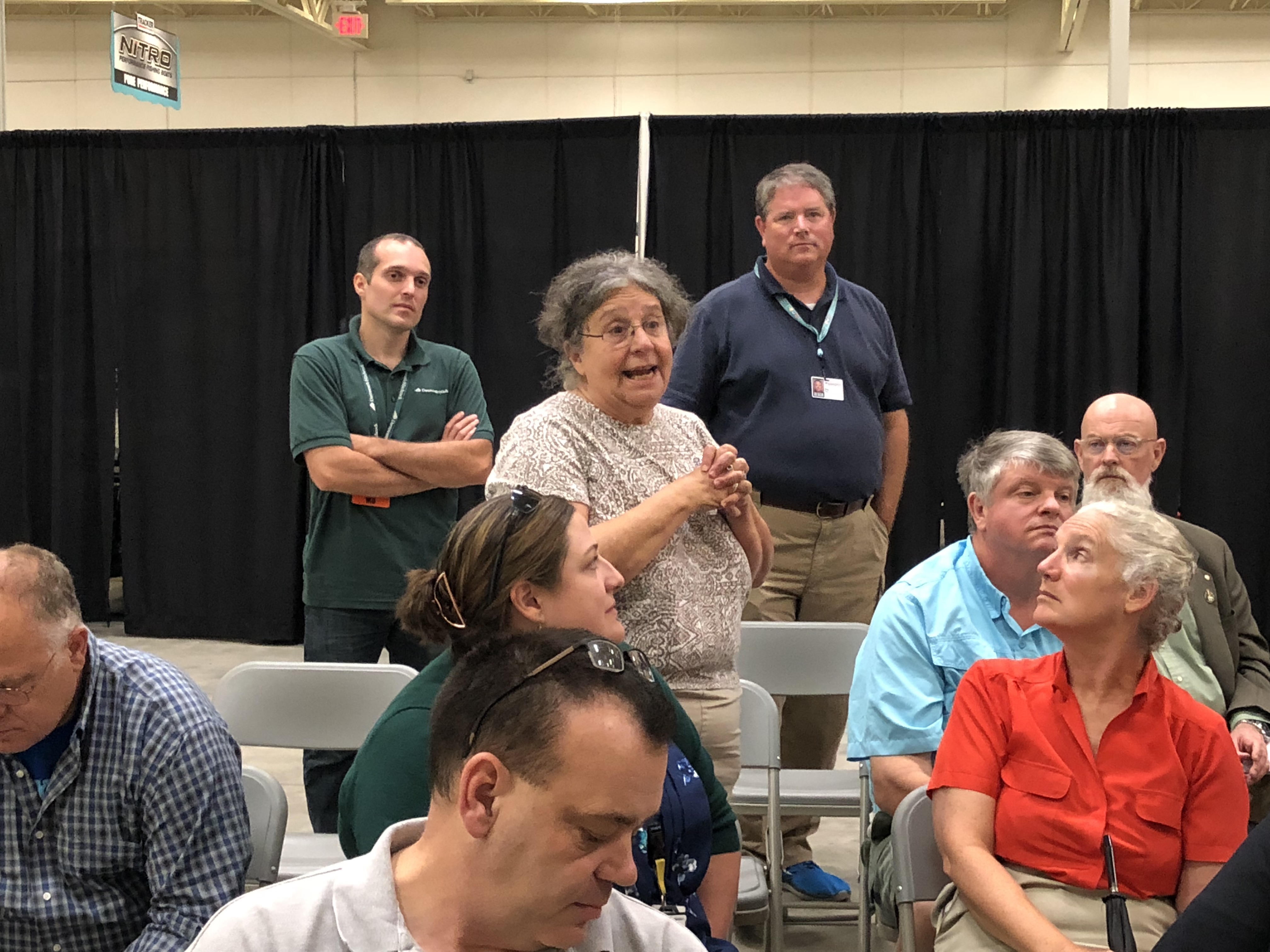 Ralph Demicco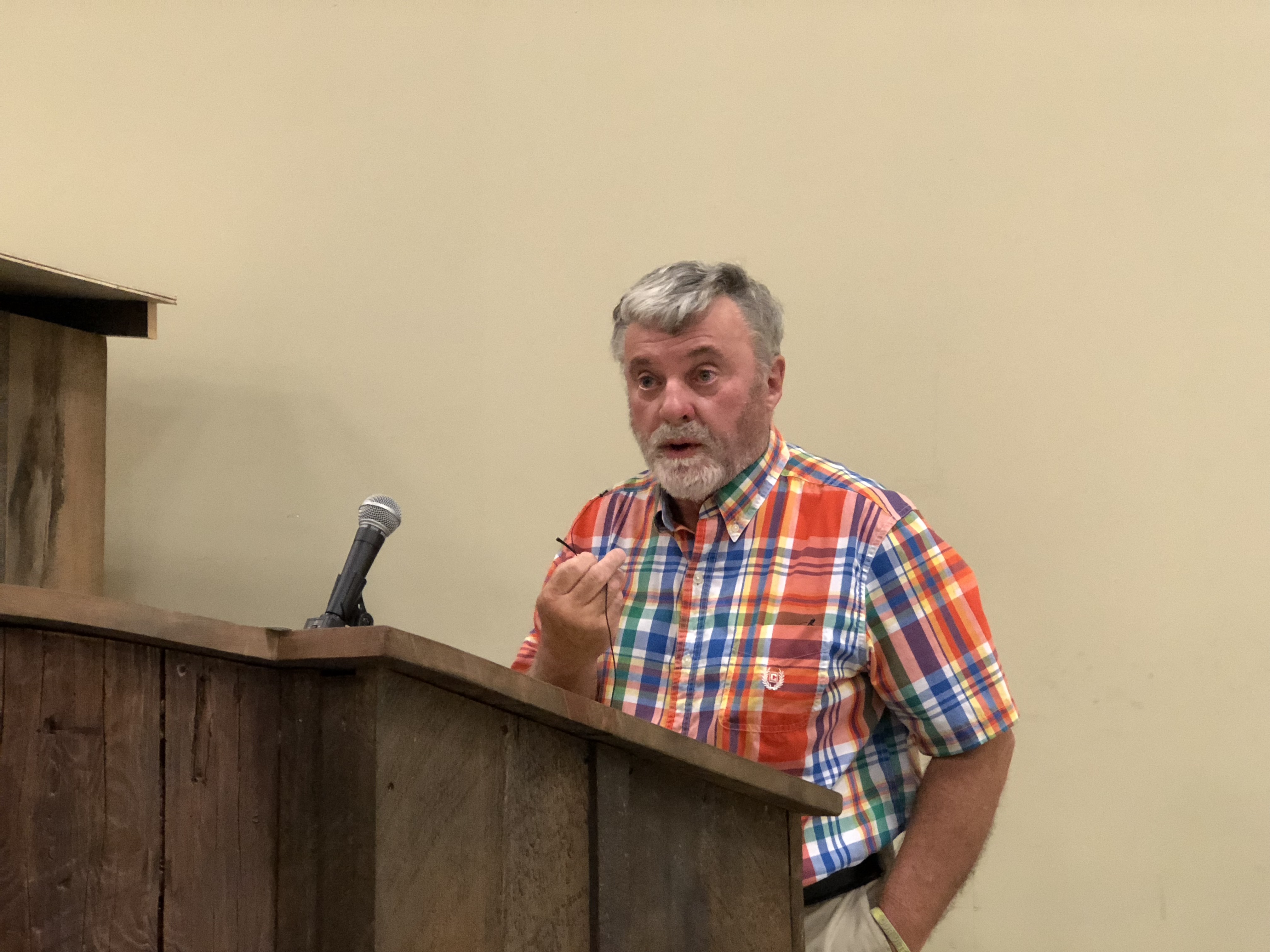 Mas addressing a group of firearms instructors at NHFSC meeting.