The Evil Princess and I are "baby boomers," the children of The Greatest Generation that fought World War II.  En route from teaching a class for Scott Merrick and Bill Long in Slidell, Louisiana, we took Bill's advice and budgeted an extra day to tour the WWII Museum in New Orleans.  We could have easily spent more than the one full day in that place of honor.
They did not neglect the home front, and we couldn't help but notice that the furnishings, appliances, and fashions were pretty much the same as our early childhoods in two different parts of the country.
The exhibits were breathtaking. The combat aircraft were smaller than they look in photos and in movies.  The enthusiastic patriotism of the time was alive in the volunteer docents who were always ready to help.
Some things have changed.  Some things haven't.  I was carrying a Colt .45 automatic and a Smith & Wesson .38 Special revolver, neither quite the models on display from GI issue of the period, but close enough to feel suitably dressed for the occasion.  I fought back the urge to go to the on-premises souvenir shop and buy a fedora to go with them.
On from here to another celebration of American Freedom, the NRA Annual Meeting in Dallas. We'll be reporting from there. If you're going to be there, come and say hi; I'll be at the Armed Citizens Legal Defense Network booth Saturday 4-6PM and Sunday Noon to 2PM.
Here's just a small part of the museum.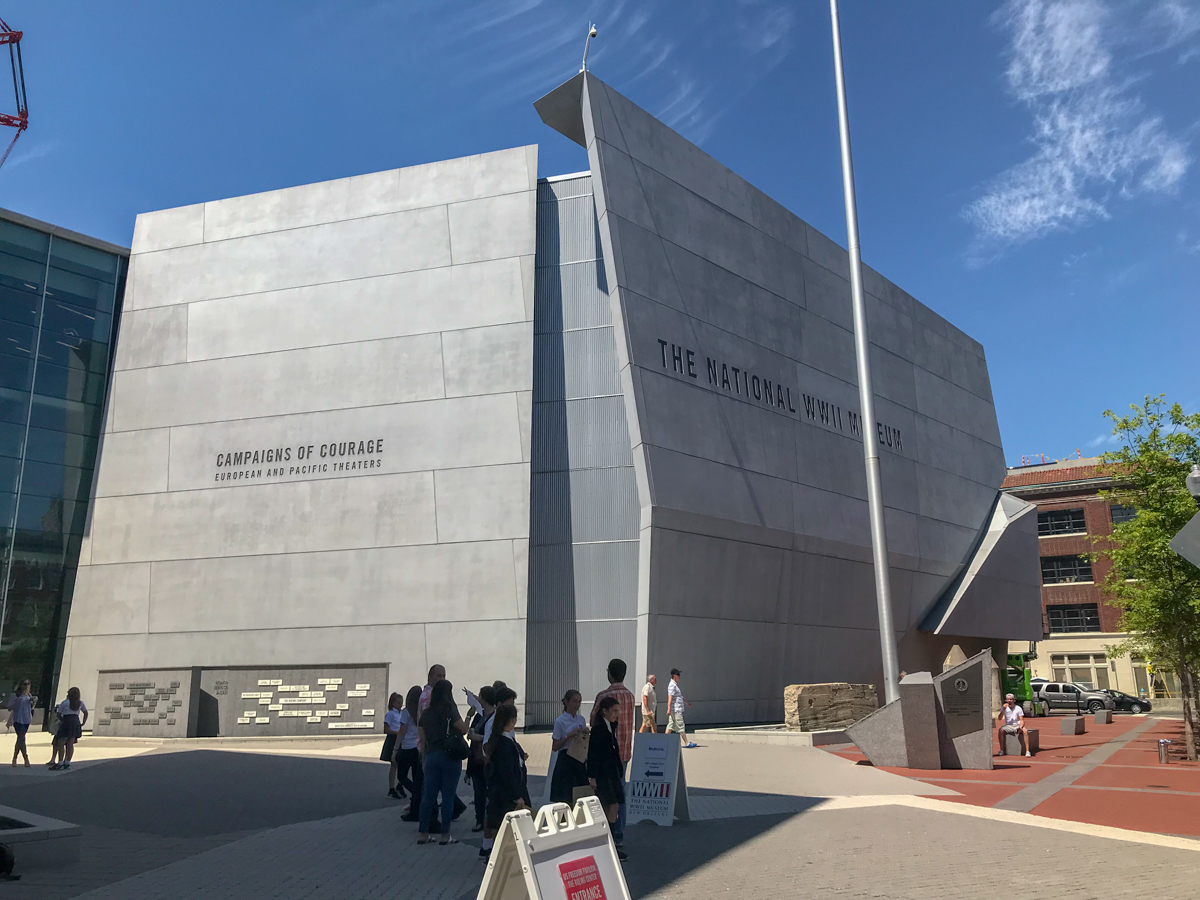 US Small Arms of WWII.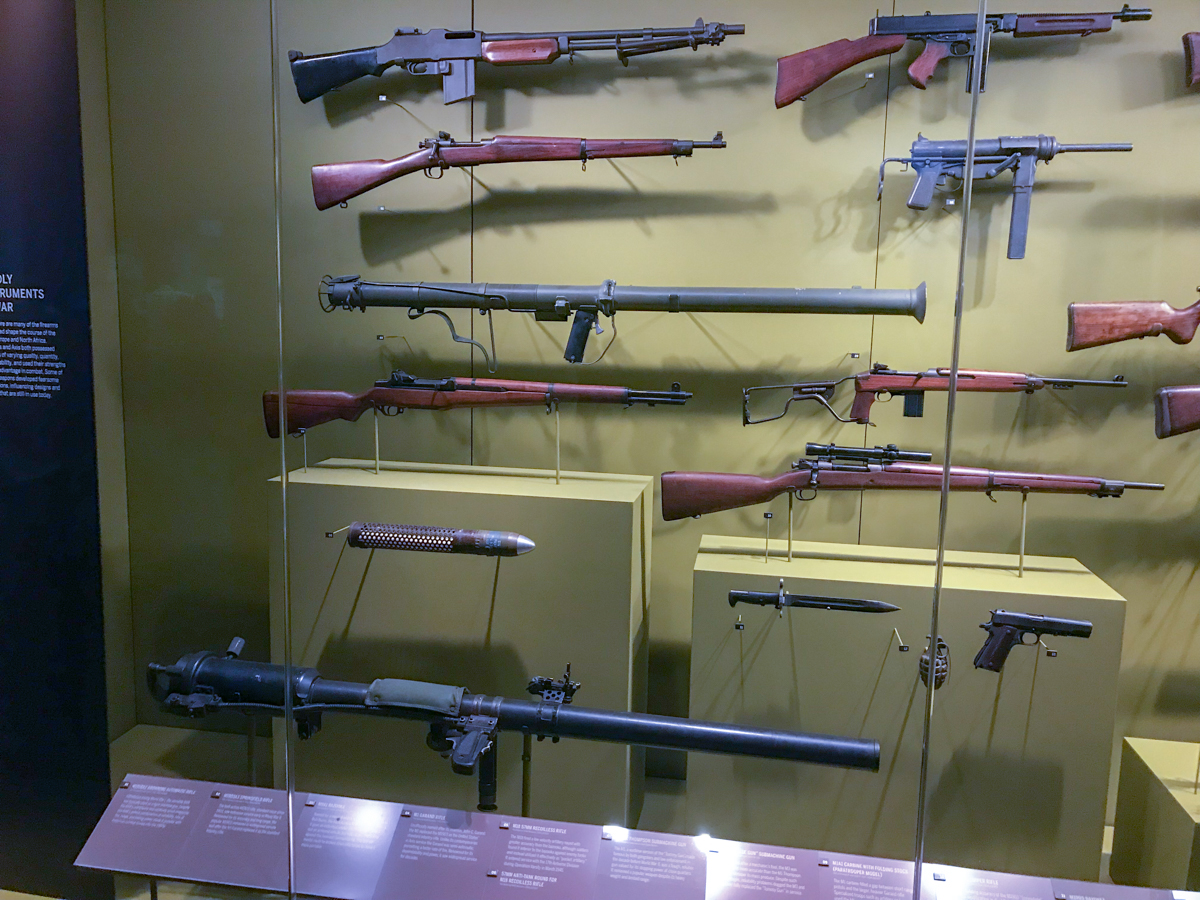 US Small Arms, Pacific Theater.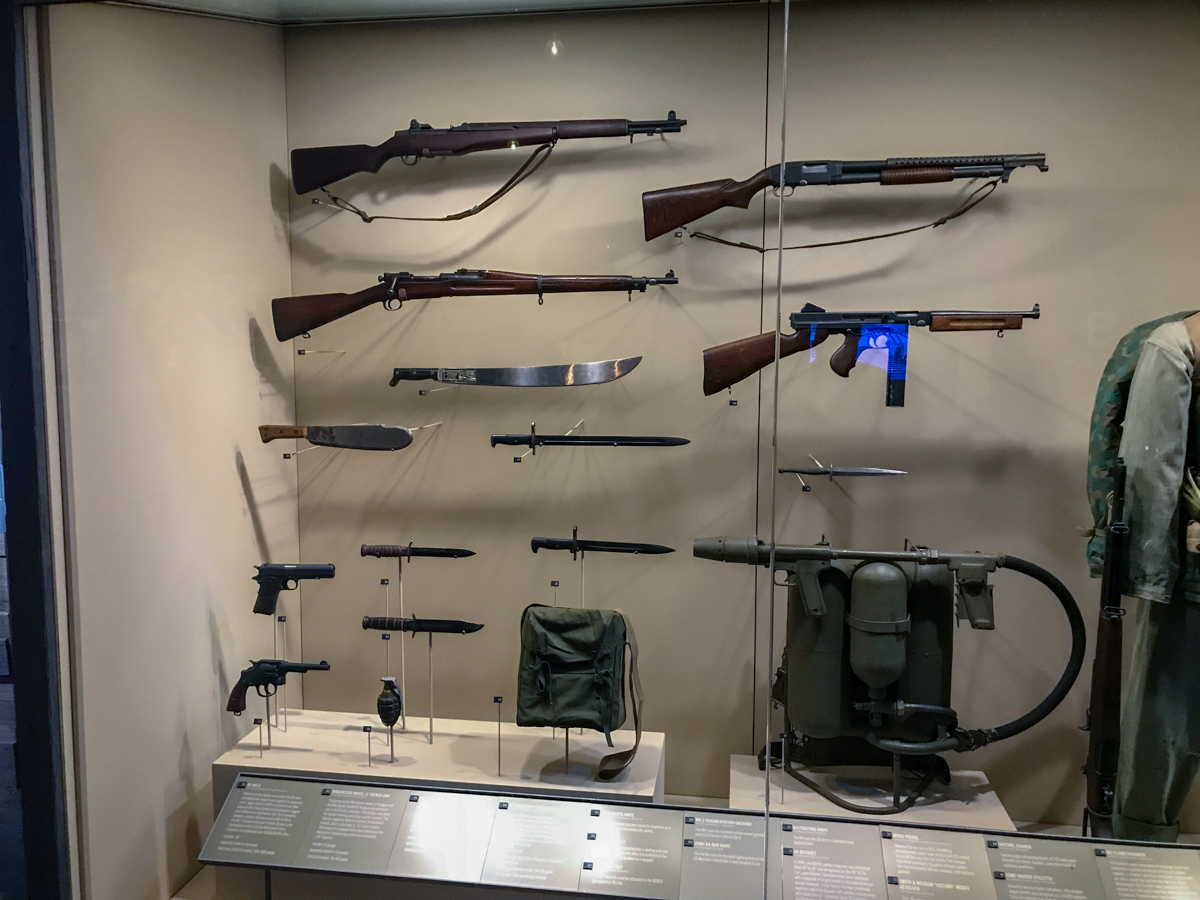 Take a moment with FDR.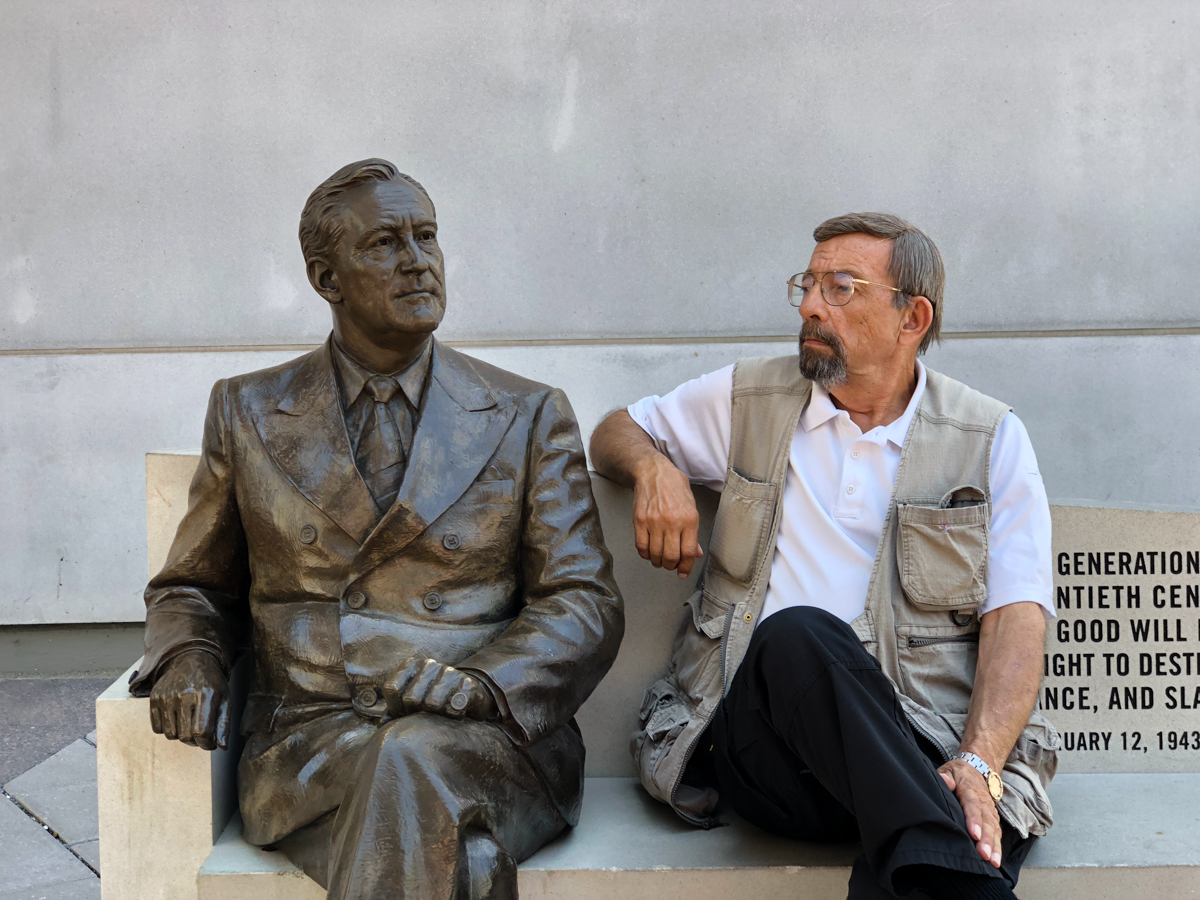 It's frightening just how small US forces had become compared to those of Japan and particularly Germany at the start of the war.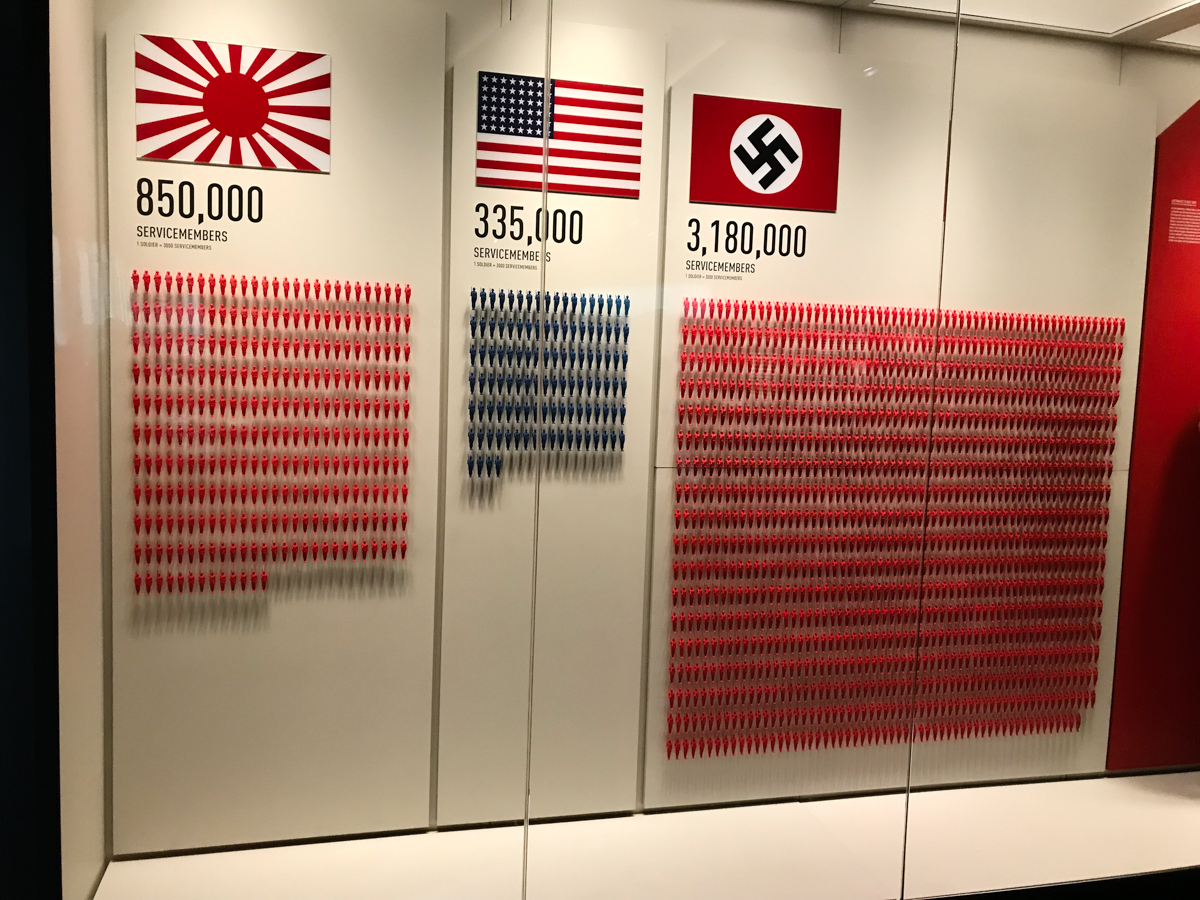 Cockpit of a B-24 bomber.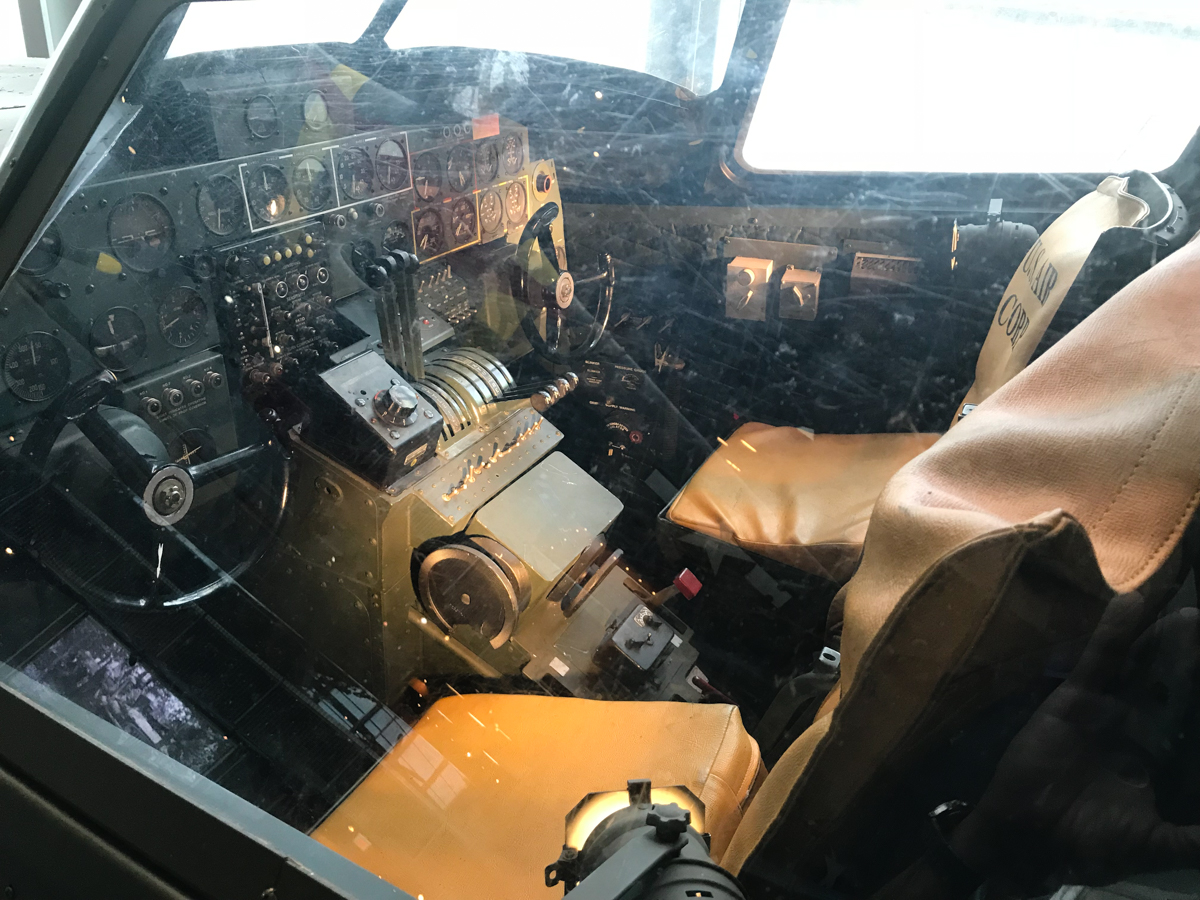 B-25 bomber.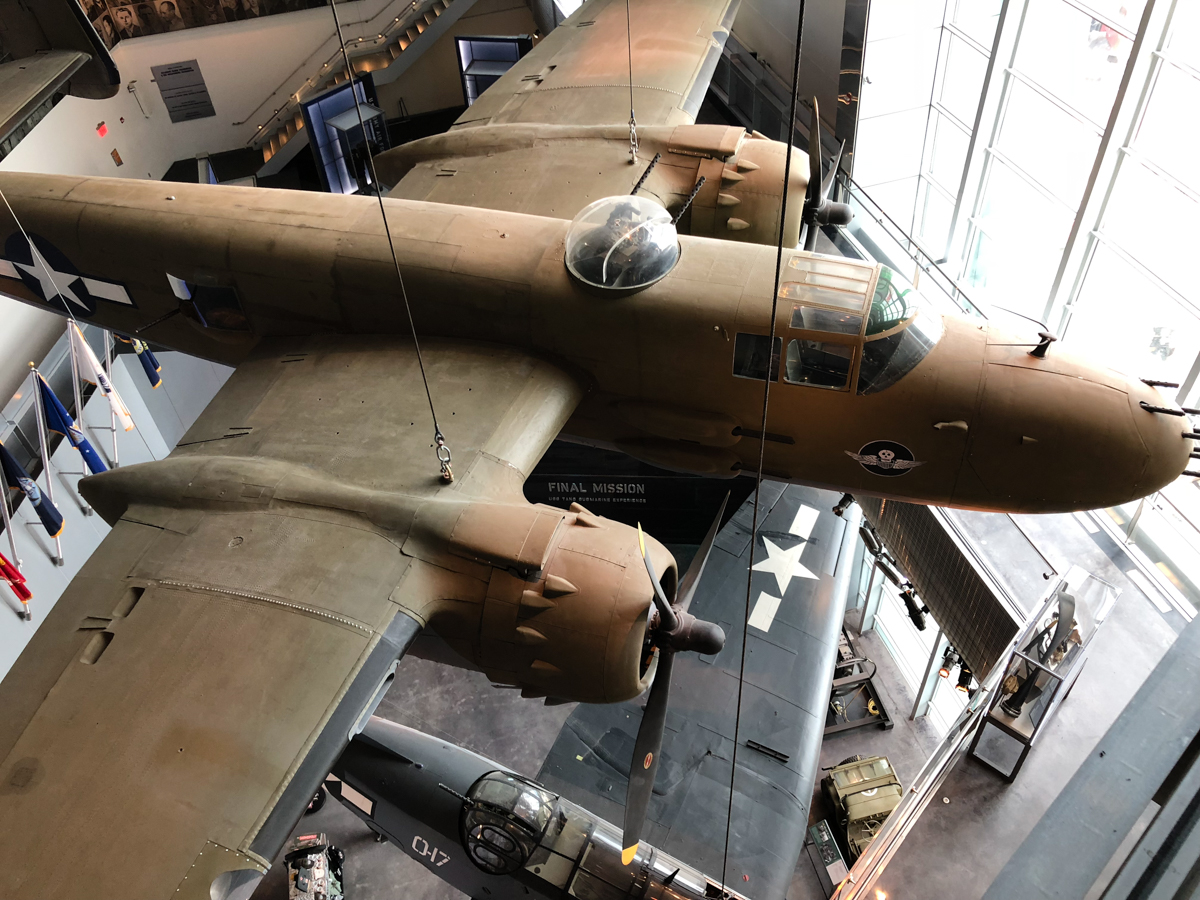 The term "bristling with guns" fit a lot of our combat aircraft.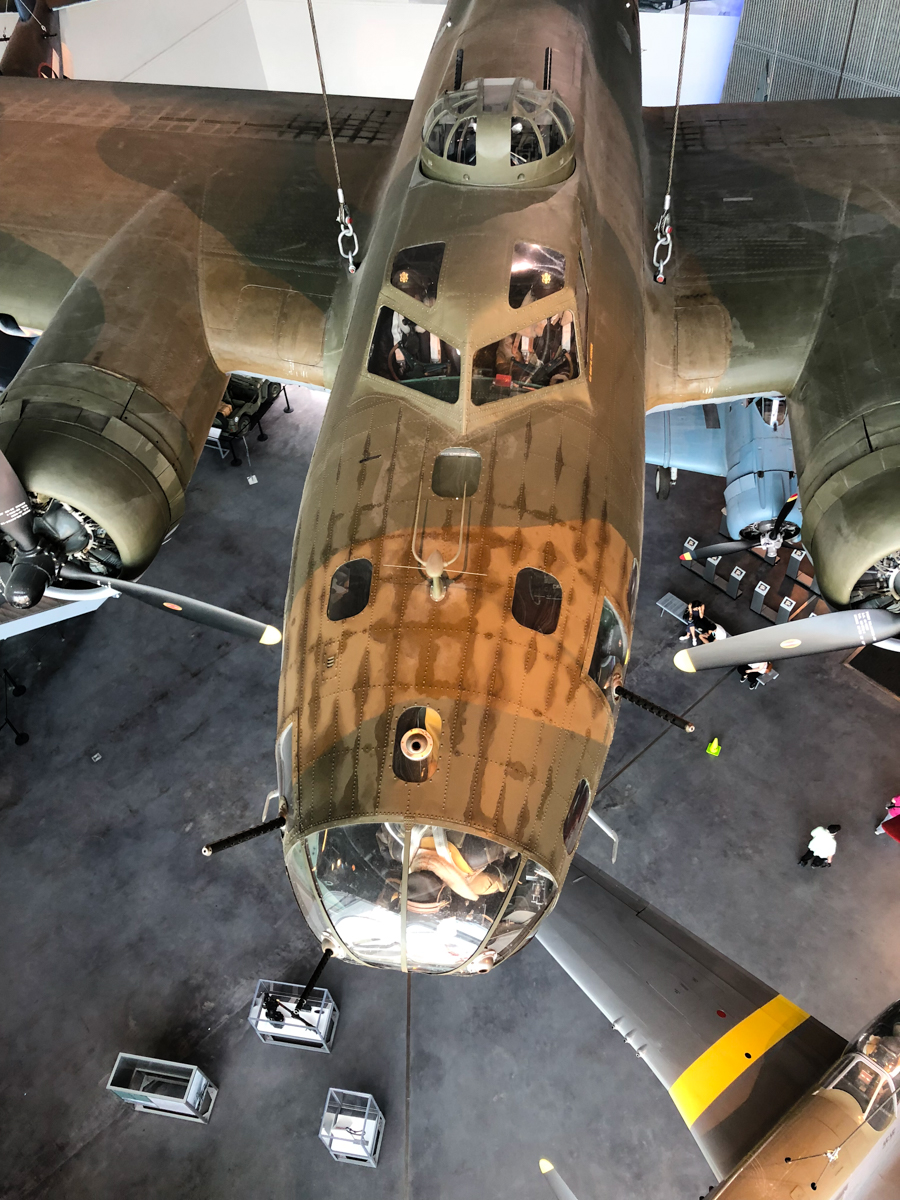 We counted 18 .50 caliber Browning machine guns on one B-25. These were clustered at the nose.