Evil Princess and I are still basking in the afterglow of several great days at Pin Shoot 2018 in Central Lake, Michigan. That quaint little town is a wonderful vacation spot, made better for us in the gun culture by the iconic Pin Shoot hosted by Richard Davis, the inventor of soft concealable body armor.  The event was known for 24 years as the Second Chance Shoot, and returned last year after a 19-year hiatus, now dubbed The Pin Shoot.
We got to meet old friends and make new ones.  We were happy to see some enthusiastic Millennials, though overall, it was still a pretty "gray" crowd.  Even so, there was the warmth of shared values across the generations.  There were new events: .22 shooting for the kids, and some submachinegun action, hardware provided.
Will have more pix, vid, and news for ya soon, but here are some photos to get you started.
Hate to use a cliché, but…wish you were there!
.45 GAP brass flies as the Evil Princess shoots pins off the top tier with her Glock 37 pistol, fitted with Diamond sights.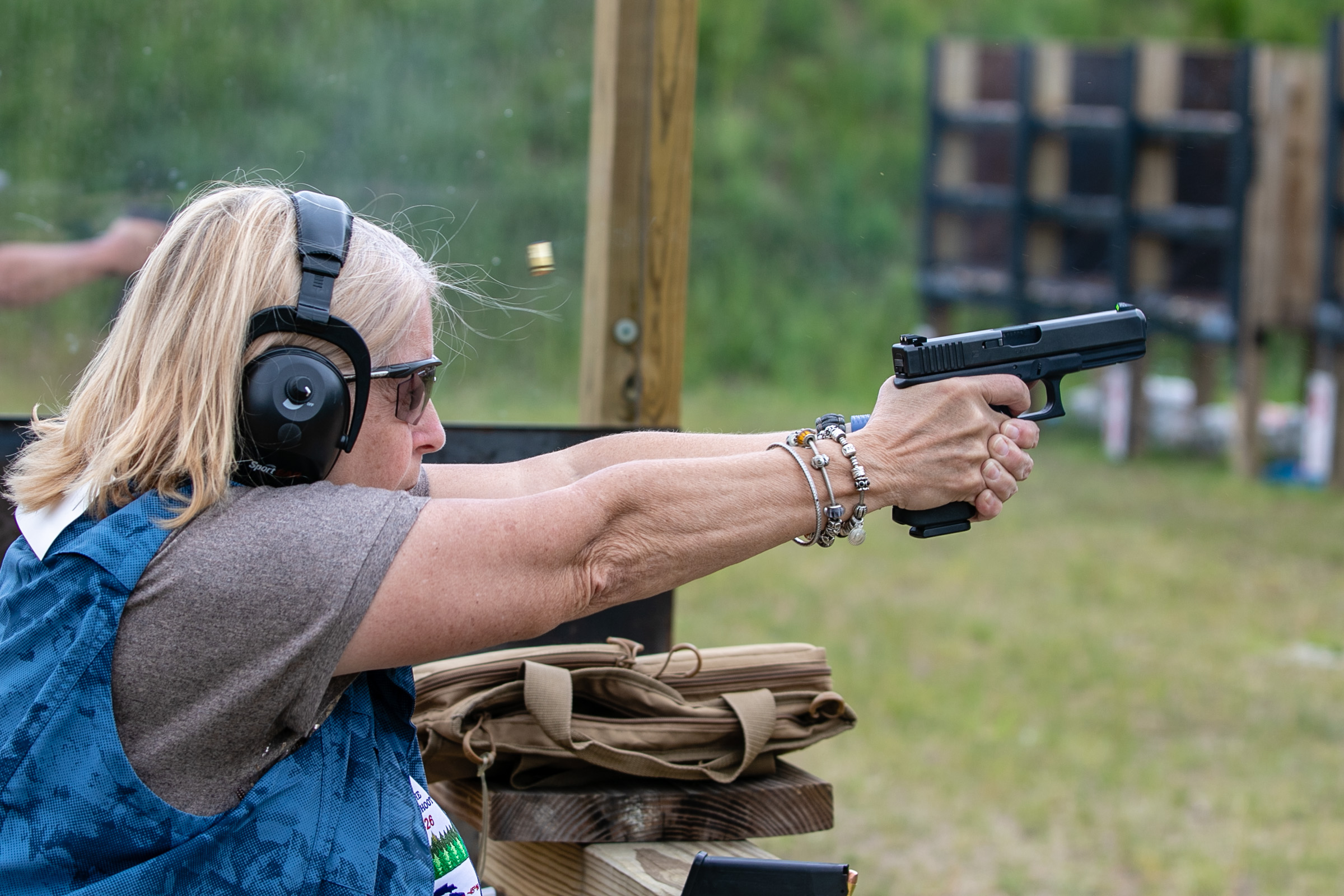 Shooting can be a family affair at The Pin Shoot. From left, Dan, Dakota, and Levi Hauserman pose with the Glock pistols they won for coming in first in the three-person team event.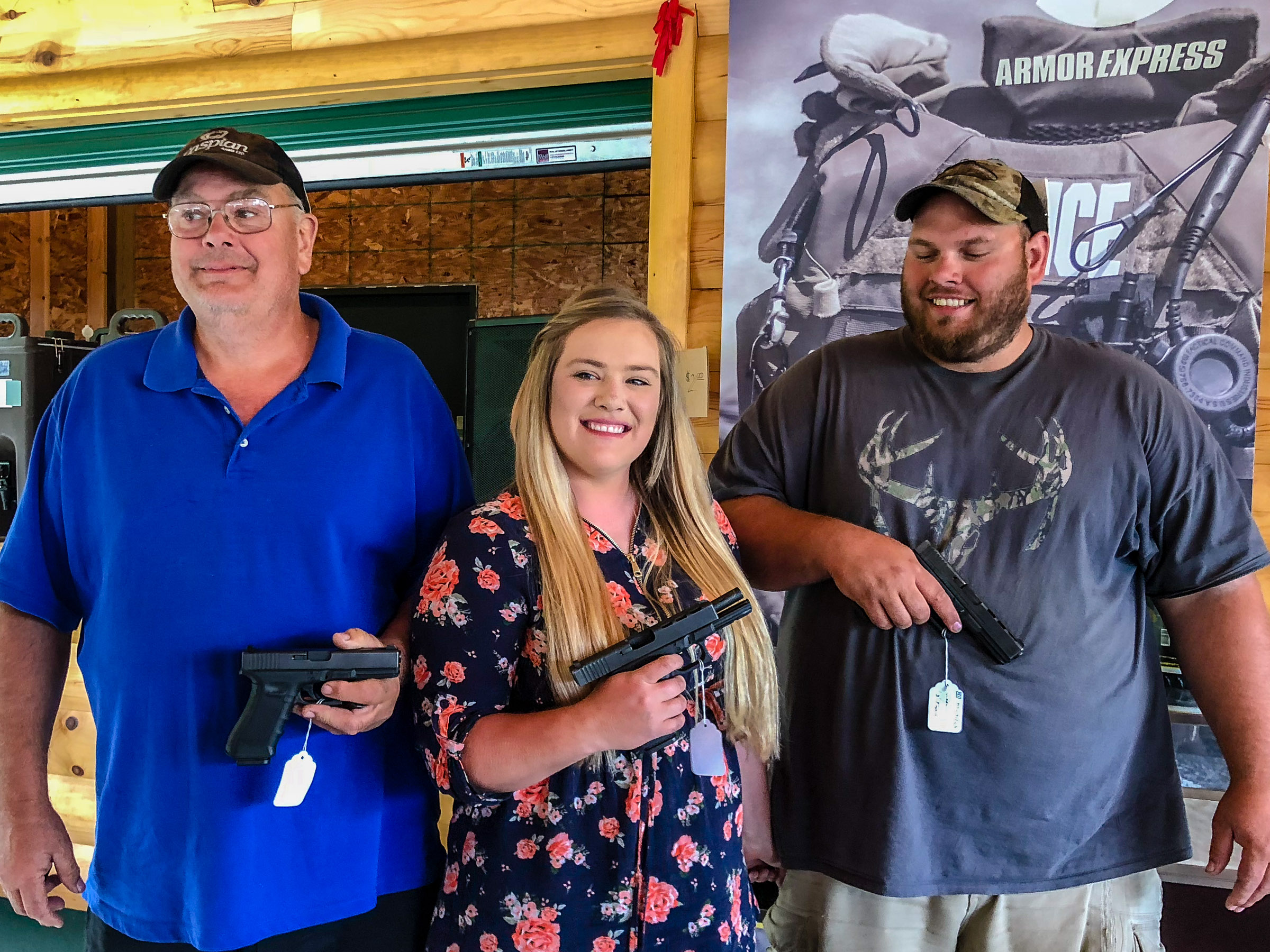 Denny "Rolling Thunder" Reichard blasts pins with his trademark Smith & Wesson Model 29 .44 Magnum.