READING BETWEEN THE LINES OF FIREARMS LAW
The six-day Legal Eagles seminar continued on Sunday with a powerful all-day presentation by attorney Mitch Vilos, author of "Self-Defense Laws of All Fifty States." Mitch specializes in firearms law and has done a hundred or more such cases himself as trial lawyer, and has studied hundreds more such cases for research.  He has discovered the epiphany almost every attorney experiences in the courtroom:  law school teaches you the law, not trial tactics.  The latter is something that is learned on the job, or in specialized in-service training known as CLE (continuing legal education).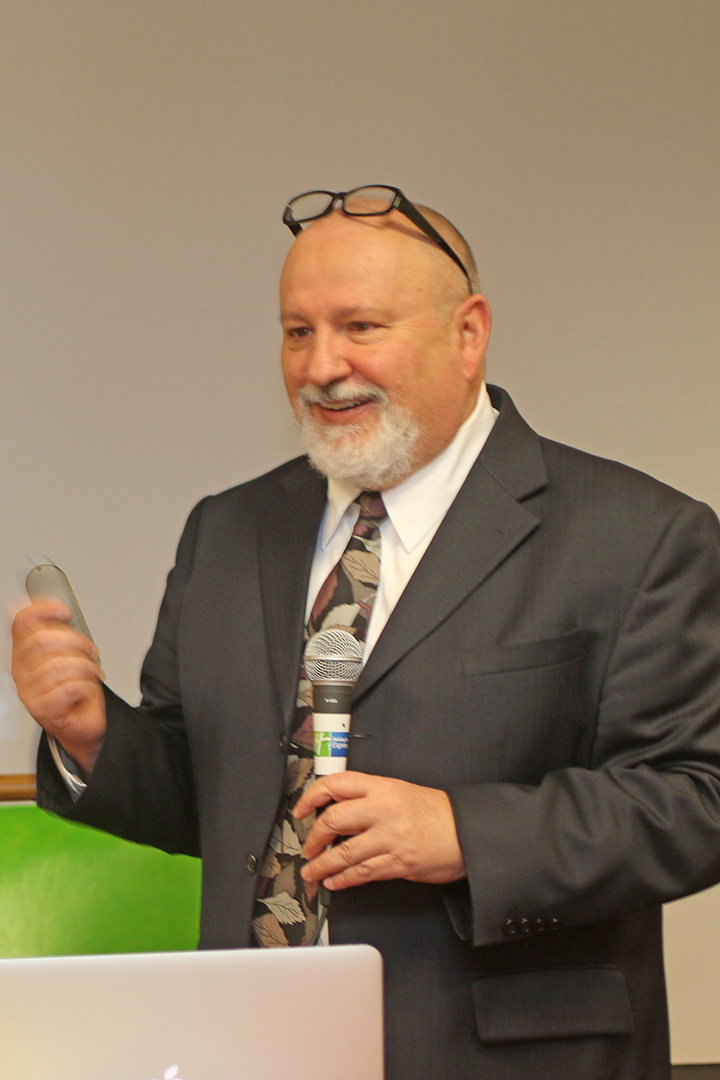 Mitch is smart, he's funny (in a good way), and he's a voice of experience. He pointed out that the defenses-with-firearms which seem to cause the least trouble to the good person with the gun are those involving home defense, interdiction of mass murder, and fighting off armed robbers.  The least defensible are those in which the defendant might be seen as "the initial aggressor," or those in which the defendant was doing something illegal at the time of the incident.
Some of those epiphanies are counter-intuitive. Mitch, like veteran defense lawyer Jim Fleming who spoke the day before him, has found that cops make wonderfully favorable jurors in self-defense shooting cases.  And that's just the tiniest sample of the experiential wisdom for which the dozens of attendees are paying a well-spent $3,000 over the course of this six-day seminar. It wouldn't be right for me to give it all away here.
Let me share another bit of Mitch Vilos' wisdom. I am not exactly the world's biggest fan of pastel pistolas. However, Mitch revealed that his current concealed carry pistol in his stomping grounds of Salt Lake City is a purple-color SIG-Sauer.  Mitch, like others of us in this business, has seen more than one case where someone has claimed the defendant pulled a gun on him when he didn't.  Mitch likes the idea of being able to say to the investigating officer, "Ask the complainant what color the gun was that he says I pulled on him."  If the liar doesn't say "purple," Mitch has a strong reinforcement of the truth that the guy never saw a gun at all and is making up a story.
Damn…live and learn.  That's the first good reason I've come across for carrying a handgun of a non-traditional color.  And learning, of course, is what I came for.