If you're anywhere near my age demographic, you grew up reading the great gun writers of the mid-Twentieth Century. Alphabetically – so as not to betray any personal preference – those included John T. Amber, Col. Charles Askins, Elmer Keith, Jack O'Connor, Warren Page, Roy Weatherby, and Col. Townsend Whelen. I read them all as a young guy, though Askins and Amber were the only two I ever got to know in person. (Shook Keith's hand once in a receiving line in the 1970s. He had no reason to know me from Adam, but I remember a short, thick, crushingly powerful hand.) Talented editor Corey Graff has collected some of their best work from yesteryear in the pages of the eponymous annual book in the new Gun Digest Classics.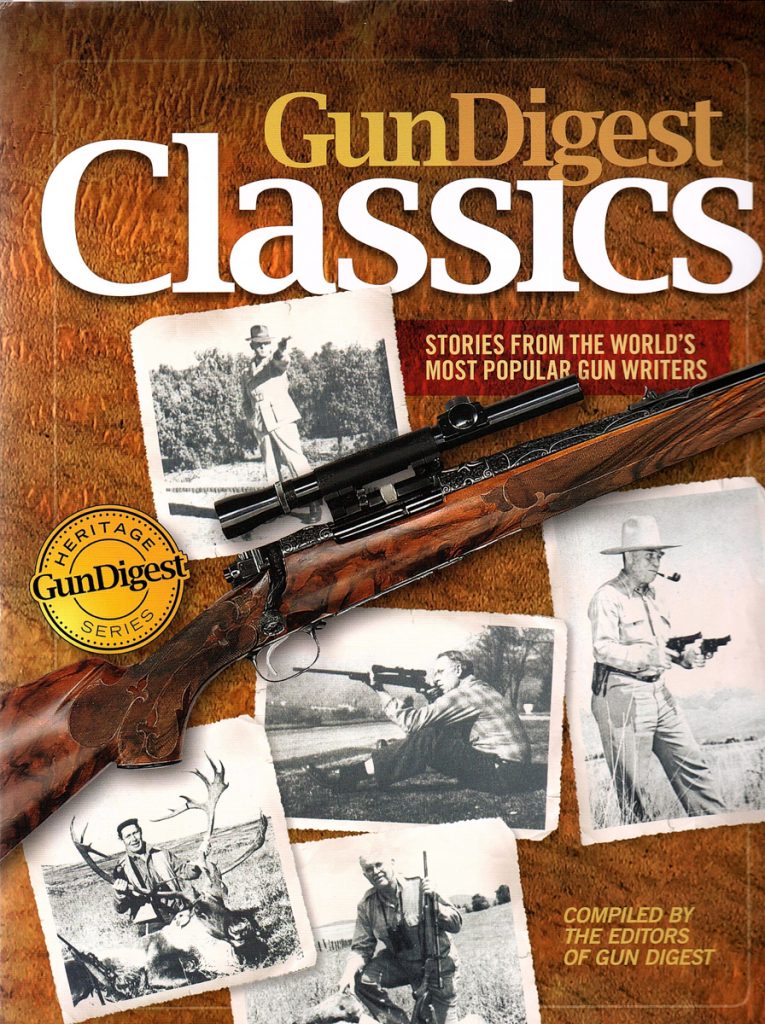 Read Weatherby himself explaining the rationale of his famous high velocity Weatherby Magnum rifles. Match-winning tips from National Pistol Champion Askins . All manner of good rifle and hunting lore from O'Connor and Page. Fine points from firearms connoisseur Amber. O'Connor on riflery and trophy hunting (but curiously, not on the .270 cartridge he did so much to popularize). Keith on what he's most famous for: the .44 Magnum he helped to develop, the value of a powerful handgun always on your person in general, and why he liked big heavy bullets for hunting large game. Page on the 6mm rifle he helped to popularize, and busting myths of his time. (I hadn't known there were people who thought a rifle bullet closely passing a large tree might somehow be deflected off course.)
And much, much more.
Editor Graff did an excellent pictorial article on Keith's fabulous gun collection. There are lots of old pix elsewhere that will "bring you back." Even if you're younger than me (and, after all, most people are!) I think you'll enjoy Gun Digest Classics. Check it out at www.gundigeststore.com.