SAFETY GLASSES: NOT JUST FOR THE RANGE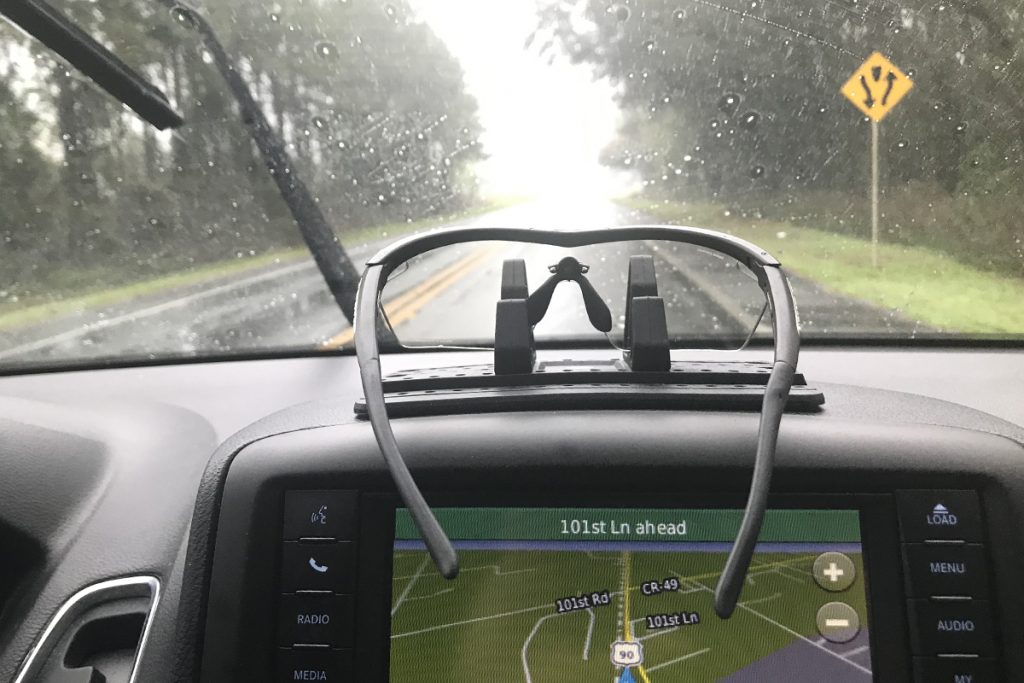 I insist that everyone with me on the firing range –friends, students, and staff alike – wear safety glasses. Without them, I would have been blind two or three times over in a life of shooting with the occasional mishap. The firing pin from a defective CZ38 pistol ejected to the rear when its retainer broke, chipping the center of my right eyeglass lens, and would have skewered the eyeball like a toothpick in a martini olive without the protective lens. In another incident, a .22 bullet came back from the edge of a steel bullet catcher and cracked the left lens. In a third incident, a defective pistol blew up and sprayed my face with fine particles. Ruined the glasses, but nothing reached the eyes.
Obviously, they have other uses: working with chainsaws and all kinds of other equipment. In another vein, I've long recommended wearing "eye pro" while driving, because early in my life I saw what glass particles from shattered windshields do to unprotected humans on the other side of the glass.
One of my graduates recently wrote me the following:
Chalk up another saved life to your efforts.


This evening, while driving home from Boston, a tree limb broke off a tree in the high winds, and smashed in my windshield. The inside of the car was showered in glass. Thanks to your advice about making sure I wore safety glasses while driving, my eyes were spared. The lenses of the glasses are pitted from the flying debris, but I walked away.


I'm not happy about the Lexus, but it can be fixed. My eyes can't .
Thanks to you, I've been unharmed by this mishap.


I can't thank you enough.


Chris
There's another situation where they're helpful, too. Anytime you're under fire and behind cover, debris from a near shot glancing off said cover can come at your face at residual velocity. Many years ago, a young California deputy told me that he took to heart the same advice I'd given Chris, and always wore his shooting glasses when driving. He was lead pursuit chasing a carload of bank robbers when they opened fire on him. .45 ACP fire from a stolen Smith & Wesson smashed through his windshield, and he felt his face sting and burn but stayed in the chase. It ended badly for the armed robbers and well for the police, and at the scene when it was over a brother officer told him, "There's blood all over your face, bro." He got a bunch of slivers pulled out of his face with tweezers, but none made it to his eyes, though the glasses were ruined.
Thanks, Chris.
Thanks to recent eye surgery, I can now drive without eyeglasses for the first time in my life…but I still wear shooting glasses when in the car.
Chris understands why.