At industry-only-people SHOT, as at the ordinary folks-accessible NRA annual meeting, you get to talk to the manufacturers and, more importantly, the engineers who are responsible for new guns and related gear.  I've found them to be generally responsive to questions.
You also get to pick the brains of the many experts who congregate there. World champion shooters like Max Michel at the SIG booth and Rob Leatham at the Safariland booth are happy to dispense advice.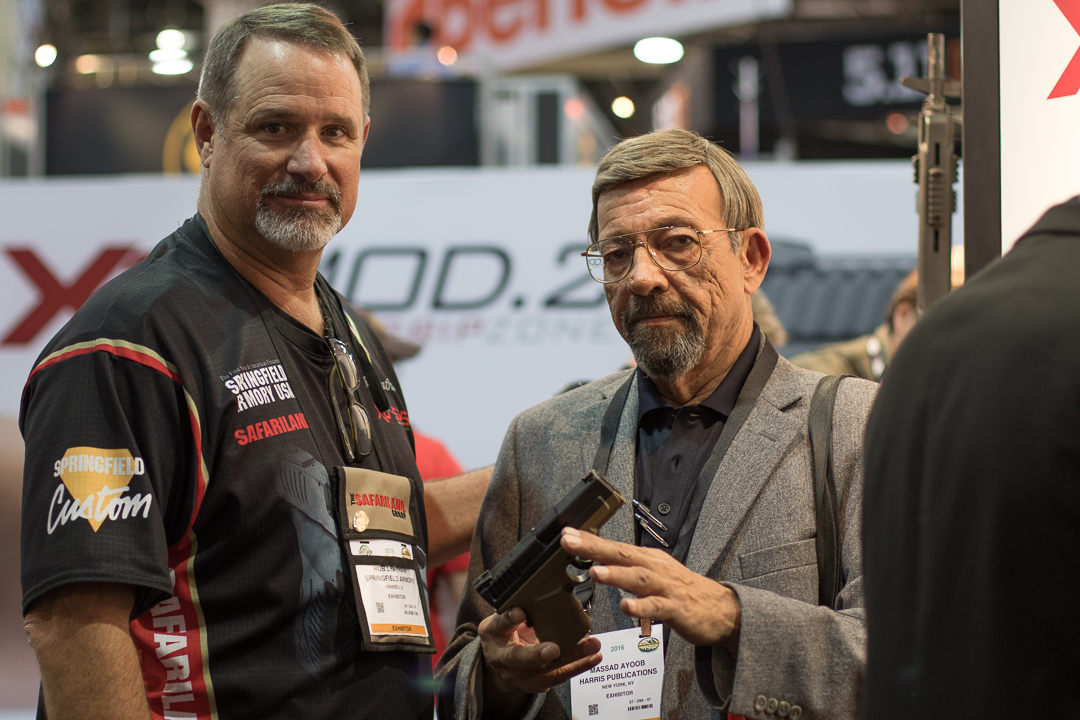 At the Harris Publications booth I got to chat with Janelle Cooper, widow of the great Col. Jeff Cooper, and their beautiful daughter Lindy Cooper Wisdom, who wrote a superb biography of her ground-breaking dad.  Some good reminiscences, occasionally amusing, were shared.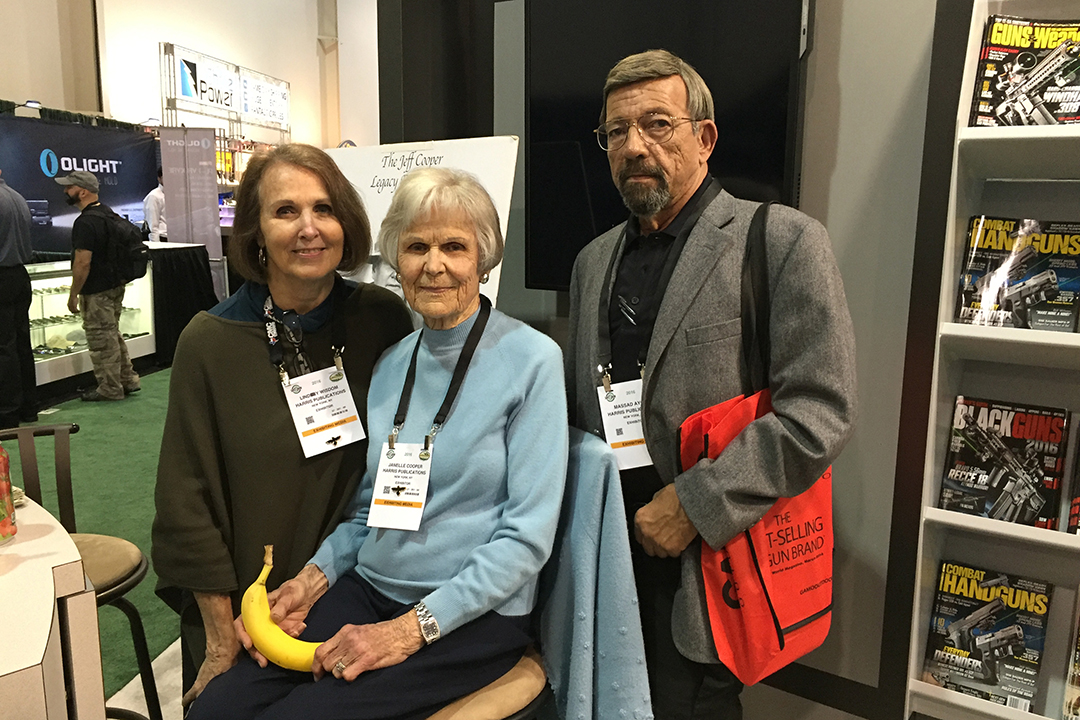 Spent some time chatting with fellow gun writers and gun owners' civil rights activists. It was good catching up on things with Sheriff Jim Wilson, and many others.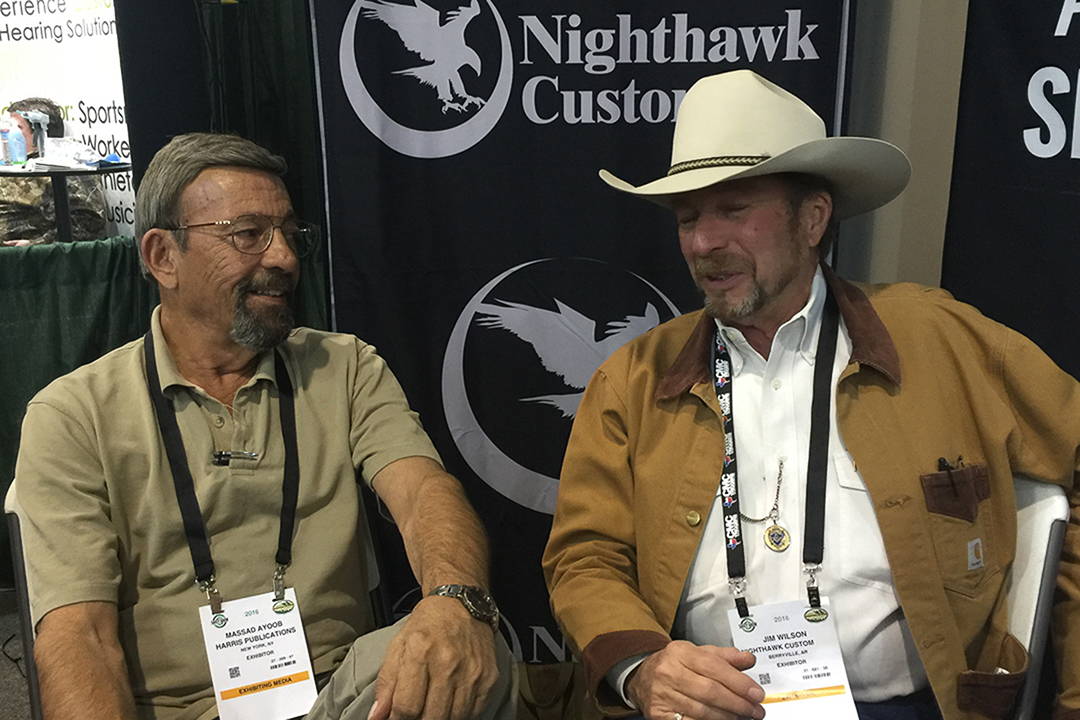 Gun owners being very much a persecuted minority today, it is good for us to immerse ourselves now and then in large groups of like-minded people.  It's a recharging of the batteries for a political fight that's going to last longer than any of us will live, and it never hurts to be reminded that we're on the right side of that fight.