More from Jim Fitzpatrick, Backwoods Home's eyes and ears this year at the world's largest firearms trade show, currently ongoing in Las Vegas:
Glock's new entries are as follows,
G19X is Glock's entry to the military, won by the Sig P320. It is a G19 slide on a G17 frame. It is not a Gen 5, as it has what the military asked of them.
Glock 26 Gen 5 is the latest release in the line.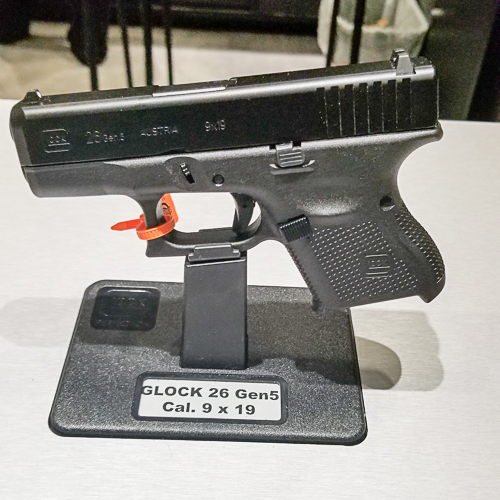 Blue model is a training Simunition pistol, LE purchase only.
A couple of custom SIGs on display.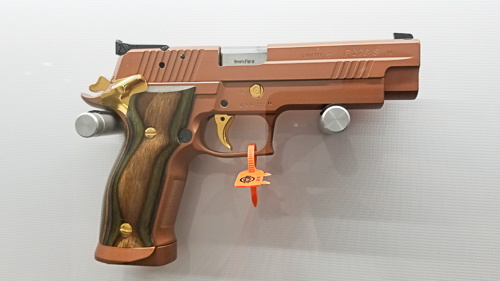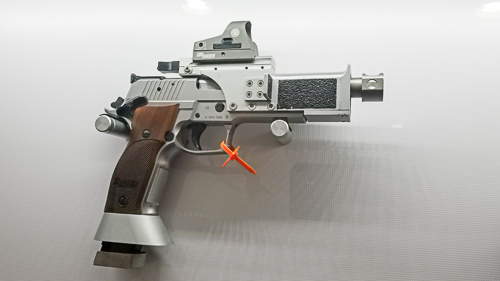 North American Arms Ranger 2 Break-Top in 22 Magnum. This is machined from a solid piece, not cast like other frames. Cylinders are done in-house also. For the person who wants really small pocket carry.
 Also, two new offerings from Les Baer.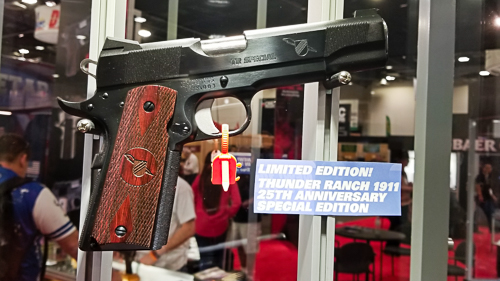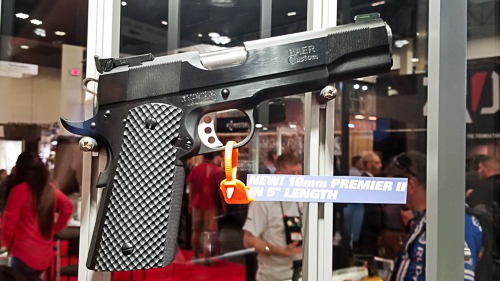 The guys at Walther told me about the new optics-ready slide for the PPS.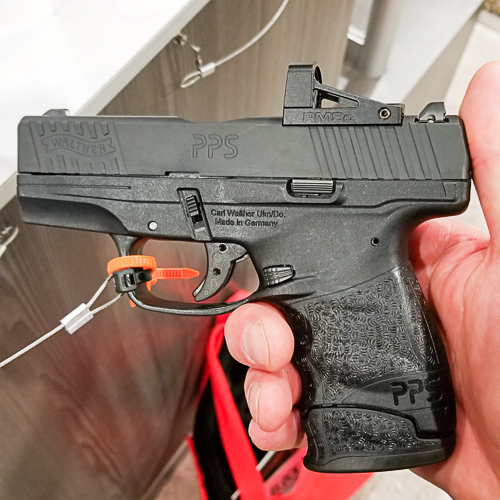 Also new is the PPQ Q4 TAC. Both in 9mm.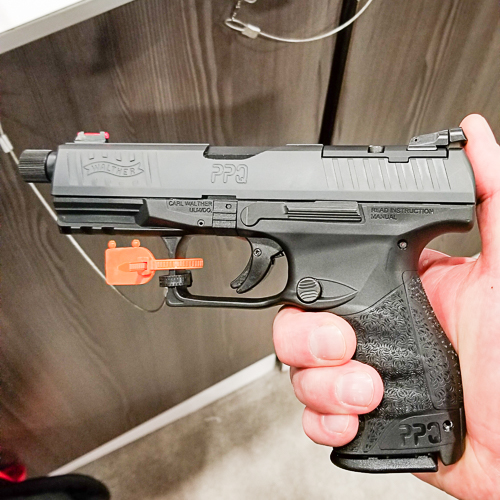 Loved this Patriotic Motif as well.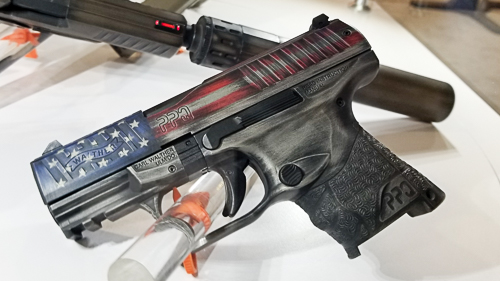 Visited the Browning booth, they have so many high end Shotguns etc.
The Browning X Bolt was offered in 11 different calibers. The T Bolt was offered in 3, 22LR, 22WHR and 17HMR.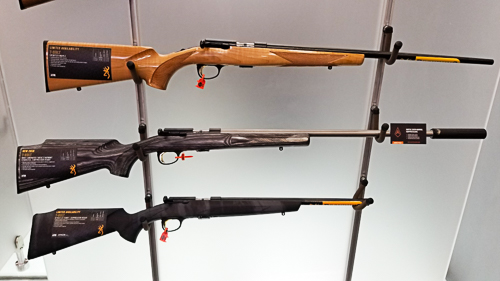 Last, the Browning Buckmark in 22LR.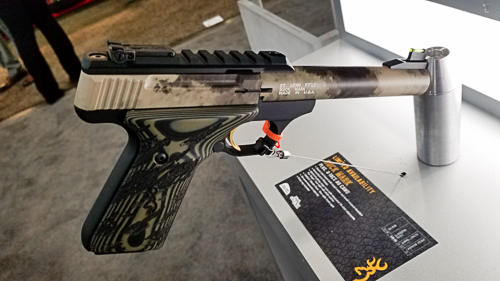 Beretta's latest new pistol offering is the new APX. This is a Striker fired pistol.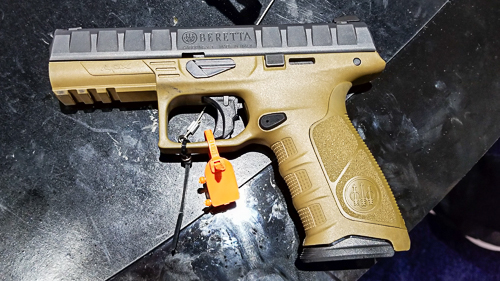 The A400 Xcel 20 gauge shotguns with 30″ Barrels, very nice looking.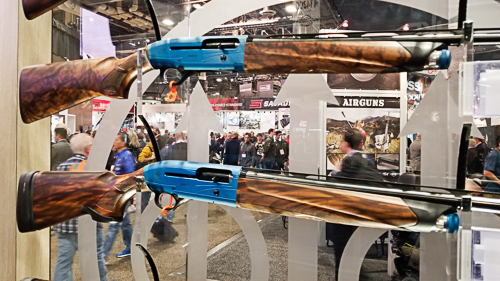 New in the HK camp is the VP9SK Compact in 9mm.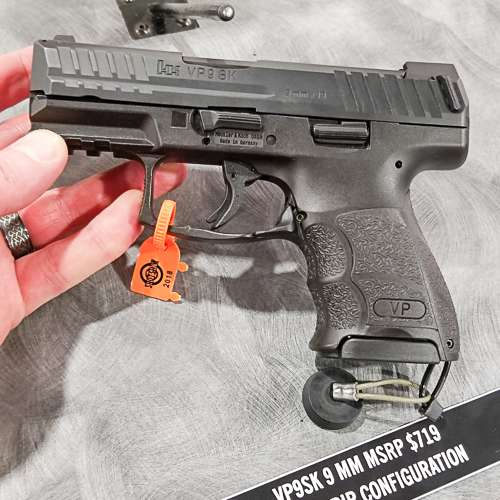 The HK 433 is a prototype and most likely will be changed when production starts.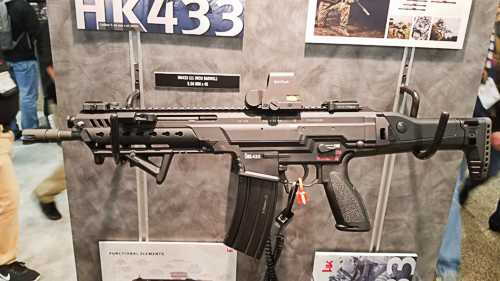 The HK M27 IAR ( USMC Infantry Automatic Rifle )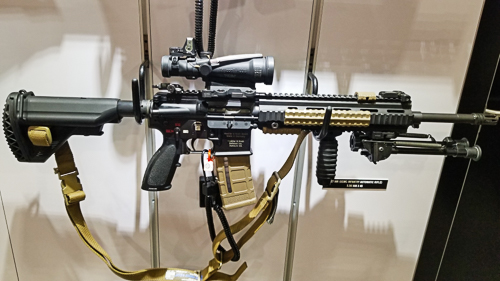 New for 2018 from Nighthawk Custom.
The Chairman in 9mm, MSRP $4195.00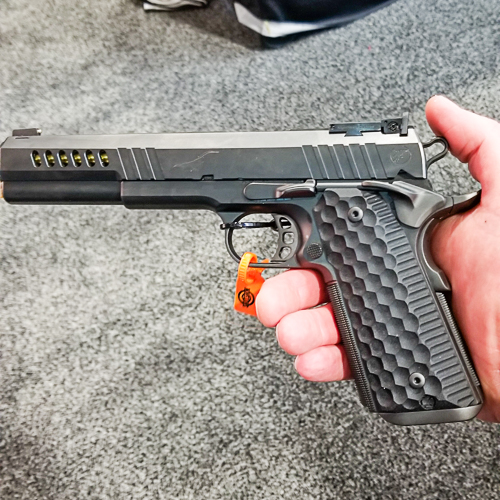 The Agent 2 in 9mm, MSRP is a whopping $ 4495.00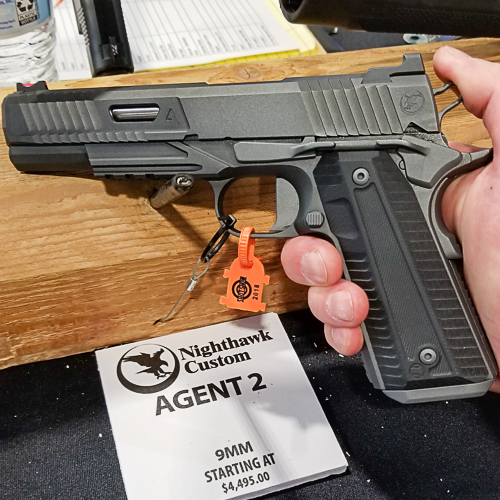 The FN15, the rear rifle is chambered in 300 Blackout. The other one in 5.56. Both rifles have M-LOC with rails made by Midwest Industries.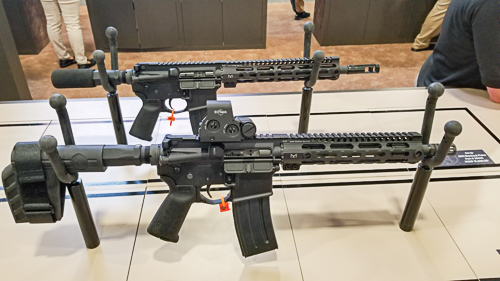 New from Kahr Arms for 2018 is last year's ST9 in 9mm, now with a 4″ Barrel in a Kryptek print. This is a special edition pistol of only 1,000 units.
John "TIG" Tiegen.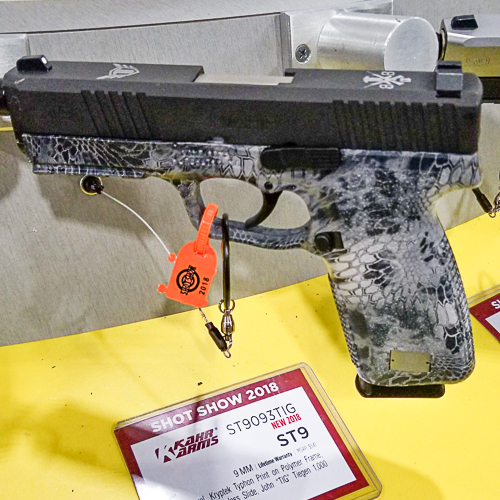 Next is the Desert Eagle 1911U in .45 ACP
This is the Undercover model.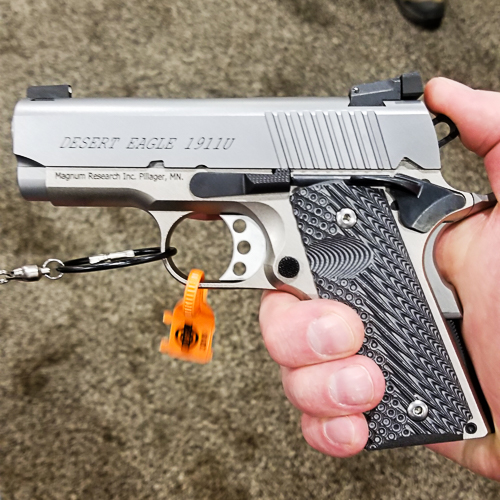 A couple of offerings From Magnum Research and Auto Ordnance to finish up.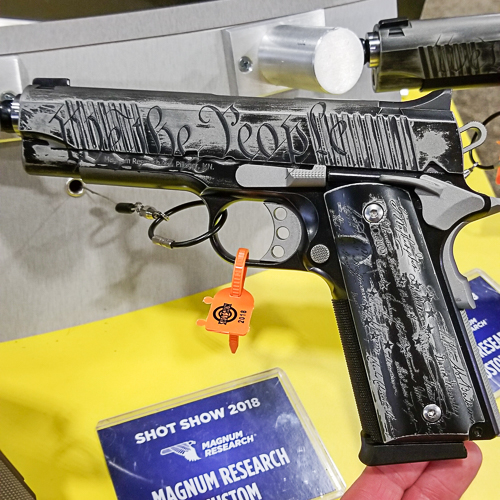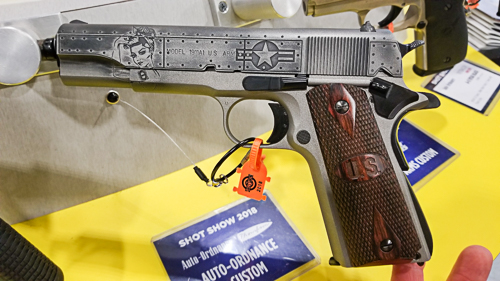 Here are some Air gun pistols from SIG, hard to tell at first glance they are not the real deal.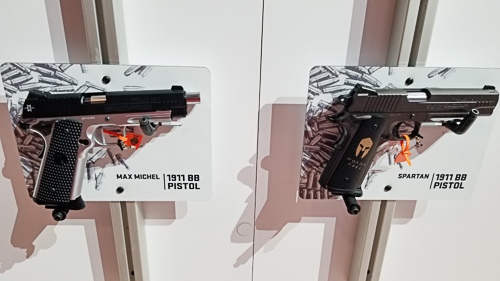 And a very interesting polymer 1911 from Rock River Arms. According to the Rep, going polymer shaved over 6 ounces from this pistol. They offer a Commander and full five inch model as well.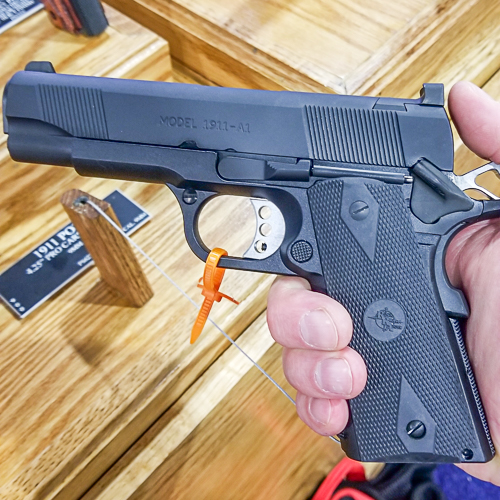 Stay tuned…more to come as SHOT Show rolls on.