It was announced at SHOT that Weatherby, manufacturers of high quality hunting rifles, is going to move their facility (and of course, their payroll) from California to Wyoming. There's a continuing pattern of gun industry people moving from blue states to red ones, where they are more welcome.
Meanwhile Jim Fitzpatrick, our correspondent at SHOT, got to hang out with cool people like Marine combat vet and firearms instructor Daniel Shaw, who's now in charge of media and such for gunmagwarehouse.com, which offers all sorts of good useful gun stuff.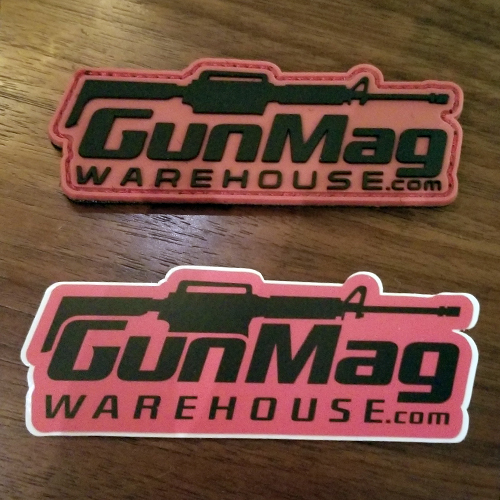 Jim reports:
The guys from Fort Knox had to offerings that caught my eye.
The dual hinge two-tone Black and Gray, and this beautiful Red with Carbon Fiber graphic on the door. Safes are rated for 90 min @ 1600 degrees.
MSRP in the 5k range. As a professional painter for almost 30 years I appreciate the level of the paint work on these safes.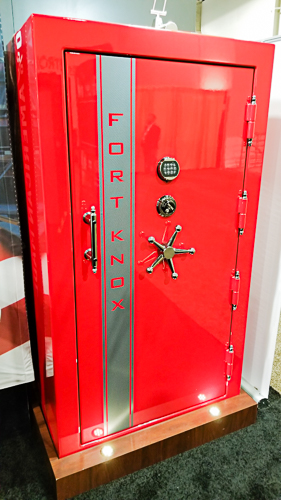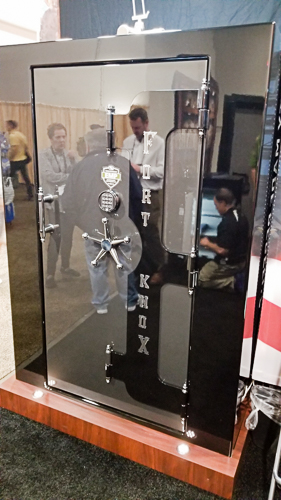 Finished in house with PPG products.
Great job Fort Knox, I am impressed.
Spyderco had several new pieces for 2018.
These three are of the smaller pocket variety. From top to bottom…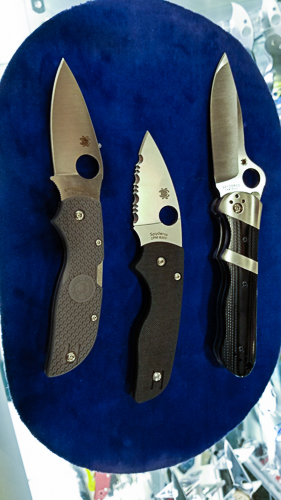 Little Sub-Hilt, Little Native and the Chaparral. These are great small pocket EDC options with pocket clips in Silver or in Black.
New from Hornady this year is a RFID safe for your vehicle. You can mount the safe directly, or mount it to the inflatable bag that slip between your seat and console. It inflates manually to secure it while driving. Safe comes with a heavy security cable and RFID bracelet. It also has other options to open via keypad on top of the safe,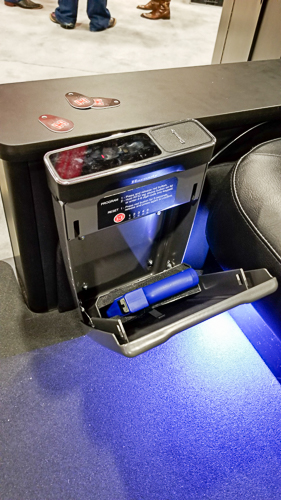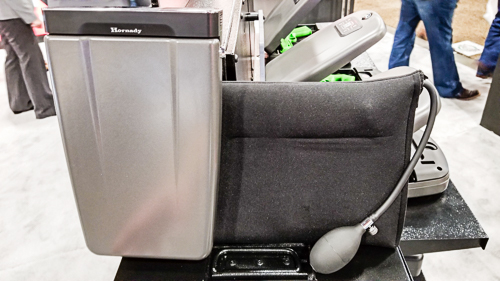 or RFID options for your phone and keyring.
MSRP approx $250.00
For those of us who need to wear boots for work or play, 5.11 has introduced their Apex line of boots. The boots are waterproof and can be resoled, you just need to call the company and they will direct you where to go to have it done. The most impressive feature of these boots are that they come with D30 footbeds. D30 is prevalent in other products they offer, however this is a first for boots.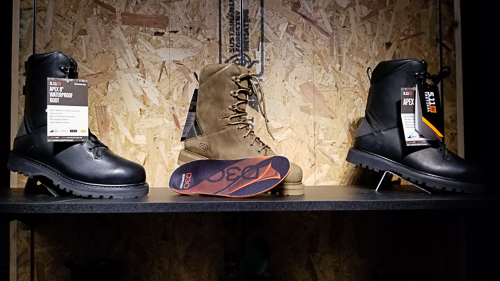 Also from 5.11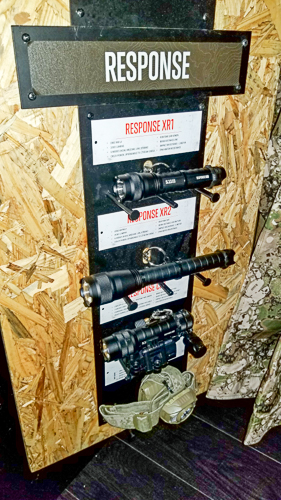 They are offering new models in their Response line of flashlights, better run time with better Cree Led's.  All 3 remaining lines of lights are being upgraded with better run times and Cree Led's.
A few new offerings from Winchester, Speer and Federal.
 The Winchester Hybrid X in 9mm+P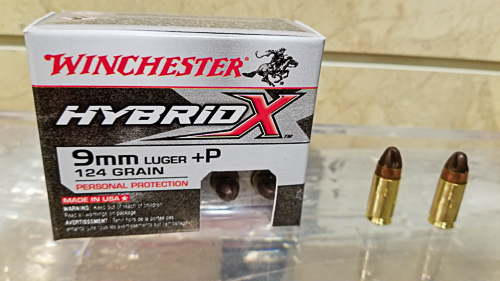 It is a polymer tip with a Copper-Jacketed segmented lead core. Muzzle velocity looks good at 1225 FPS.
Speer is offering the GoldDot in 10mm.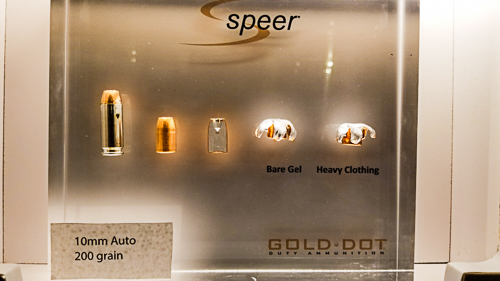 Finnaly, Federal has enhanced the Hydra Shock line with the Hydra Shock Deep. This ammo is promising 15 inches of penetration in ballistic gel. It has an improved center post and a compact core design.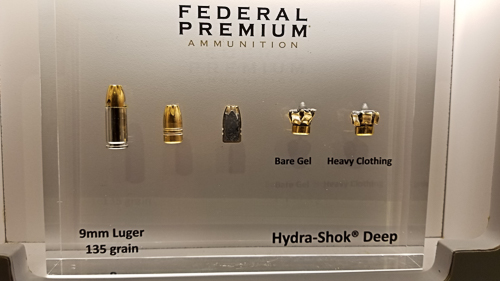 The Ed Brown ZEV, is only going to be made for the 2018 campaign.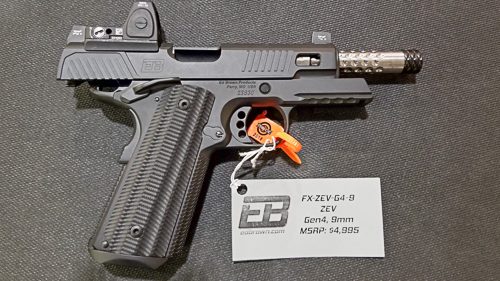 The FX1 is offered in these two variants.
MRSP is steep, however, these pistols do not disappoint.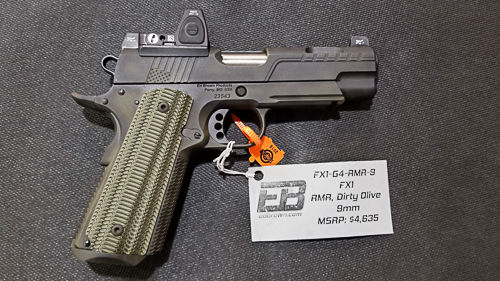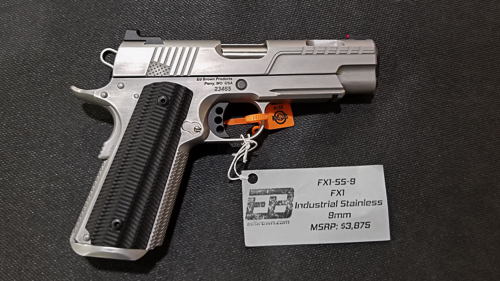 From Kalashnikov
KP-9 / 9mm Pistol with a 9.25 inch barrel.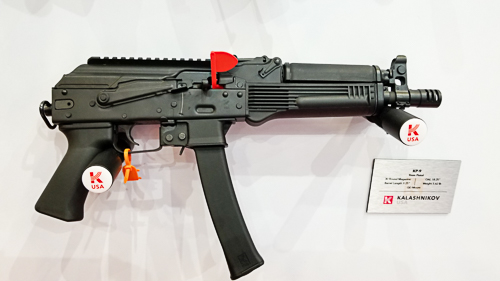 KR-9 / 9mm Rifle with a 6.25 inch barrel.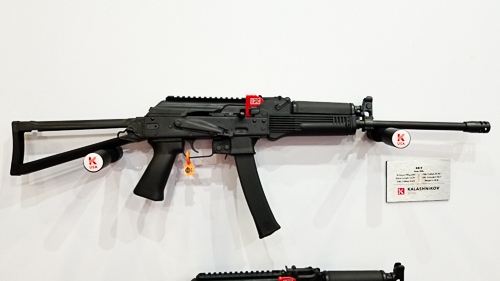 KS-12T-FDE / 12 Gauge with a 10 round mag. It has an 18.25 inch barrel.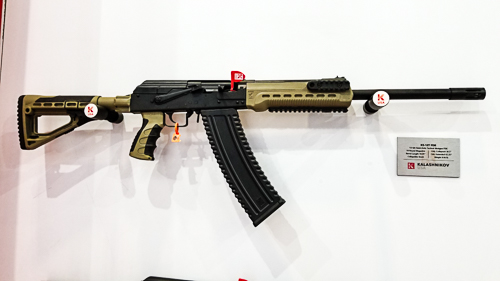 9mm Pistol and rifle shipping in 30 to 60 days. Shotguns are starting to move now. 
Glock 43 and Glock 19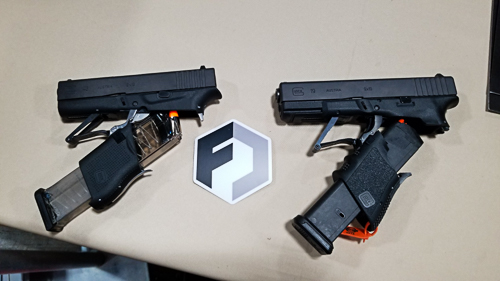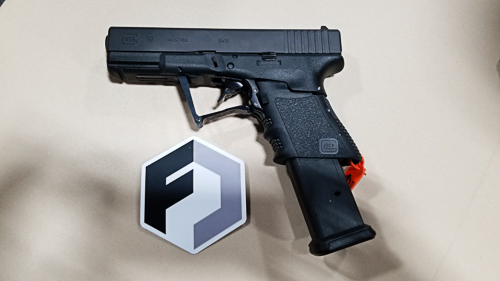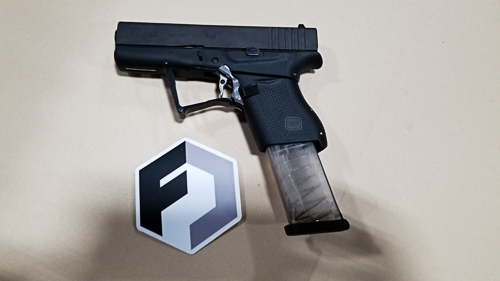 MSRP 
GLOCK 19  and 43 $1399.00
$999.00 for just the lower.
More to follow; the SHOT Show goes through Friday.