More dispatches from the front, courtesy of our correspondent Jim Fitzpatrick:
For those of you like me who love to blend in, Maxpedition is launching a new series of backpacks in charcoal gray. These new backpacks offer the same quality you would come to expect on the inside. However, the outside looks like an upscale backpack for everyday use.
Blending in is the name of game, and this new line delivers in spades…..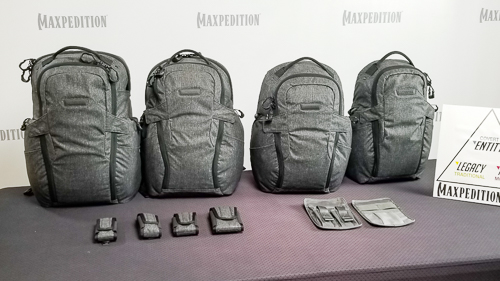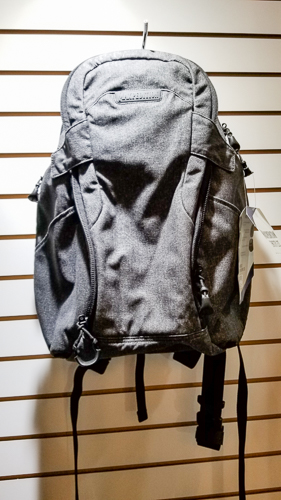 Well done Maxpedition !
From top to bottom,
Taurus Raging Judge, 410 shotshell.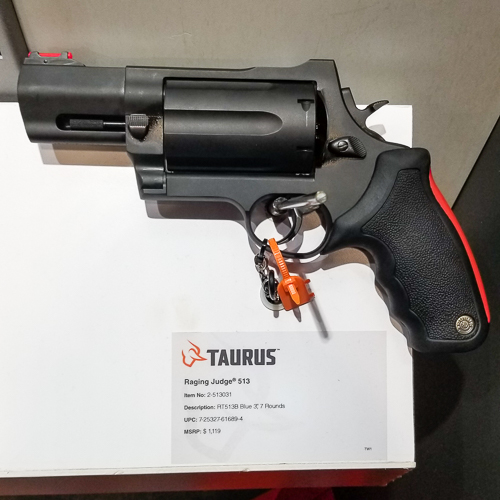 Taurus 692 9mm/357 mag, 3″ barrel with 7 round cap.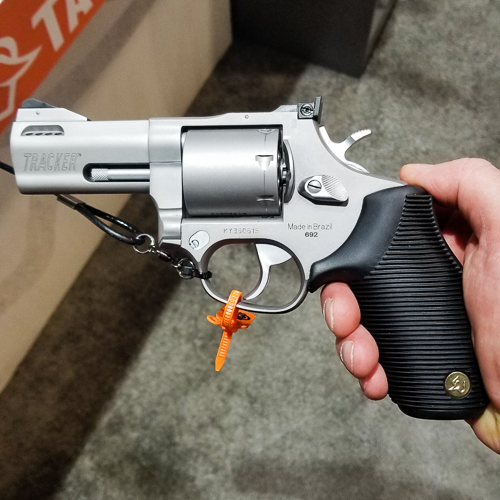 Taurus TH9C 9mm 3.5 inch barrel, 13 rnd cap.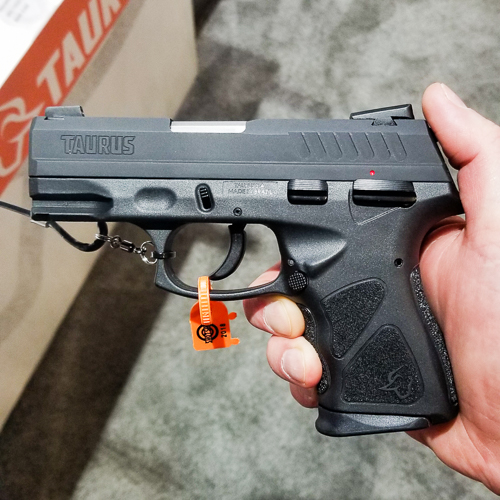 1911 Commander in 45 ACP Matte Black.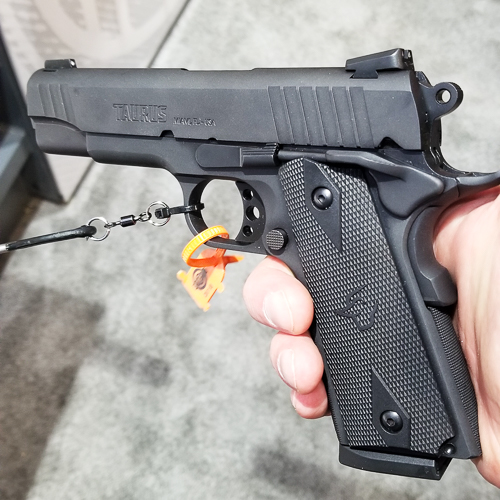 From ESS Eyewear, the new jump master.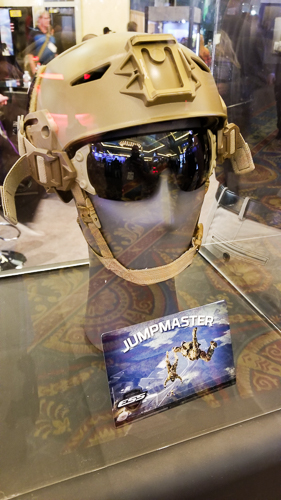 I for one do not have a use for such a set of glasses.
YMMV, I thought they were cool anyway and worth a look.
Stopped by the Freedom Munitions booth and they have the X-DEF Extreme defensive round.
9mm 124 gr and 45 Auto 230 gr are available now, coming this year in 380, 40S&W and 9mm X-DEF in 135 gr.
"Holosun" is also starting to make a name for themselves in the optics market. New this year is the 512T Elite. It comes with a multi functional reticle in Red or Green. 
The company is know for making high end lasers and Led's.  Mid $400.00 range on this model.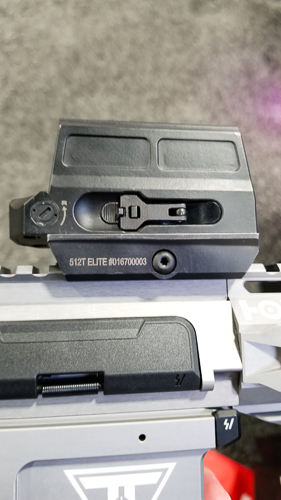 Nothing brand new from Volquartsen, but the pistols are worth a shout out.
Scorpion Battle worn 6″ Upper with 1911 style frame.  MSRP $1505.00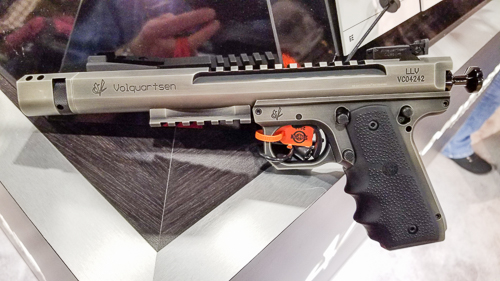 Scorpion 4.5″ OD Green.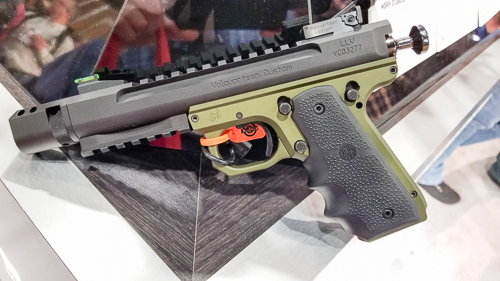 MSRP $ 1366.00
And last but not least, the Summit rifle with Brown Lightweight thumbhole stock.
MSRP $ 1365.00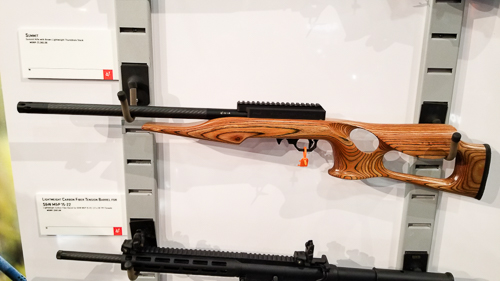 Red handled pistol is worth a look as I spoke with the man who does the grips.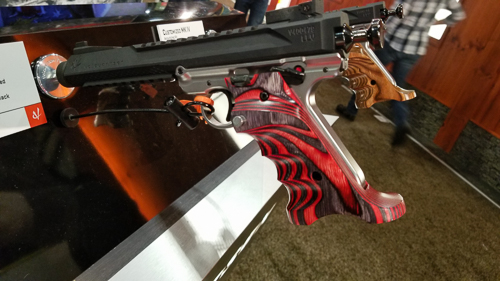 Keltec did not offer anything new for 2018
However here are some of what they have to offer.
KSG 25 30.5 inch barrel, 12 gauge.
KSG  18.5 inch barrel, 12 gauge.
KSG-NR 18.5 inch barrel, 12 gauge.
KSG- Tactical 13.7 inch barrel, 12 gauge.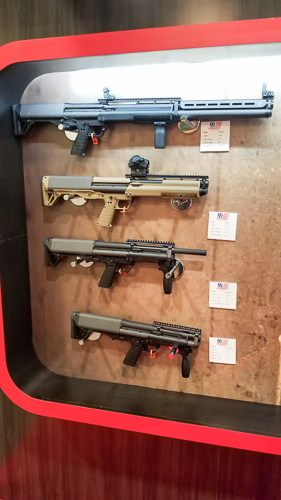 RDB-17, 17.3 inch barrel. 5.56×45
RDB-C, 20.0 inch barrel / 5.56/45
RDB-S, 16.1 inch barrel / 5.55/45
PLR-22, 10.5 inch barrel/ 22 LR.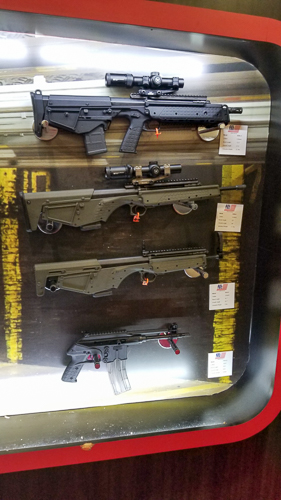 New from Viridian,
1080P camera and 500 lumen light are what are available for 2018, the camera activates when coming out of the holster.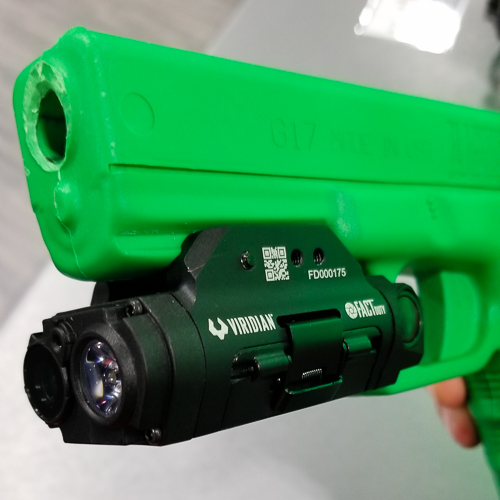 You will need to buy the matching holster for Concealed carry.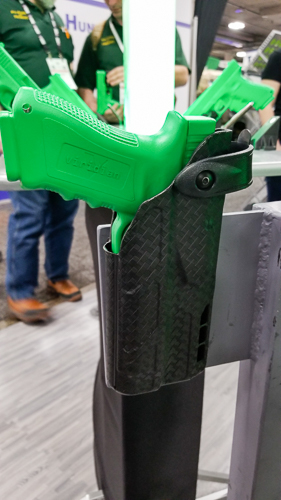 The people at Liberty showed me some new to market later this year products that they have not offered before.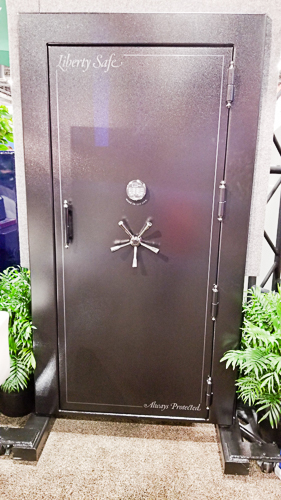 The vault door is designed to be installed in a concrete structure, or in a cinder block type of construction.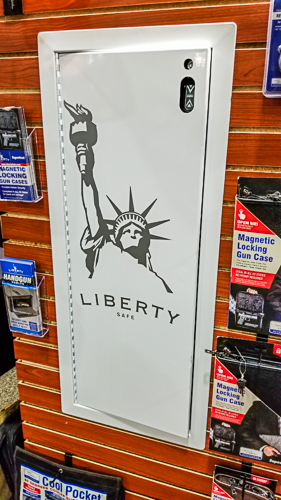 This flush mount in wall unit is just big enough for an AR15 and some mags. Dimensions are not set in stone yet as they may change after feedback this week.
MSRP in the 250 range.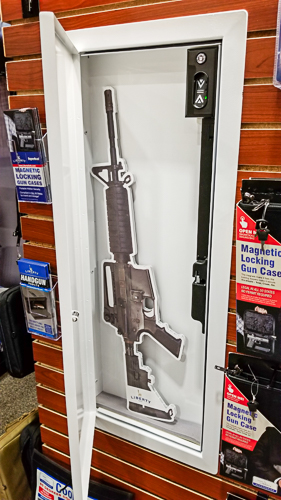 More to follow as SHOT 2018 continues.