Welcome to the first "three shot burst" in the history of this blog. The SHOT Show ended yesterday, but our intrepid reporter Jim Fitzpatrick has more to report. Two more entries will follow this one, finishing an even dozen of Jim's dispatches.  Below, in Jim's words:
New from SAR-USA In Des Plaines, IL
The SAR 9
Chambered in 9mm, 15 round magazine. This pistol is a Hybrid type, the grip reminds me of what Walther has. The slide and overall feel is similar to a Glock 19
MSRP approx $449.00
This pistol looks promising.
Two new pistols from Chiappa.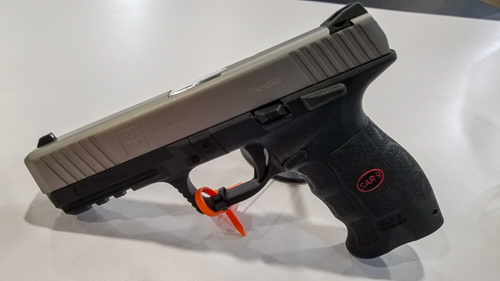 From the fellas at Rock Island Armory comes this 1911 variant that looks interesting. It is chambered in 22 magnum, I have not see one like this before. Enjoy !!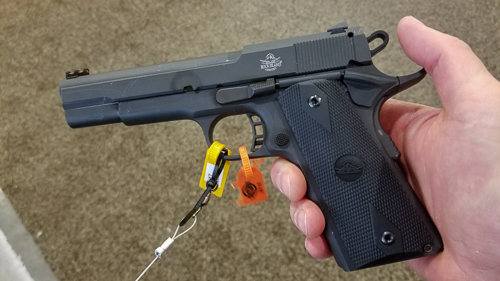 From Hogue, a full line of tactical rifle grips in a nice range of colors and grip textures.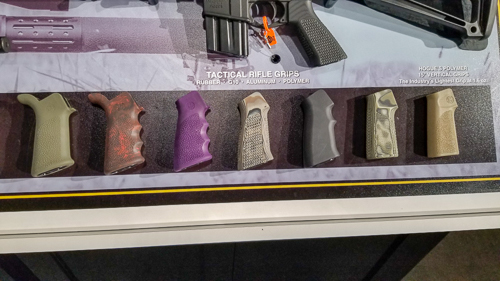 Also introducing the beavertail style of grips for multiple makes and models.
Charles Daily -1911 in 9mm.
Charging Rhino in 9mm also.
A nice display on SIRT pistols in the Trijicon case.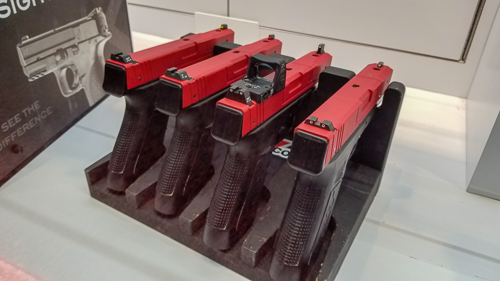 And for the movie buffs, a little something from John Wick 2, and The Fate of the Furious….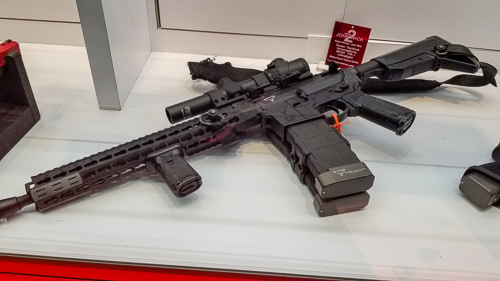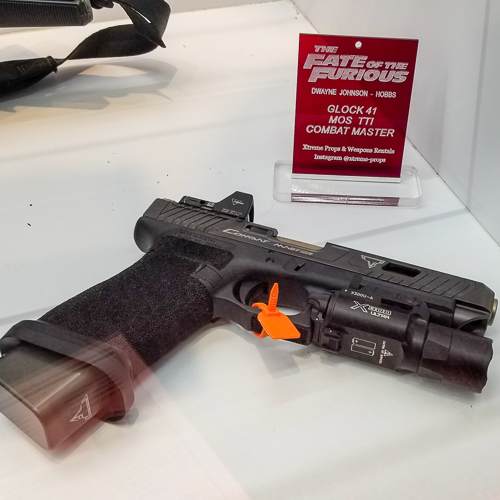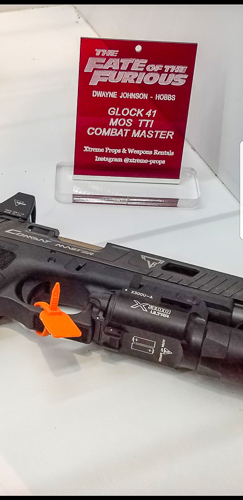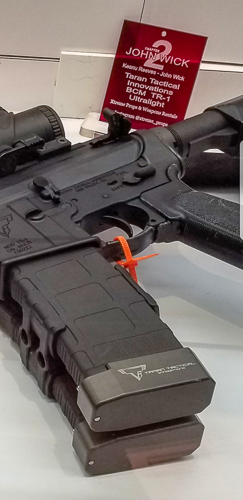 More to follow immediately in Part Eleven.