SUGGESTED CHRISTMAS PRESENTS, PART I
It's that time of year again.  What to get the Gun People in your life for 12/25/11?
Books are always good.  I notice there's some resonance here at the Backwoods Home blog whenever we talk about "old fashioned" guns like revolvers.  I had the pleasure of writing the foreword for Grant Cunningham's new "Gun Digest Book of The Revolver," and I think you'll enjoy reading the finished product as much as I enjoyed reading the original manuscript.
I've known Grant for many years. He's one of my graduates, he has impressed others he trained under as much as he impressed me, and he likewise gets great reviews from his own students now that he's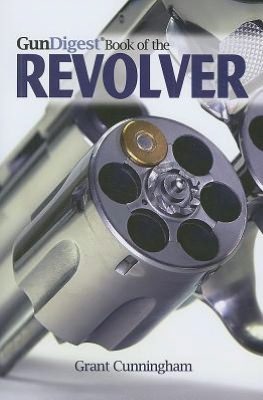 teaching on his own. I'll state flatly here that in my experience, there is currently no better gunsmith than Grant Cunningham to fine-tune your double action Colt revolver these days. (He does a pretty cool Ruger and Smith & Wesson, too, and I can tell you he's a helluva good shot, to boot.)
Very much a Renaissance man with knowledgeable opinions on everything from music to root beer, Grant is the founder of the whimsical Revolver Liberation Alliance, whose motto is "The West Wasn't Won With a Jammed Up Gun."  He has one of the best blogs out there, one of the very few I keep on RSS feed: grantcunningham.com.  Read and enjoy.
Back to the book: Grant does an excellent job of showing you how to take advantage of a revolver's strong points, and shore up its weak points.  He backs up his position with cogent arguments.  You'll also see in the book the same subtle sense of humor you see in his blog.  The man knows when to be serious, and when not to be serious, and that's just one more reason I've been proud to count him as both a friend and a colleague for many years.
"Gun Digest Book of Revolvers" is available through Amazon,  Gun Digest or directly from Grant