Not having shot an IDPA (International Defensive Pistol Association) match since January 2018, and feeling a need to do so before shooting their big Sheepdog match next month, I shot the Monster Match conducted by Little River gun club in Valdosta, GA the first weekend in November. Sheepdog is all CCP, Concealed Carry Pistol division, based on the size of the uber-popular Glock 19, listed by its manufacturer as a "Compact" 9mm. I used a Gen5 G19 that I've spent considerable time with since its introduction in 2017.
Lee Turner and his Valdosta host group did something I thought was brilliant, for a couple of reasons: they made the Classifier course of fire one of the stages in the November match. I say it was brilliant for two reasons. First, they are also the hosts of the upcoming Sheepdog event, and it gave everyone in the region who was planning to shoot that one a chance to get qualified. But, second, making the contestant shoot for classification during a match, helps to eliminate "sandbagging." A sandbagger is a cheater who deliberately shoots slowly or with poor accuracy in a classification test to get into a lower classification, so he can compete against less skilled and less experienced shooters to win a trophy in their category instead of the one he rightfully belongs in. There's a disincentive to dog it in a classifier that's within a match: it's going to lose the match for you if you do.
I felt slower than hell shooting that part of the November match, and wound up with 23 seconds and change: to classify as Master you have to break 20 seconds aggregate of the five stages, including penalties for points down; a second per point less than perfect is added to your time. I was stuck in Expert class, one notch down from where I wanted to be. The categorization goes like this: Master: 20 seconds or less. Expert: 25 seconds or less.
Sharpshooter: 32 seconds or less. Marksman: 41 seconds or less. Novice: Over 41 seconds.
So, the next day I tried it again on my home range, "shooting cold" with no warmup. No concealment garment, despite the fact that IDPA is "the concealed carry sport." I suspect the reason is that so many new shooters are shooting the classifier, IDPA wants the range safety officers to be able to see how the hands are contacting the guns in the holster. Here's how it went:
Or watch video here.
Raw time for my 25 shots, 4 draws, and 1 reload was 18.9 seconds. What I thought was three hits outside the "down zero" zone in the chest turned out to be two, with one cutting the line for the higher value. However, I was using the old IDPA target, not the new one which has a maximum value "head box" in the form of a 4-inch circle, and my head hit would have been outside that. Thus I was three points down after all. Current rules call for one full second, not a half a second as before, as penalty for a head hit outside that circle. Adjusted score was 21.9 seconds. I need to cut two more seconds off. Better hits or faster shooting and reloading? Um…yes.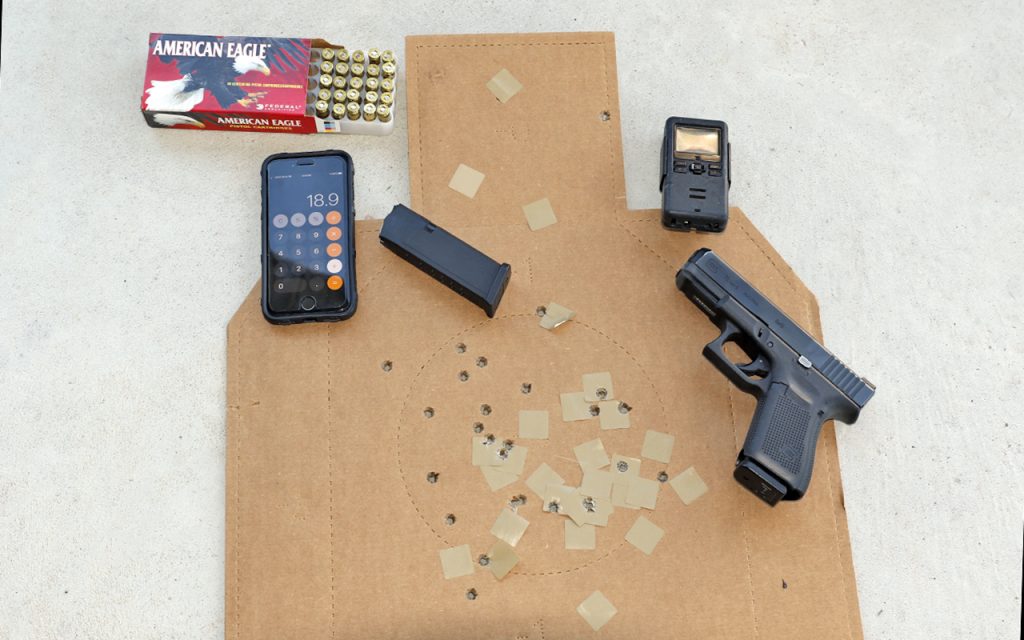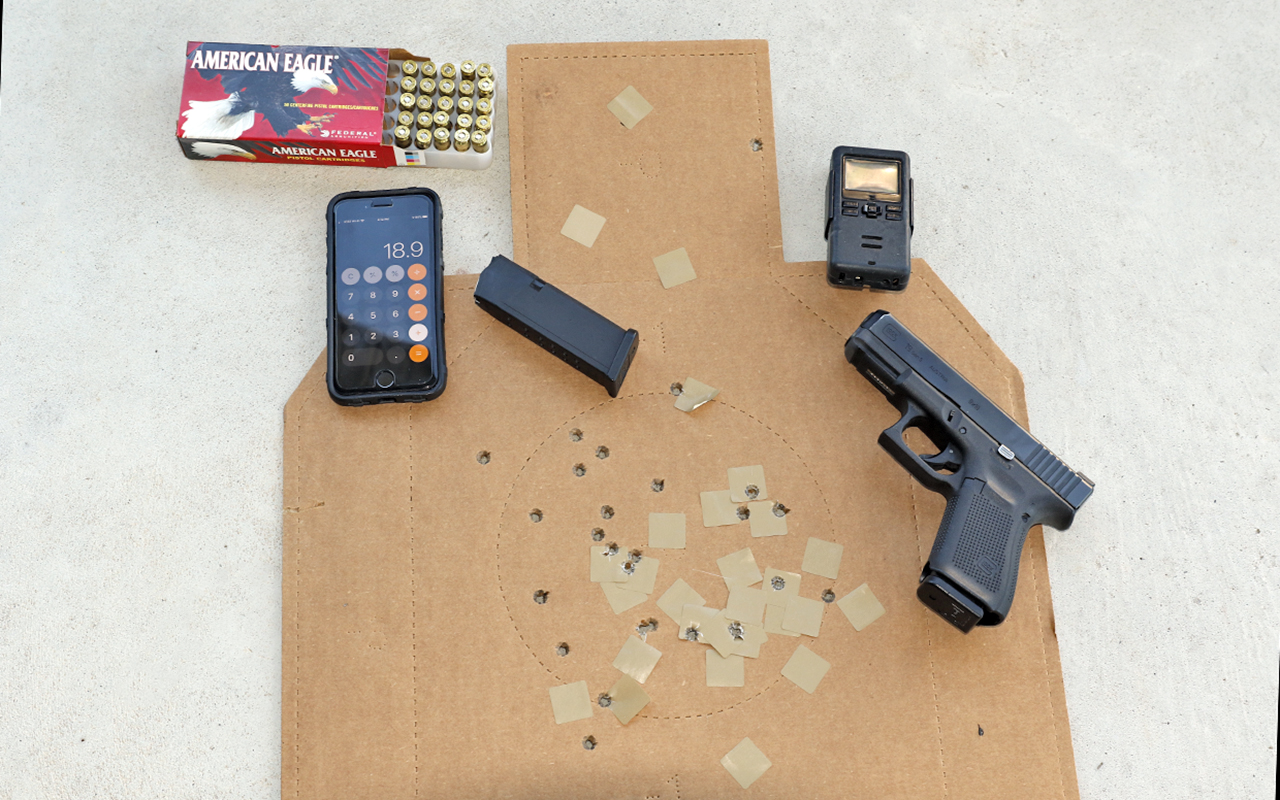 But, hey, don't model on the slow septuagenarian above. Model on World Champion Mike Seeklander, seen here shooting it cold, from concealment, with a Smith & Wesson M&P Shield 9mm, circa 2015. Awesome. And I'll bet you money he can do it faster now.
Or watch video here.
Give it a try yourself, and let us know what you think of it, here.