For non-tech Luddites like me, the world can be a scary place.
My sweetie, the Evil Princess, was playing one of her incessant iPhone games. You have to understand that I'm the guy who sees a computer as a typewriter with a built-in silencer, and her credo is "iPod, iPad, iPhone, therefore I am."  Innocent child of the mid-20th century that I am, I asked her what she was playing on the iPhone that never leaves her hand.
Her reply sounded like "pokey Mongo."
This struck me as strange, since I have dealt with some Mongos in my life and none of them struck me as slow and pokey.  In fact, most of them were quicker than they looked.  This led to discussion.
Turns out that Pokemon Go has gotten people in trouble, hurt, or even killed.  They walk around blindly following images in their iPhones to find phantasmic, hideous creatures and capture them in ways I have yet to understand, and stumble cluelessly into traffic or onto the posted property of angry homeowners who don't like trespassers.
And THEN, she explained that they're invisible except to her tribe of iPeople with iDevices, and surround us everywhere.  She showed me a picture of one that sneaked up on me unnoticed while I was at a magazine stand in the Midwest waiting for her to finish shopping.  Aauugghh!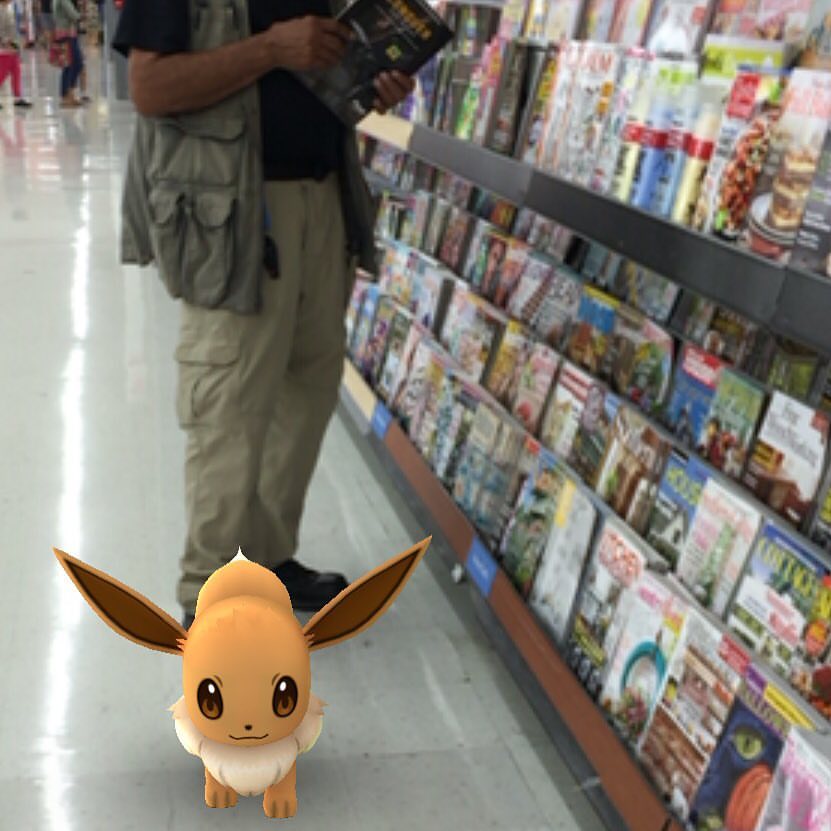 They seem to be not only impertinent, but unresponsive to verbal commands and impervious to pain compliance techniques. Here's one she photographed in California. Turns out you can put a cigarette out on their head and they get pretty nonchalant about it.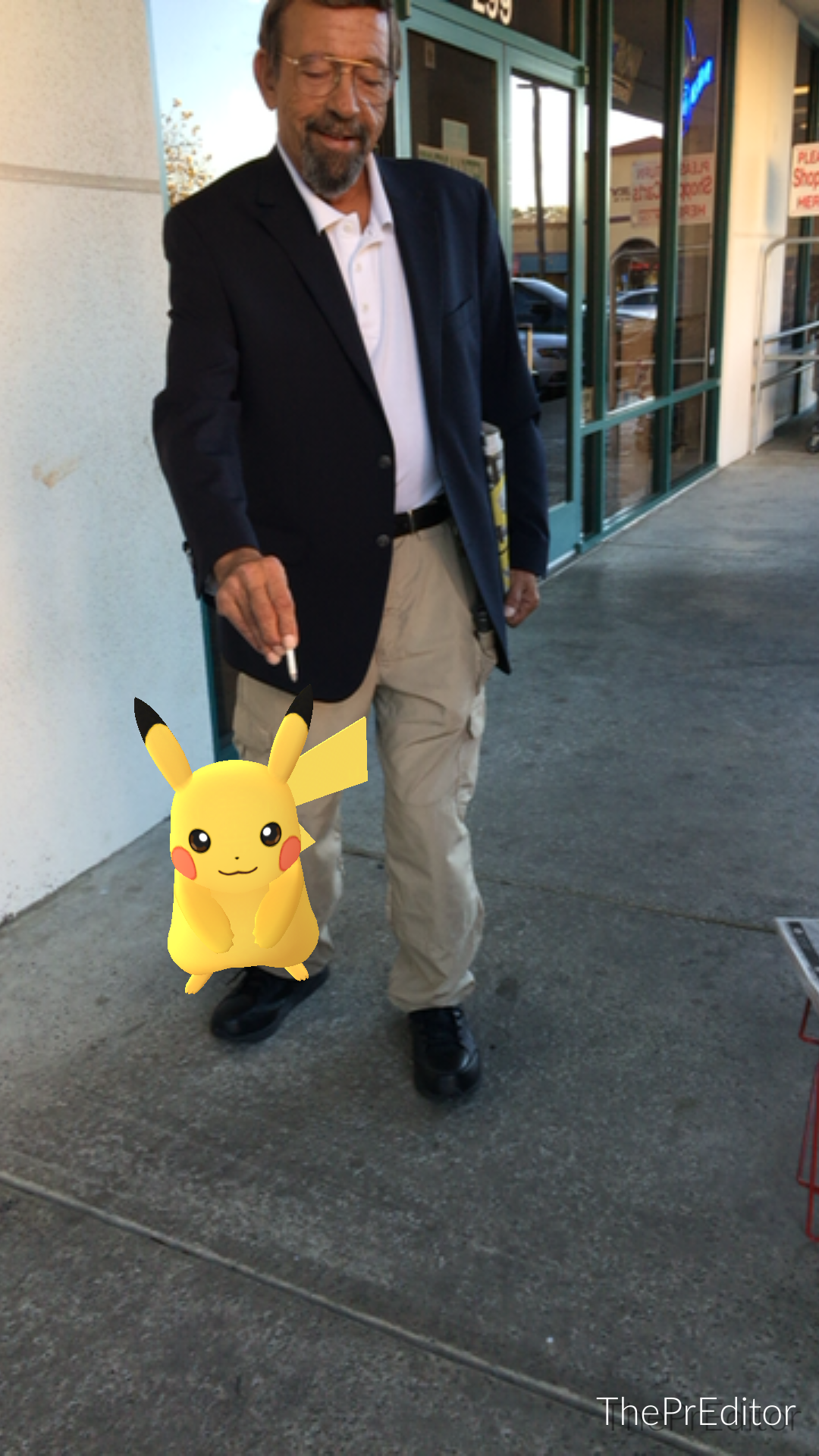 They're also sneaky. Around Christmas, this one – apparently, a leader among his kind – tried to sneak up on me in Florida.  This time, however, I was ready, and was able to convince him to leave at gunpoint.
Pikachu, meet "Glock-at-chou!"
It's a scary world out there.  Beware!