THOUGHTS ON CHRISTMAS EVE
It's a special time of year.
Time to thank the countless Americans who are overseas, not able to share the family time that the rest of us can at homes and hearths. Time to thank the emergency service personnel stateside who are sacrificing their special time with loved ones to be there to take care of all the rest of us, 24/7.
For some, it's a deeply religious holiday.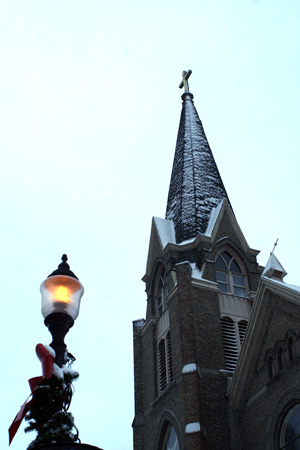 For others, with other belief systems and even for the skeptics and atheists, it is a time American society sets aside for a short vacation, and an opportunity to visit those we care about, in an atmosphere of giving and caring. It's a holiday that makes people happy, especially kids, and that's OK too.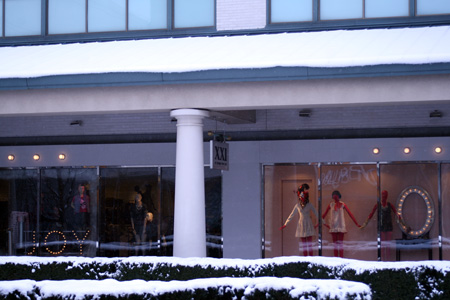 Belief systems aside, let's all take time to make someone feel good. To share a memory or celebrate a personal bond. There's a reason why secular people still exchange gifts in this society at this time of year, and why you don't need a particular belief system to drop some green stuff into the Salvation Army pot for the less fortunate.
Celebrate core human values. Love. Not just appreciating others, but taking the opportunity to tell them how much you appreciate them, as we at the Backwoods Home group appreciate all of you. Values that include the strong helping the weak, and the protection of the innocent from evil.  Amidst the Christmas wreaths that adorn this park in Skokie, Illinois, we find the Holocaust Monument…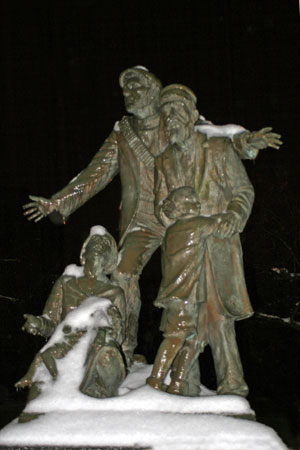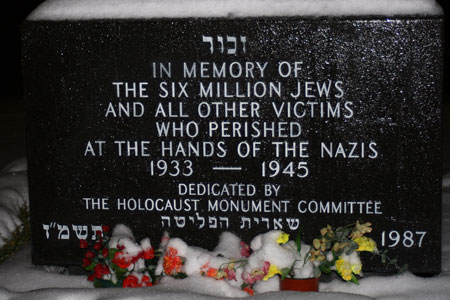 It is significant that the dominant figure in the Monument, standing tallest, is the Jewish Resistance fighter…note the bandoleer of ammunition across his chest. And remember that when bordering Morton Grove banned possession of handguns, Skokie voted not to.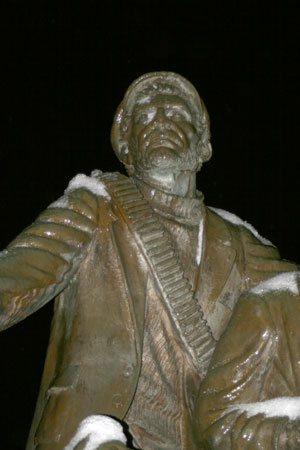 Whether you have a white Christmas…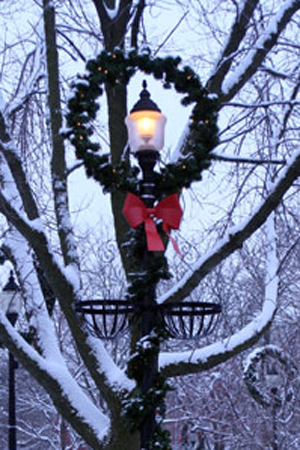 …or a green Christmas…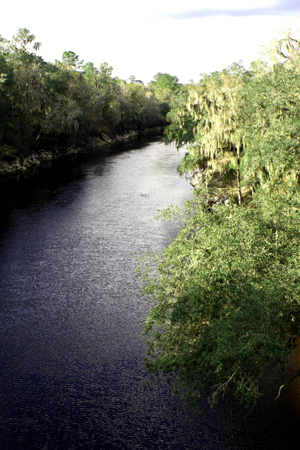 …or even a gray Christmas…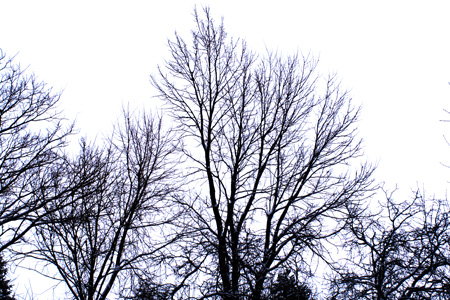 …all of us on this end wish you a peaceful, renewing, MERRY CHRISTMAS.