In a time when we have a Presidential election in which neither of the front-running candidates served in their country's military (THAT doesn't happen too often) it's all the more appropriate today to give thanks to those who have sacrificed for our nation's security.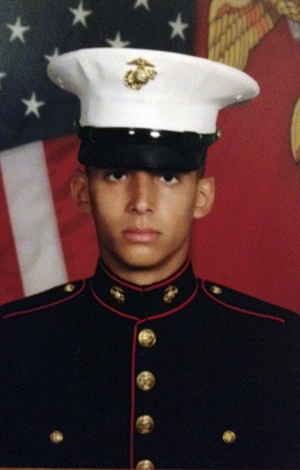 Today is Veteran's Day.  Let's all be sure it means something.
Yesterday was the birthday of the US Marine Corps.  That means a lot too.
The day before yesterday, my significant other was in San Diego to watch her oldest grandson graduate from boot camp as a United States Marine.  Regular readers of the blog will recall when he spent a week with her and me getting warmed up, including a two-day Appleseed shoot.  I'm happy to report that he shot Expert with the service rifle.
And, a few days before that, a number of members of our country's armed services did not get to stand up and be counted in the Presidential election.  Someone needs to answer for that. (No, I'm not talking about the joke thing in the DuffelBlog that went viral.)
The men and women of America's military do not get the respect they deserve.  There is no better day than today to remember that, and resolve to do all we can as citizens and voters to rectify that situation.