You may have noticed that the name on this blog is not exactly Anglo. We of Arabic descent may be genetically programmed to be nomadic.
That would account for why, now happily ensconced at home for a little while, the Evil Princess and I travel a lot. In the last six weeks, our path looked like this: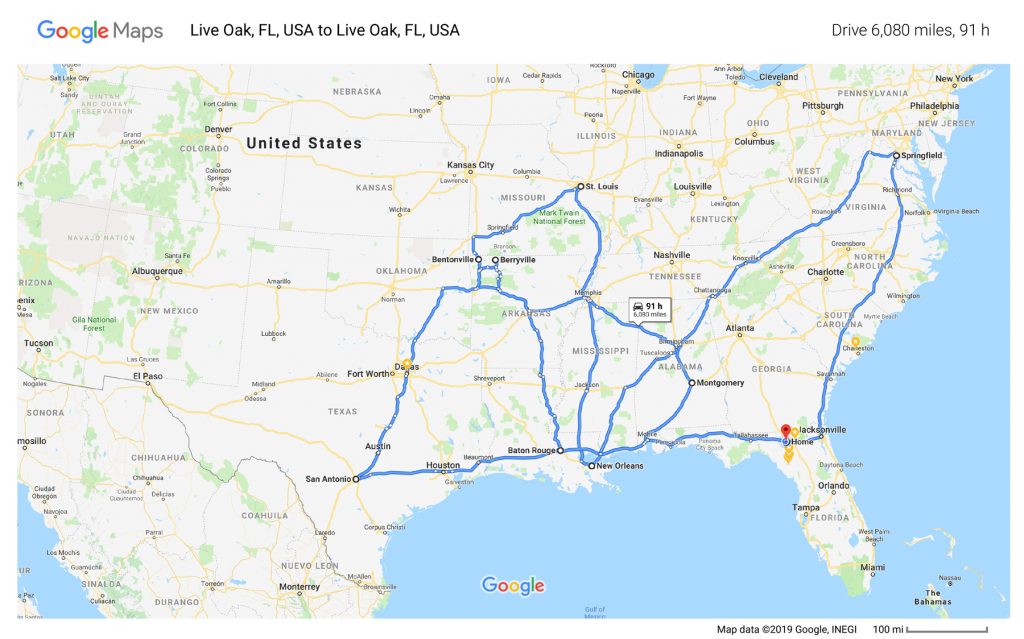 We started driving to northern Virginia to teach a class for John Murphy at FPF Training. Then New Orleans, Louisiana for the Rangemaster Tactical Conference where we taught, learned, and competed in the accompanying shooting match. Thence to St. Louis, Missouri where I did the same at ILEETA, the International Law Enforcement Educators and Trainers Association, where I led the panel of experts of firearms/deadly force training for some 700 plus attendees and spoke as a member of the panel on interdiction of mass murder attempts. Then to Bentonville, Arkansas to teach a MAG-20 Classroom course on judicious use of lethal force by private citizens in defense of self or innocent others for Jody Box of Practical Defense Solutions. Onward then to Montgomery, Alabama to teach the same class for  Tiger McKee at ShootRite and shot a Glock match while we were there, and then to Baton Rouge, Louisiana to teach for Scott Merrick's school Shooting Adventures. Next was  Wilson Combat's facility in Berryville, Arkansas to take a seminar on the new guns that company is offering, and finally to San Antonio, Texas to teach a MAG class for Eric Lamberson at Sensible Self Defense.
Why didn't we do the two Louisiana things and the two Arkansas things together to save time and travel? Because host schedules and venue schedules don't always coincide with OUR schedules. Just as court schedules don't coincide with my schedule when I have to appear as an expert witness in shooting cases, dammit. Welcome to real life.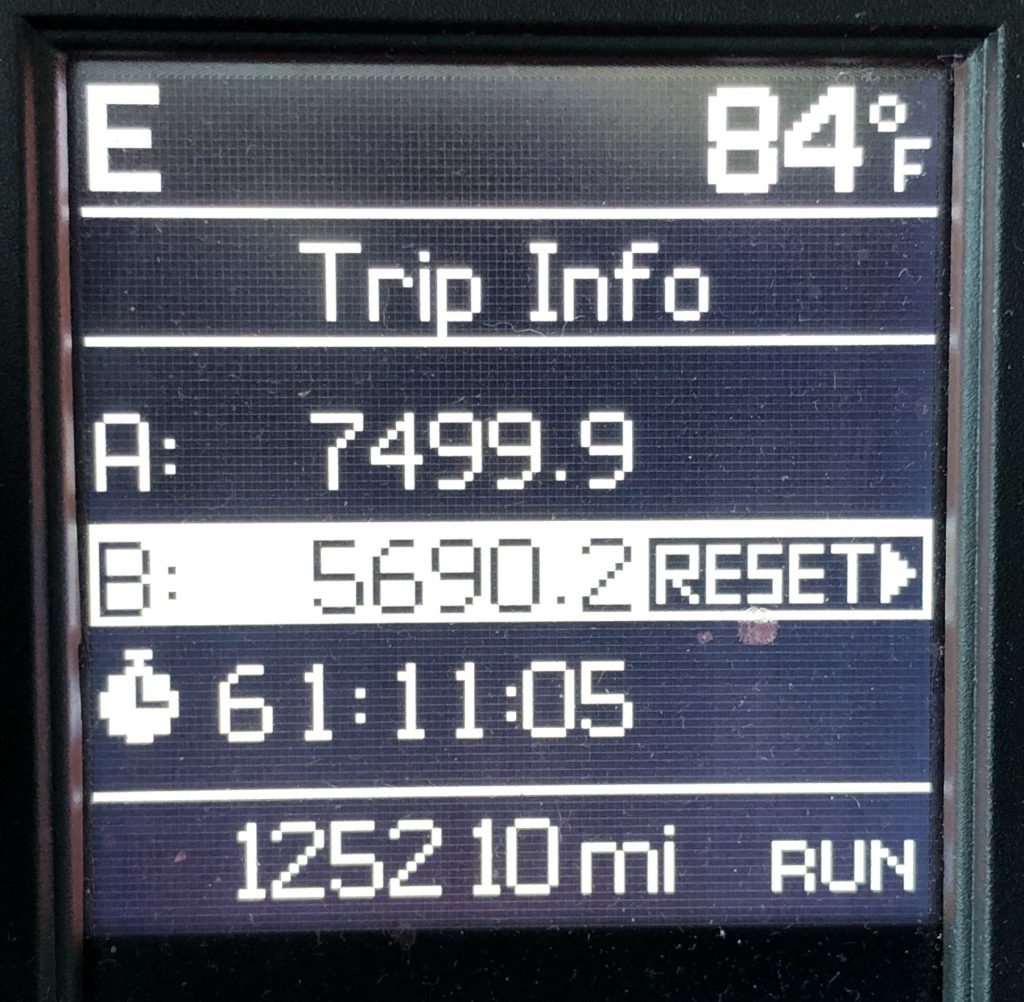 When we pulled into the driveway in what I call the Barbie Van and the Evil Princess calls the Tactical Urban Assault Vehicle, the trip odometer read one tenth of a mile short of 7500 miles for the six recently devoured weeks.
Got to see lots of old friends, meet lots of new friends, burn up most of a four-figure round count of ammo we had with us, and generally have a helluva good time and interact with metric tons of good people.
We're tired…we're happy to be home for a while…and we're prepping for the next tour. All in all, our life is good.
We hope yours is, too. You are the kind of people we live for.